Ticonderoga – Season One: A Radio Dramatization – unabridged audiobook on CD
Jerry Robbins
---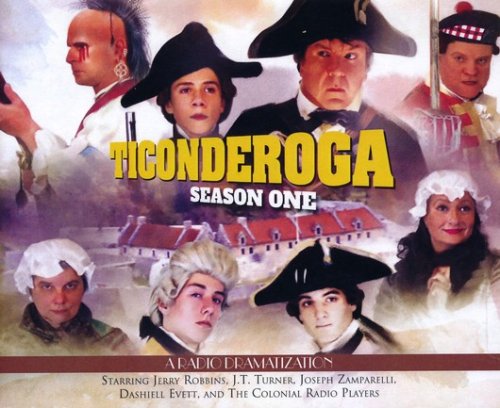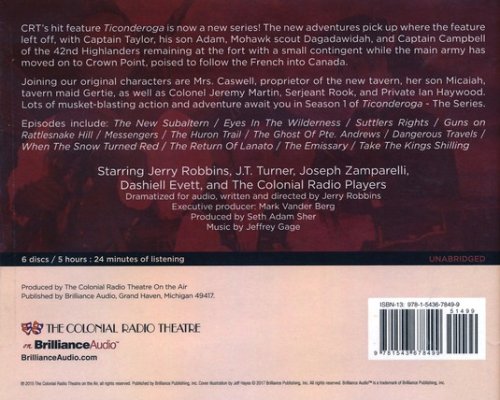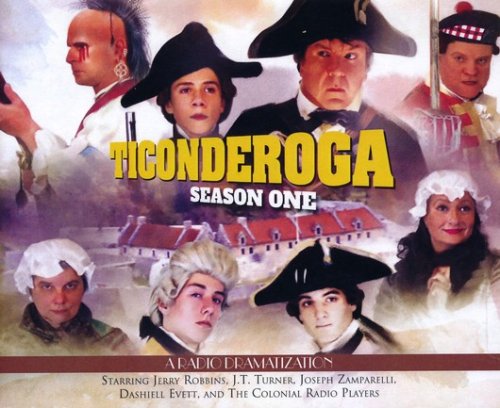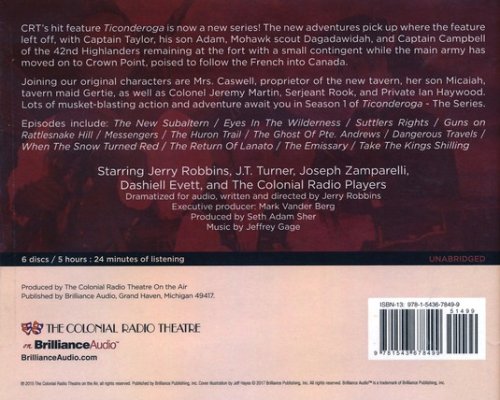 Colonial Radio Theatre's hit feature Ticonderoga is now a new series! The new adventures pick up where the feature left off, with Captain Taylor, his son Adam, Mohawk scout Dagadawidah, and Captain Campbell of the 42nd Highlanders remaining at the fort with a small contingent while the main army has moved on to Crown Point, poised to follow the French into Canada. Joining our original characters are Mrs. Caswell, proprietor of the new tavern, her son Micaiah, tavern maid Gertie, as well as Colonel Jeremy Martin, Serjeant Rook, and Private Ian Haywood. Lots of musket-blasting action and adventure await you in Season 1 of Ticonderoga – The Series.
Episodes include:
"The New Subaltern"
"Eyes In The Wilderness"
"Suttlers Rights"
"Guns on Rattlesnake Hill"
"Messengers"
"The Huron Trail"
"The Ghost Of Pte. Andrews"
"Dangerous Travels"
"When The Snow Turned Red"
"The Return Of Lanato"
"The Emissary"
"Take The Kings Shilling"