Ticonderoga – Season Two: A Radio Dramatization – unabridged audiobook on MP3-CD
Jerry Robbins
---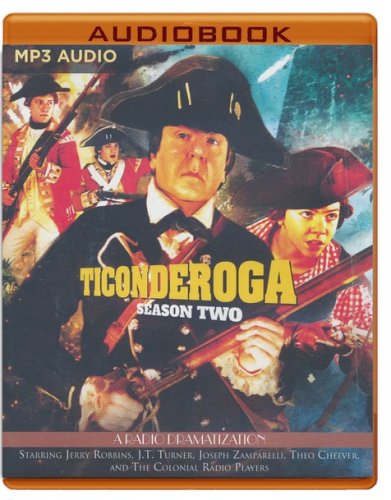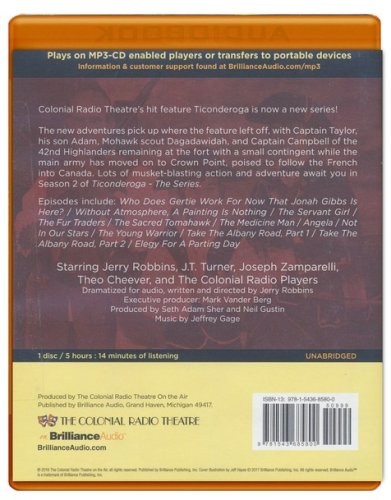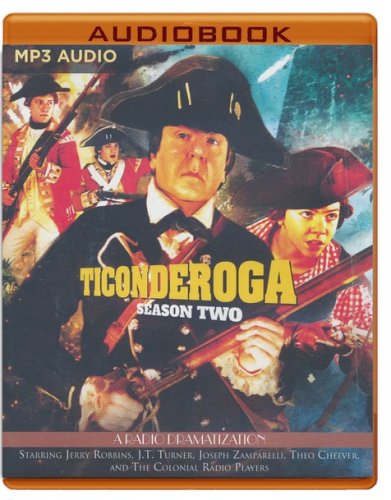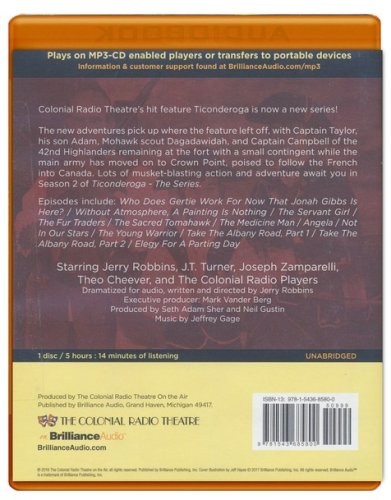 Colonial Radio Theatre's hit feature Ticonderoga is now a new series!
The new adventures pick up where the feature left off, with Captain Taylor, his son Adam, Mohawk scout Dagadawidah, and Captain Campbell of the 42nd Highlanders remaining at the fort with a small contingent while the main army has moved on to Crown Point, poised to follow the French into Canada. Lots of musket-blasting action and adventure await you in Season 2 of Ticonderoga – The Series.
Episodes include:
"Who Does Gertie Work For Now That Jonah Gibbs Is Here?"
"Without Atmosphere, A Painting Is Nothing"
"The Servant Girl"
"The Fur Traders"
"The Sacred Tomahawk"
"The Medicine Man"
"Angela"
"Not In Our Stars"
"The Young Warrior"
"Take The Albany Road, Part 1"
"Take The Albany Road, Part 2"
"Elegy For A Parting Day"
Starring JERRY ROBBINS, J.T. TURNER, JOSEPH ZAMPARELLI, THEO CHEEVER and THE COLONIAL RADIO PLAYERS.