Robert Louis Stevenson's The Black Arrow: A Radio Dramatization – unabridged audiobook on CD
Jerry Robbins
---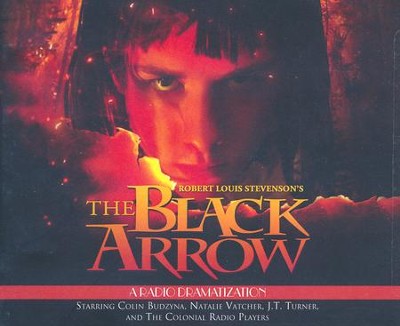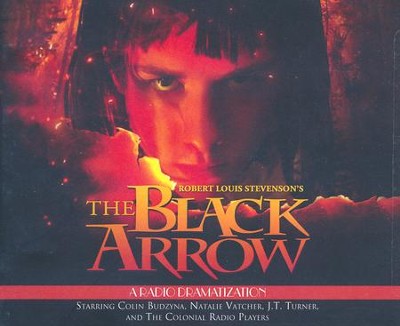 The award winning Colonial Radio Theatre on the Air presents a fully dramatized production of the Robert Louis Stevenson adventure classic, The Black Arrow.
Set in England during the War of the Roses, this swashbuckling historical epic tells of a young man betrayed by his brutal guardian and forced to seek the help of a mysterious society. Brimming with action, adventure, suspense, and romance, it is a classic portrait of England during one of its most tumultuous eras. Colin Budzyna (The Canterville Ghost), Natalie Vatcher (Beacon Hill), and J.T. Turner (The Father Brown Mysteries) lead the Colonial Radio Players in this feature length production complete with a full music score and thousands of sound effects.
Robert Louis Stevenson's The Black Arrow is an exciting adventure for the entire family. Starring COLIN BUDZYNA, NATALIE VATCHER, J.T. TURNER and The Colonial Radio Players.