Share Christ: Inviting Others Into Friendship with Jesus
Dave Nodar
---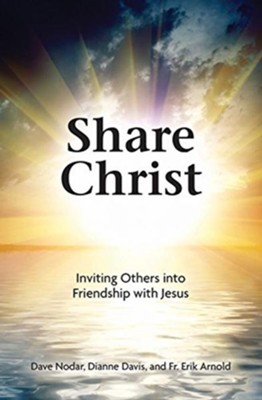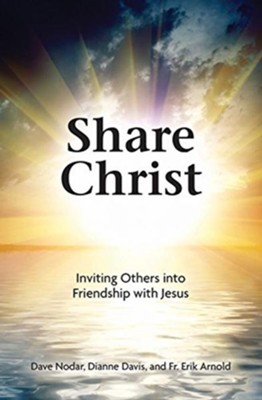 "We cannot keep to ourselves the words of eternal life given to us in our encounter with Jesus Christ: they are meant for everyone, for every man and woman." – Pope Benedict XVI
Should Catholics evangelize?How would I start?What would I say?
Evangelization isn't just for evangelical preachers, popes, and foreign missionaries. It's something all of us as baptized Christians can do. Through personal stories and examples, authors Dave Nodar, Dianne Davis, and Fr. Erik Arnold show that every one of us has the unique opportunity and ability to be a part of God's work.
Share Christ, shows that sharing the Gospel doesn't have to be foreign or frightening. Readers from all walks of life will be empowered to evangelize in their everyday surroundings, inviting those they encounter into friendship with Jesus Christ. Offering practical steps and encouragement, this book will equip you to share the Good News with love, joy, and authenticity anytime, anywhere.