Powder River – Season Nine: A Radio Dramatization – Unabridged audio book on CD
Jerry Robbins
---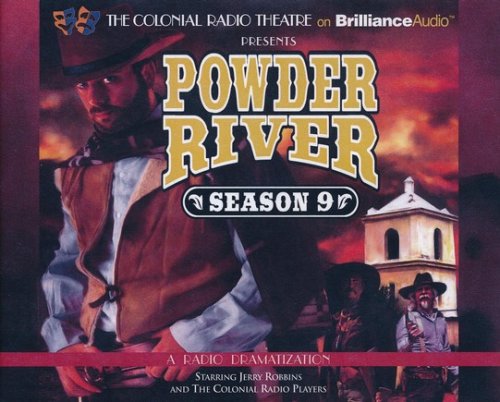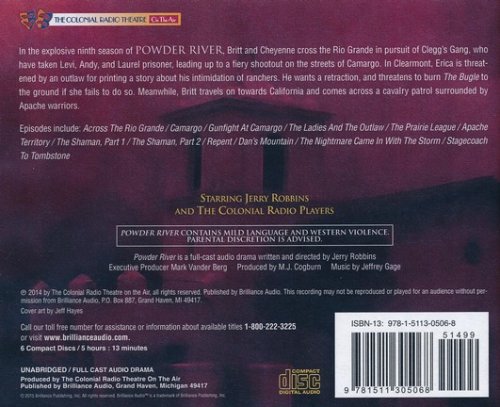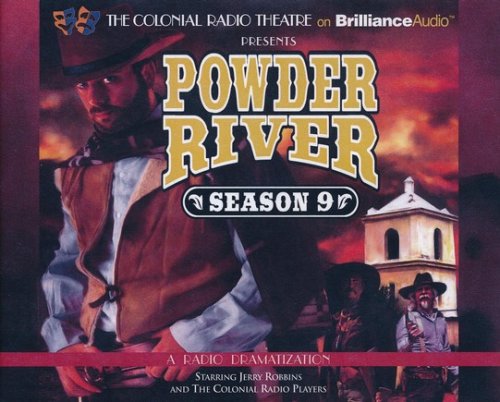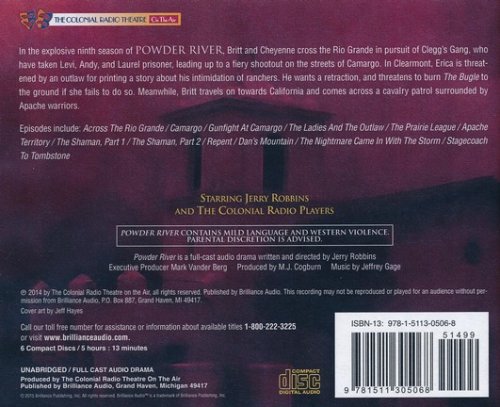 In the explosive ninth season of Powder River, Britt and Cheyenne cross the Rio Grande in pursuit of Clegg's Gang, who have taken Levi, Andy, and Laurel prisoner, leading up to a fiery shootout on the streets of Camargo. In Clearmont, Erica is threatened by an outlaw for printing a story about his intimidation of ranchers. He wants a retraction, and threatens to burn The Bugle to the ground if she fails to do so. Meanwhile, Britt travels on towards California and comes across a cavalry patrol surrounded by Apache warriors.
Starring Jerry Robbins And The Colonial Radio Players
Season 9 Episodes:
"Across The Rio Grande"
"Camargo"
"Gunfight At Camargo"
"The Ladies And The Outlaw"
"The Prairie League"
"Apache Territory"
"The Shaman, Part 1"
"The Shaman, Part 2"
"Repent"
"Dan's Mountain"
"The Nightmare Came In With The Storm"
"Stagecoach To Tombstone"
Powder River contains western violence. Parental discretion is advised.