---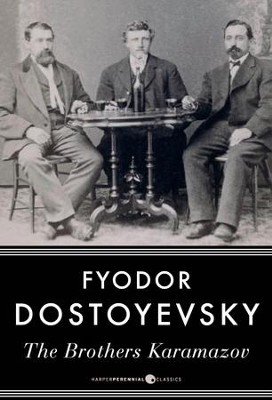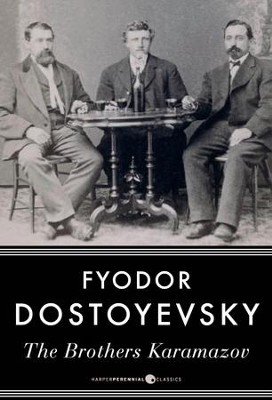 Fyodor Karamazov is an angry and petty man of mean intelligence who, over the course of two marriages, sires three sons. Dimitri (Mitya) is the eldest son of his first marriage; Ivan (Vanya) and Alexey (Alyosha) are the children of his second wife. Fyodor is also the suspected parent of the illegitimate Smerdyakov, who lives as his servant. The brothers Karamazov could not be more different, and each of their personal philosophies, histories, and stories intertwine as they face an investigation into the murder of their infamous father.
The Brothers Karamazov was the last novel published by Fyodor Dostoyevsky and was released only four months before his death at the age of fifty-nine. This philosophical novel deals with concepts of religion, ethics, reason, and reality and has become one of the most widely-praised books of all time with admirers such as Albert Einstein, Kurt Vonnegut, Sigmund Freud, and Franz Kafka.
HarperPerennial Classics brings great works of literature to life in digital format, upholding the highest standards in ebook production and celebrating reading in all its forms. Look for more titles in the HarperPerennial Classics collection to build your digital library.