Strength for the Fight: The Life and Faith of Jackie Robinson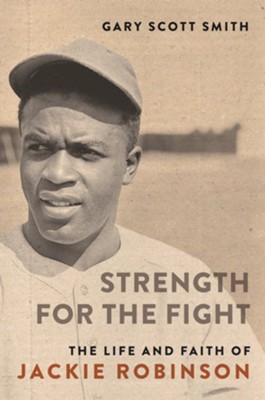 ---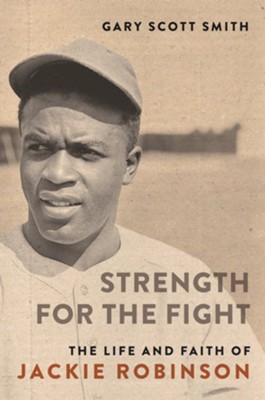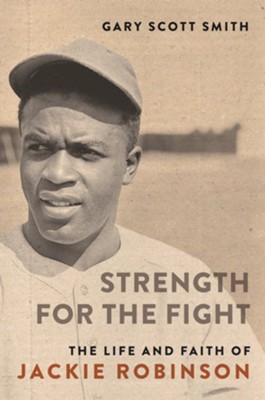 How faith sustained Jackie Robinson—both as an athlete and as an activist. 
The integration of Major League Baseball in 1947 was a triumph. But it was also a fight. As the first Black major leaguer since the 1880s, Jackie Robinson knew he was not going to be welcomed into America's pastime with open arms. Anticipating hostility, he promised Brooklyn Dodgers general manager Branch Rickey that he would "turn the other cheek" during his first years in the league, despite his fiercely competitive disposition. Robinson later said that his faith in God had sustained him—giving him the strength he needed to play the game he loved at the highest level without retaliating against the abuse inflicted upon him by opposing players and fans. 
Faith was a key component of Robinson's life, but not in the way we see it with many prominent Christian athletes today. Whereas the Tim Tebows and Clayton Kershaws of the sports world emphasize personal spirituality, Robinson found inspiration in the Bible's teachings on human dignity and social justice. He grew up a devout Methodist (a heritage he shared with Branch Rickey) and identified with the theological convictions and social concerns of many of his fellow mainline Protestants—especially those of the Black church. While he humbly stated that he could not claim to be a deeply religious man, he spoke frequently in African American congregations and described a special affinity he and other Black Christians felt for the biblical character Job, who had also kept faith despite suffering and injustice. In his eulogy for Robinson, Jesse Jackson described Robinson as a "co-partner of God," who lived out his faith in his civil rights activism, both during and after his baseball career. 
Robinson's faith will resonate with many Christians who believe, as he did, that "a person can be quite religious and at the same time militant in the defense of his ideals." This religious biography of Robinson chronicles the important role of faith in his life, from his childhood to his groundbreaking baseball career through his transformative civil rights work, and, in the process, helps to humanize the man who has become a mythic figure in both sports history and American culture.