Hope in a Scattering Time: A Life of Christopher Lasch
Eric Miller
---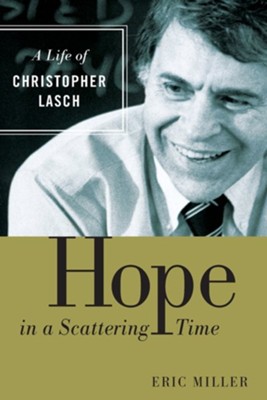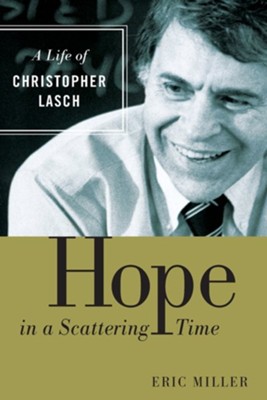 The first biography of the best-selling author of The Culture of Narcissism and other modern American classics
Historian and social critic Christopher Lasch (1932–1994) was an odd subject for a story in People magazine. Yet there he was, featured in a July 1979 issue, thanks to a national fascination with his latest book, The Culture of Narcissism. It was perhaps the strangest moment in the life of an unpredictable thinker who always questioned assumptions, challenged orthodoxies, and blurred neat distinctions between divergent political ideologies and cultural agendas.
Eric Miller has now written the first book-length treatment of Lasch's life and work. Drawing on Lasch's published writings, his personal correspondence, and interviews with his friends, students, and colleagues, Miller weaves together the story of this enigmatic and perceptive figure. He captures the evolution of Lasch's understanding of the world and his fight for clarity and insight in a muddled, scattered age.
From the liberalism of the early 1960s to Freudian-Marxian socialism to cultural populism and self-proclaimed radicalism, Lasch never stood still in his intellectual journey, and he continued to offer a sharp, prophetic outlook on American life until his untimely death in 1994. This one and only Christopher Lasch biography tells the remarkable story of a crucial intellectual figure whose restless questioning still points us to the hope for a better way.
On the relevance of Christopher Lasch for readers today:
"The next time you close a book frustrated by the author's 'pseudo self-insight' or are taken in by someone's 'nervous, self-deprecatory humor,' the next time you find yourself repelled by the general collapse of 'impulse control' and by the type of person who 'sees the world as a mirror of himself,' you might want to seek solace in Lasch's illuminations. The personality of his time, it seems, is even more the personality of ours."
— Lee Siegel in The New York Times