A Classic Christmas: A Collection of Classic Stories and Poems, Unabridged Audiobook on MP3-CD
Charles Dickens
---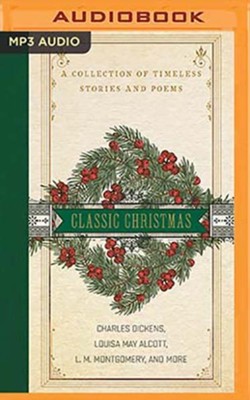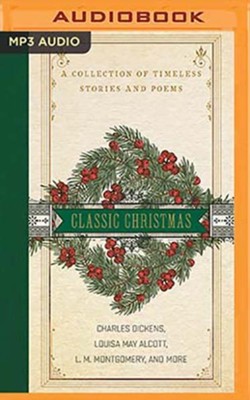 During the hectic Christmas season, slow down with these heartwarming stories from some of literature's most beloved writers.
Curl up by the fire this holiday season with a timeless Christmas tale.
Perhaps no Christmas novel is more beloved by readers than Charles Dickens's A Christmas Carol—the Victorian story of Ebenezer Scrooge, Tiny Tim, Bob Cratchit, and the Ghosts of Christmas Past, Present, and Future. This giftable edition of Dickens's 1843 work will delight those who already know the perennial classic, as well as any collector of beautiful case-bound books.
Additionally, this collector's edition will include shorter, lesser-known works by famous authors from the nineteenth and twentieth centuries. Each story and poem has been lovingly selected to celebrate the heart of the season and to gently remind readers of the true meaning of Christmas.