A Christmas Carol: Book and Bible Study Guide Based on the Charles Dickens Classic a Christmas Carol
Charles Dickens
---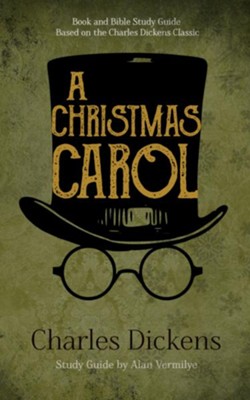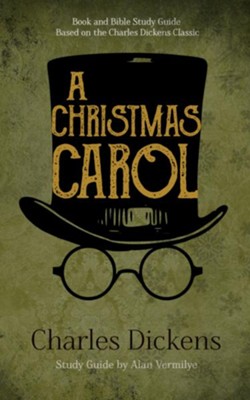 Includes complete book, character and book summaries, and Bible Study Guide!
In the Charles Dickens classic A Christmas Carol, the reclusive curmudgeon, Ebenezer Scrooge is visited on Christmas Eve by four spirits who force him to examine his selfish ways. When Scrooge awakens on Christmas morning, he is a new man, flinging open the windows of spiritual transformation and given to an entirely new outlook on life.
A Christmas Carol Book and Bible Study Guide includes the entire book of this Dickens classic as well as Bible study discussion questions for each chapter, Scripture references, and related commentary.
Detailed character sketches and an easy-to-read book summary provide deep insights into each character while examining the book's themes of greed, isolation, guilt, blame, compassion, generosity, transformation, forgiveness, and finally redemption. To help with those more difficult discussion questions, a complete Answer Guide is available for free online.
This complete Bible study experience is perfect for book clubs, church groups, homeschool and Christian schools as well as independent study.
A Christmas Carol Book and Study Guide includes:
A Christmas Carol book by Charles Dickens Five sessions of weekly study Complete character sketches and summaries to go deeper Bible study questions that are ideal for group discussion Answer Guide for all questions and Scripture Reference Guide available for free online Available in print or e-book formats
This Christmas, allow the transformational story of Ebenezer Scrooge to transform your life while inspiring change in the lives of those around you. There's no better tool for making that happen than with A Christmas Carol Book and Study Guide!