Writing Letters, Writing Basics Series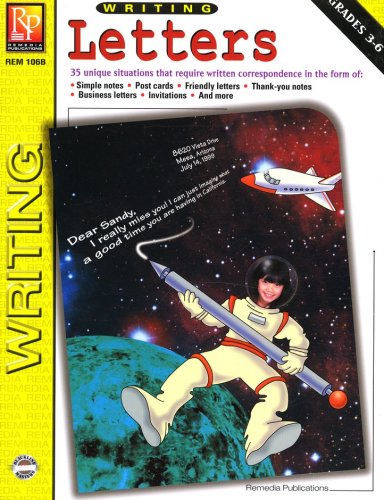 ---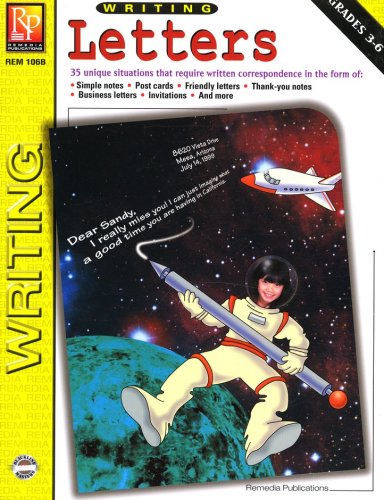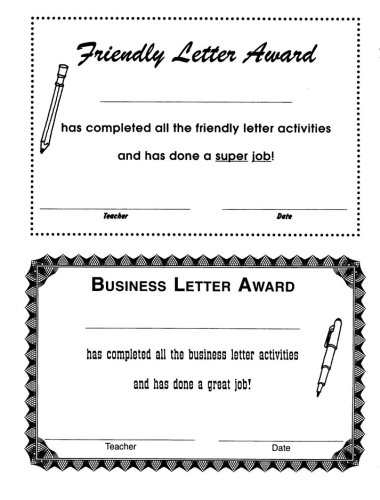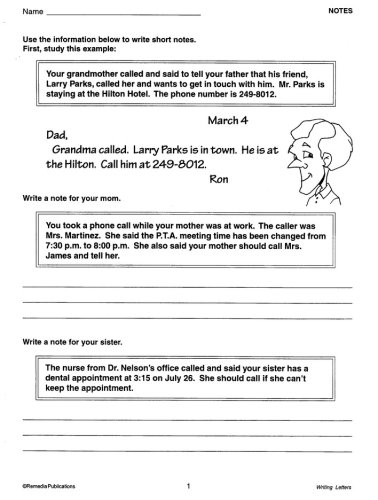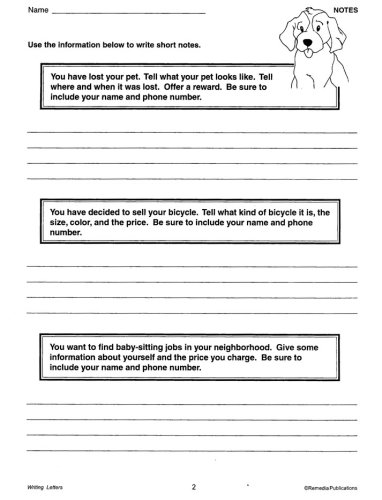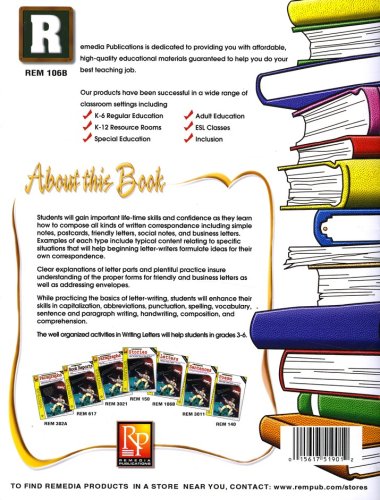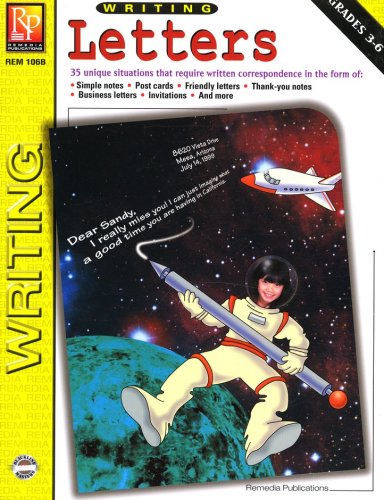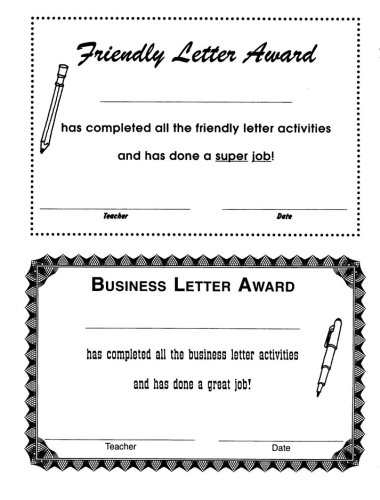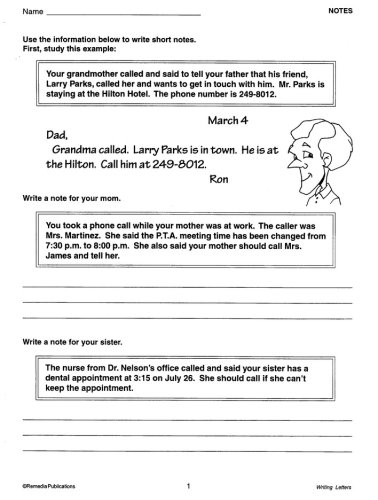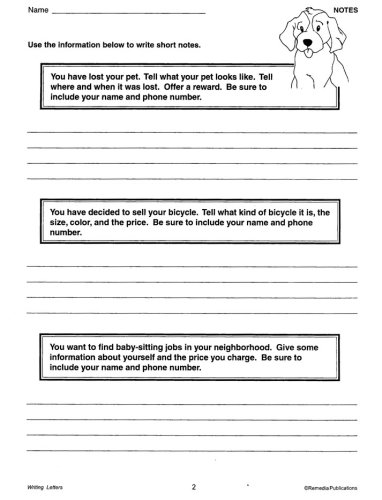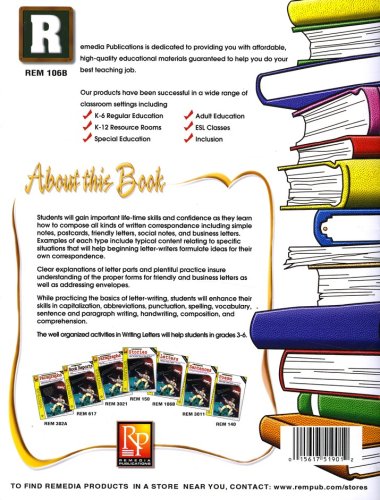 ISBN:

1561751901, 9781561751901

Page count:

0

Published:

Format:

Paperback

Publisher:

Remedia Publications

Language:
Students will gain important life-time skills and confidence as they learn how to compose all kinds of written correspondence including simple notes, postcards, friendly letters, social notes, and business letters. Examples of each type include typical content relating to specific situations that will help beginning letter-writers formulate ideas for their own correspondence.
Clear explanations of letter parts and plentiful practice insure understanding of the proper forms for friendly and business letters as well as addressing envelopes.
While practicing the basics of letter-writing, students will enhance their skills in capitalization, abbreviations, punctuation, spelling, vocabulary, sentence and paragraph writing, handwriting, composition, and comprehension. Grades 3-6.