When Making Others Happy Is Making You Miserable Study Guide and DVD: How to Break the Pattern of People-Pleasing and Confidently Live Your Life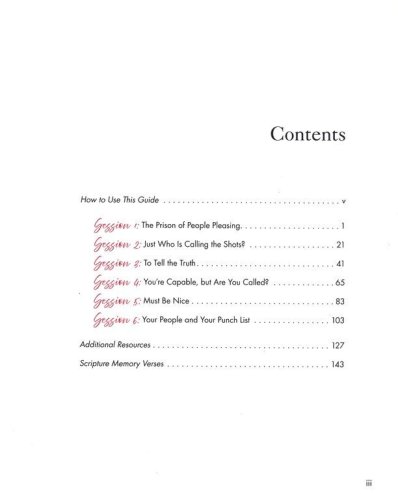 ---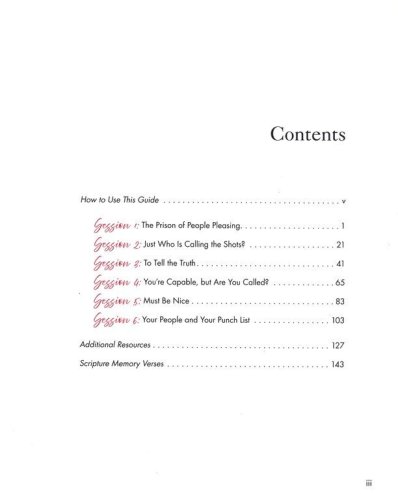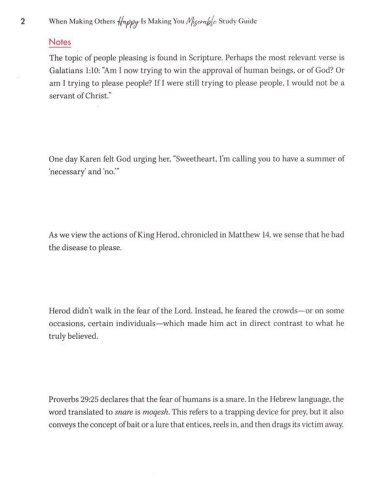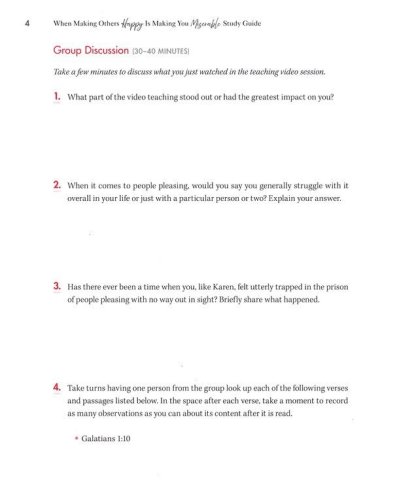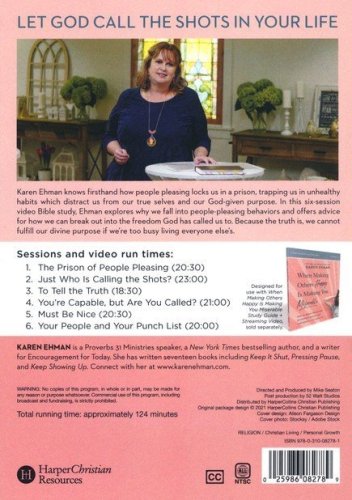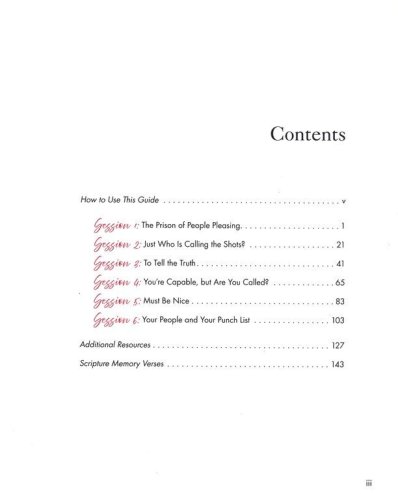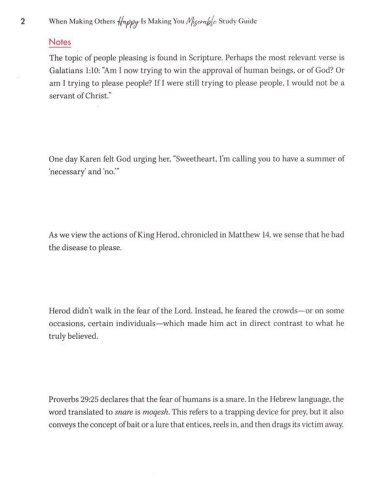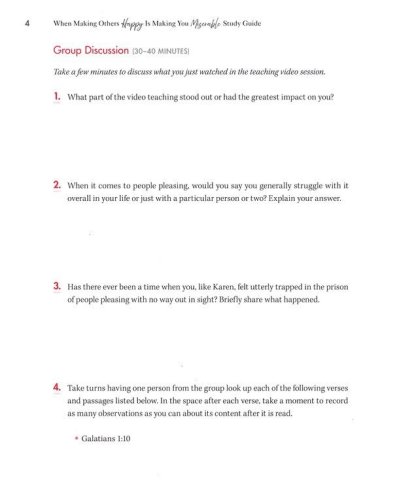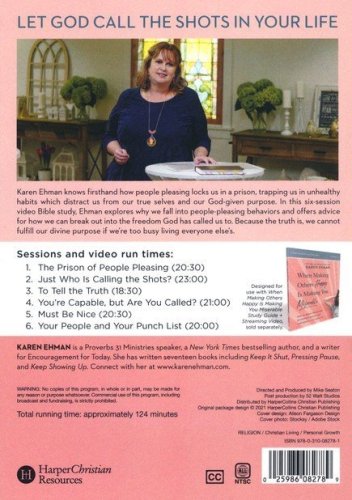 ISBN:

0310082870, 9780310082873

Page count:

0

Published:

2022-01-18

Format:

Other

Publisher:

Zondervan

Language:
Feeling overwhelmed, burnt-out, and pulled in too many directions by the needs of others? If you wish you had a little more freedom and margin in your daily schedule, this is the Bible study is for you.
Author and speaker Karen Ehman knows firsthand how people-pleasing locks us in a prison, trapping us in unhealthy habits which distract us from our true selves and our God-given purpose. With honesty and practical wisdom, Ehman explores why we fall into people-pleasing behaviors and offers advice for how we can break out into the freedom God has called us to. Because the truth is we cannot fulfill our divine purpose if we're too busy living everyone else's.
In this six-session video Bible study filled with vulnerable and humorous stories, biblical insight, and encouragement from someone who's been there, Ehman will help you:
Discover how to live out your priorities despite the opinions and expectations of othersCultivate a strategy for knowing when to say yes and how to say noLearn to navigate the tension between following God and loving the people around you
When Making Others Happy Is Making You Miserable Bible study is the key you need to quit the pleasing game, reclaim your life, and walk with God in peace and confidence.
This pack contains one study guide and one DVD.