What Your Mind Needs for Anxious Moments: A 60-Day Guide to Take Control of Your Thoughts – eBook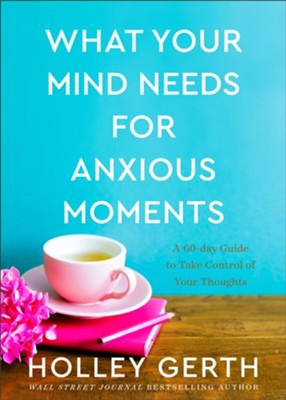 ---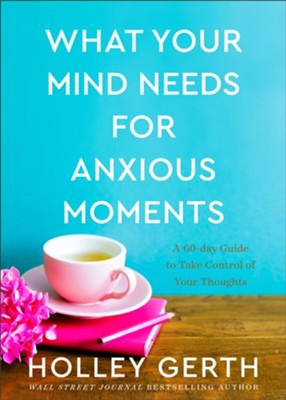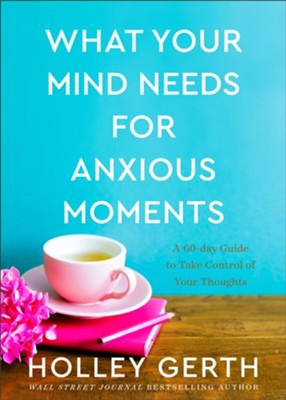 ISBN:

9781493438808, 9781493438808

Page count:

0

Published:

2022-09-20

Format:

DRM Protected ePub

Publisher:

Revell

Language:
One in five Americans has anxiety significant enough to be diagnosed, and a recent poll showed that 62 percent of people feel more anxious than they did a year ago. But while we're facing new challenges, anxiety itself is as old as time. It's an inescapable part of being human in this world, but it doesn't have to control our thoughts, our days, or our lives.
Counselor, life coach, and Wall Street Journal bestselling author Holley Gerth wants you to break free of anxiety's grip so that you can experience an inner calm despite your outer circumstances. She knows from personal experience what it's like to struggle with anxiety. During this 60-day journey, she comes alongside you as a trusted friend, offering hard-won personal insights, biblical advice, and the latest brain science to help you take control of your anxious thoughts once and for all. Each devotion includes Scripture, prayer, and questions for further reflection.