Vivian's Call: A Labor of Love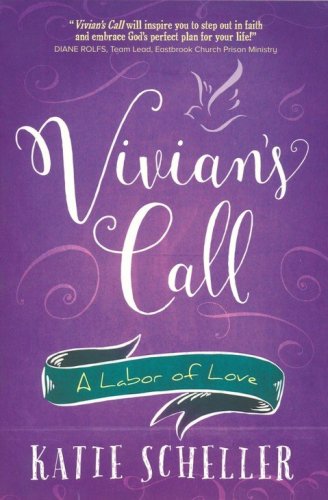 ---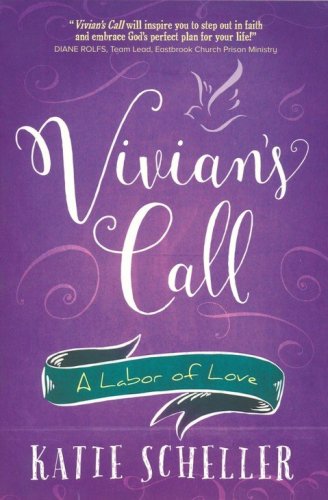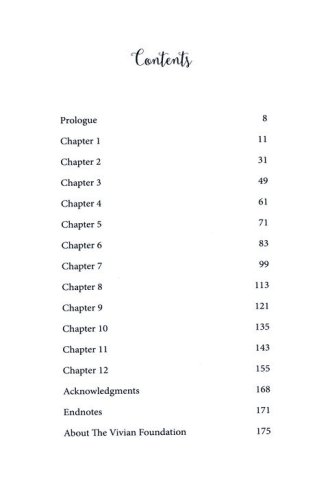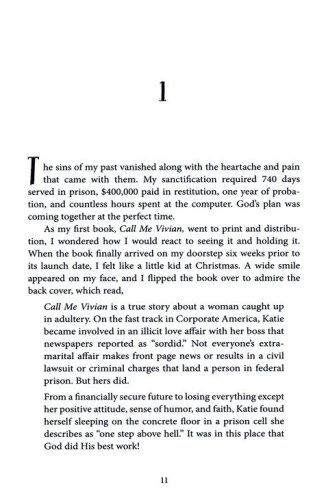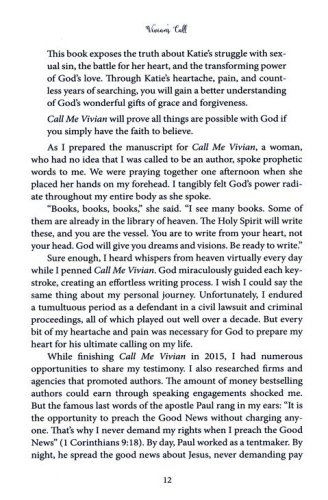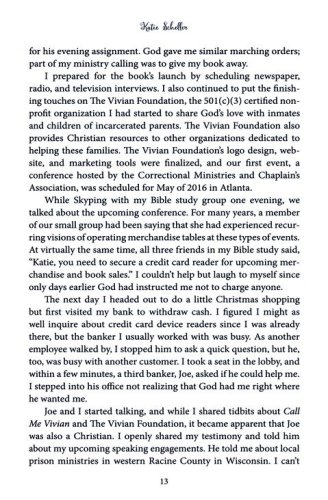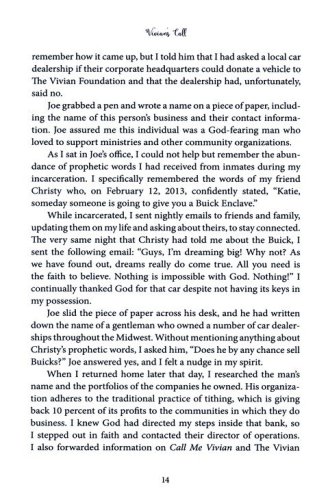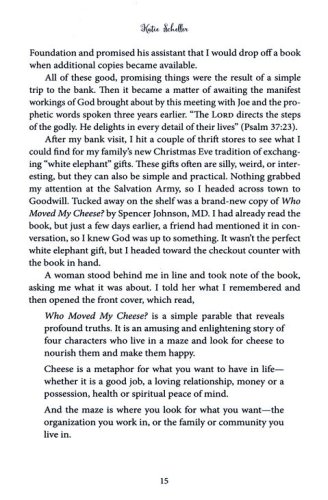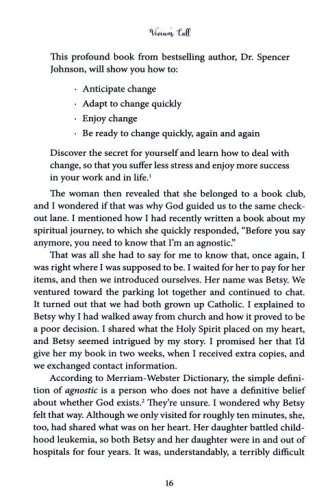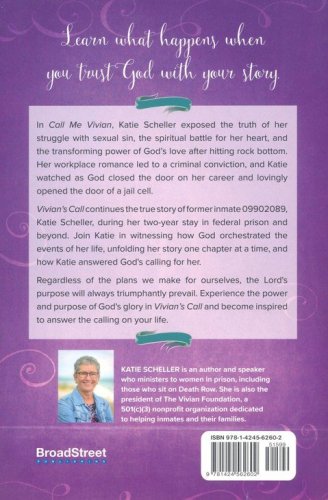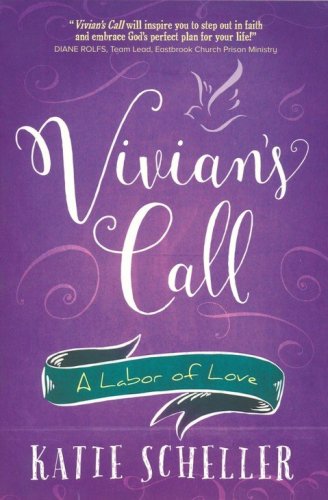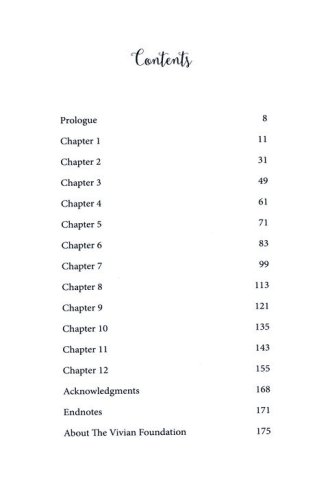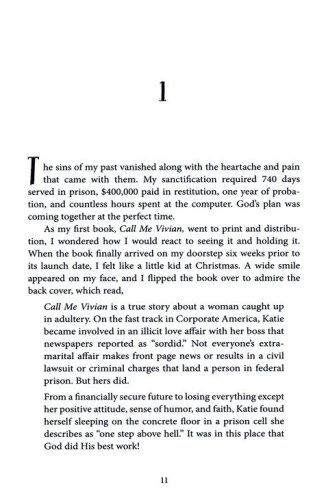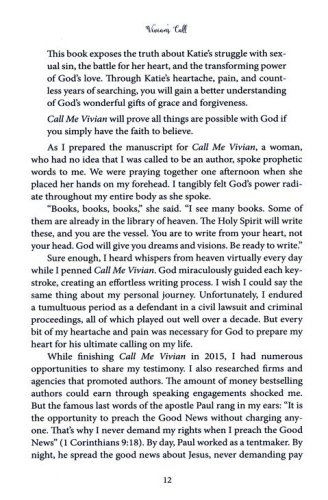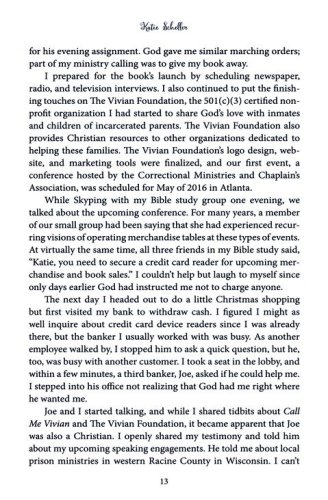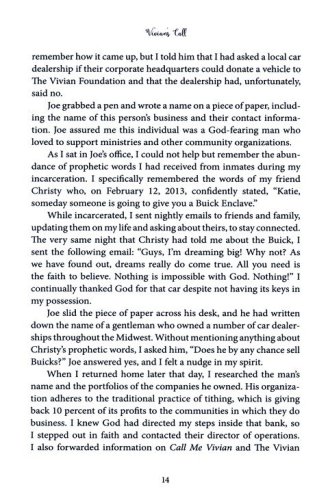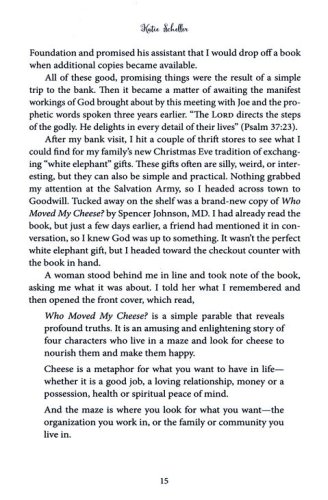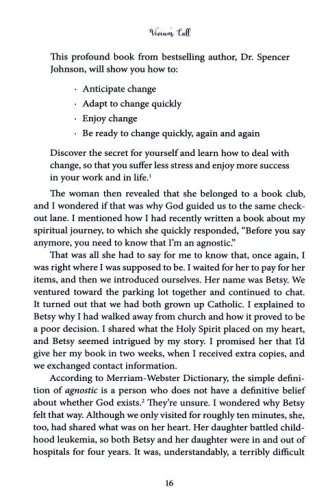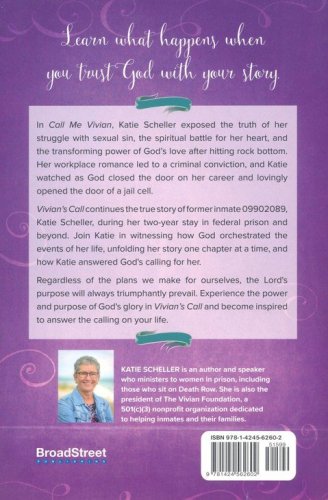 Learn what happens when you trust God with your story.
In Call Me Vivian, Katie Scheller exposes the truth of her struggle with sexual sin, the spiritual battle for her heart, and the transforming power of God's love after hitting rock bottom. Her workplace romance led to a criminal conviction, and Katie watched as God closed the door on her career and lovingly opened the door of a jail cell.
Vivian's Call continues the true story of former inmate 09902089, Katie Scheller, during her two-year stay in federal prison and beyond. Join Katie in witnessing how God orchestrated the events of her life, unfolding her story one chapter at a time, and how Katie answered God's calling for her.
Regardless of the plans we make for ourselves, the Lord's purpose will always triumphantly prevail. Experience the power and purpose of God's glory in Vivian's Call and become inspired to answer the calling on your life.