Using John Saxon's Math Books: How homeschool parents can successfully use them – and save money!
Art Reed
---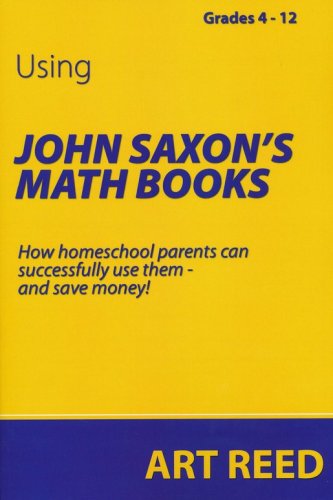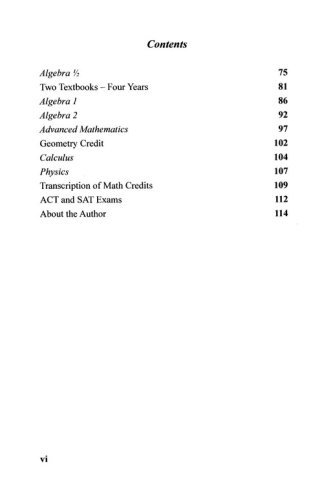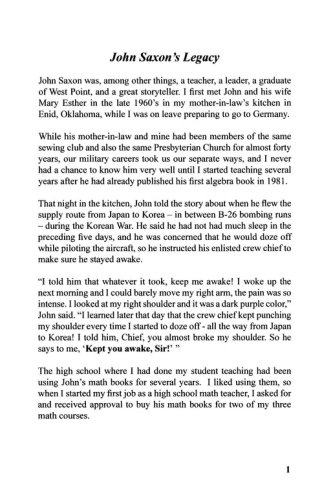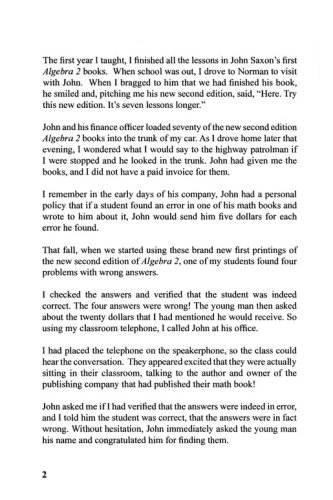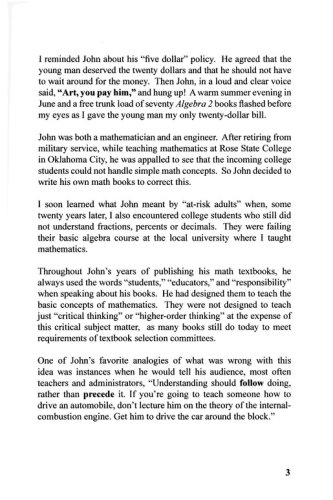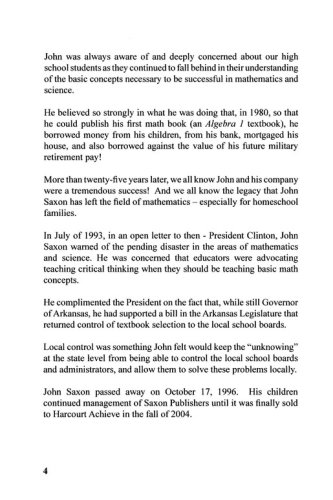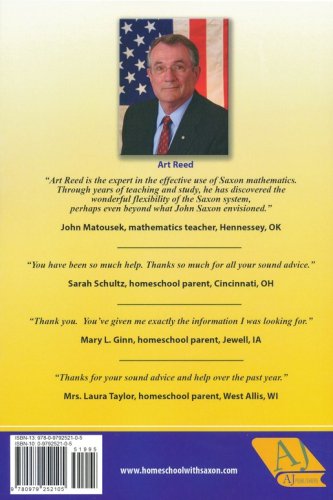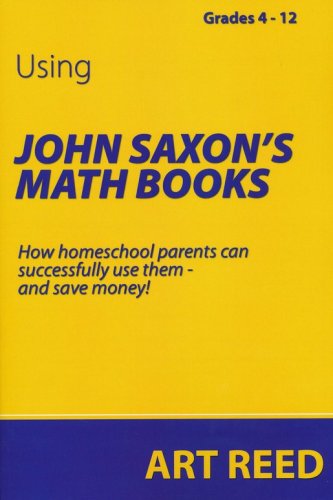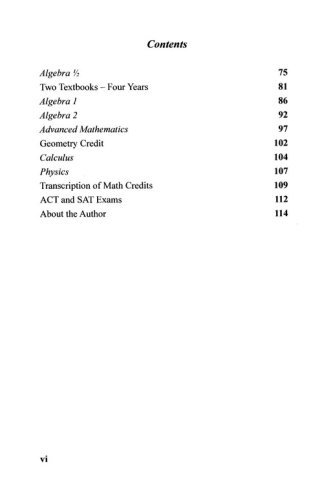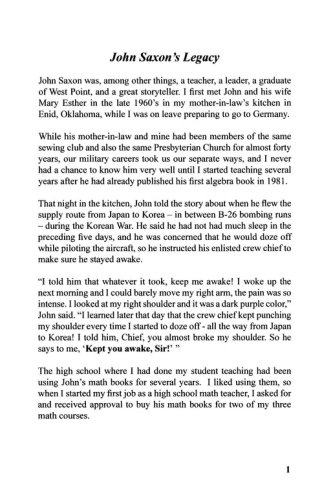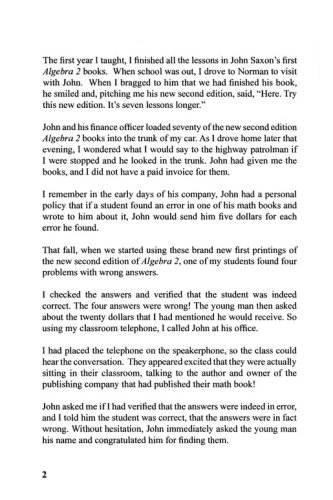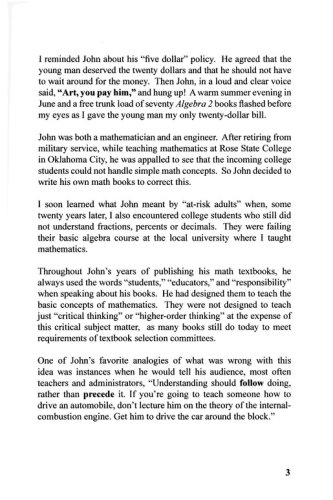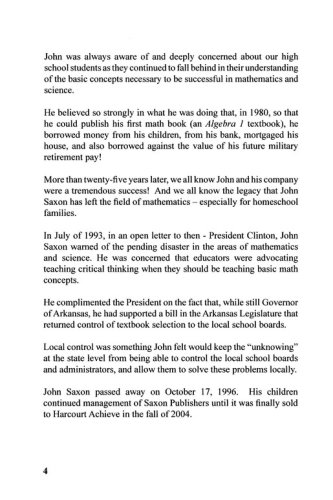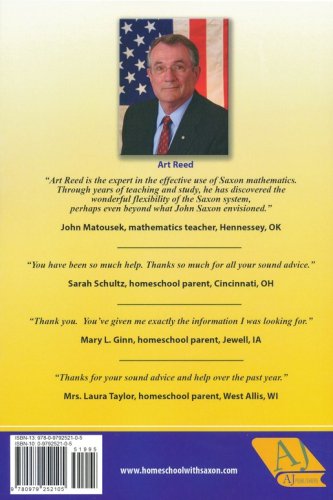 ISBN:

0979252105, 9780979252105

Page count:

0

Published:

Format:

Paperback

Publisher:

AJ Publishers, LLC

Language:

Author:

Art Reed
Discover money-saving secrets from Art Reed, Mastering Saxon John Saxon's Way creator and teacher!
A sampling of answered questions include:
Used vs. New textbooks? Do I need to buy new editions? How do I transcript the high school courses? When is a calculator needed? What order of books should I follow? and more!
Written in an easy-to-understand, conversational tone, this is like a convention conversation in a book! Perfect for parents beginning upper-level Saxon math. 118 pages, softcover.