Unseen: The Gift of Being Hidden in a World That Loves to Be Noticed – eBook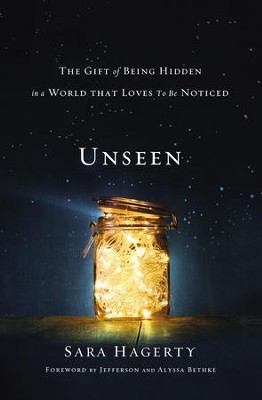 ---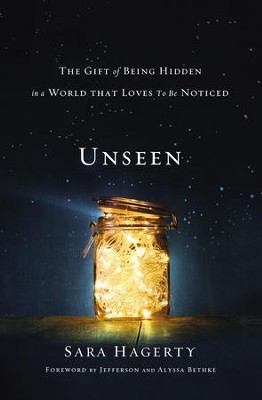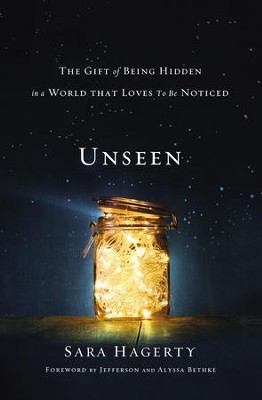 ISBN:

9780310339984, 9780310339984

Page count:

0

Published:

2017-08-29

Format:

DRM Protected ePub

Publisher:

Zondervan

Language:
How do we find contentment in God when we feel so hidden?
Sara Hagerty unfolds the truths found in the biblical story of Mary of Bethany to discover the scandalous love of God and explore the spiritual richness of being hidden in him.
Every heart longs to be seen and understood. Yet most of our lives is unwitnessed. We spend our days working, driving, parenting. We sometimes spend whole seasons feeling unnoticed and unappreciated.
In Unseen, Sara Hagerty suggests that this is exactly what God intended. He is the only One who truly knows us. He is the only One who understands the value of the unseen in our lives. When this truth seeps into our souls, we realize that only when we hide ourselves in God can we give ourselves to others in true freedom–and know the joy of a deeper relationship with the God who sees us.
Our culture applauds what we can produce, what we can show, what we can upload to social media. Only when we give all of ourselves to God–unedited, abandoned, apparently wasteful in its lack of productivity–can we live out who God created us to be. As Hagerty writes, "Maybe my seemingly unproductive, looking-up-at-Him life produces awe among the angels."
Through an eloquent exploration of both personal and biblical story, Hagerty calls us to offer every unseen minute of our lives to God. God is in the secret places of our lives that no one else witnesses. But we've not been relegated to these places. We've been invited.
We may be "wasting" ourselves in a hidden corner today: The cubicle on the fourth floor. The hospital bedside of an elderly parent. The laundry room. But these are the places God uses to meet us with a radical love. These are the places that produce the kind of unhinged love in us that gives everything at His feet, whether or not anyone else ever proclaims our name, whether or not anyone else ever sees.
God's invitation is not just for a season or a day. It is the question of our lives: "When no one else applauds you, when it makes no sense, when you see no results–will you waste your love on Me?"