---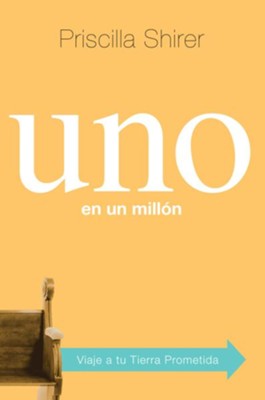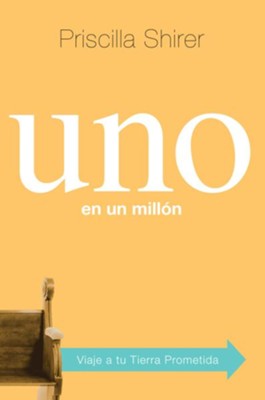 ISBN:

9781433675836, 9781433675836

Page count:

0

Published:

2010-03-01

Format:

DRM Free ePub

Publisher:

B&H Espanol

Language:

Author:

Priscilla Shirer
Now available in Spanish. The Egyptians in Exodus 1 were intent on
enslaving the Israelites, wearing them down so that God's chosen people
would become disillusioned and not live up to their destiny. Of the original
two million Israelites who received God's invitation to enter the Promised
Land, only two actually entered it!
Similarly, modern day Christians often hear and understand the promises
of God each Sunday morning at church but then rarely choose to experience
them in everyday life. In One in a Million, Bible teacher Priscilla Shirer
invites us to change that pattern for good, living beyond our circumstances
and expecting to see God move in miraculous ways day after day. Without a
doubt, we can find and follow God's purpose for our journey. We can make
it to the Promised Land! El capítulo 1 de Éxodo relata que los egipcios estaban decididos a mantener
esclavizados a los israelitas. Querían extenuarlos para que el pueblo escogido
de Dios se diera por vencido y no cumpliera su destino. De los dos millones
de israelitas que recibieron la invitación de Dios para entrar a la Tierra
Prometida, ¡sólo dos pudieron lograrlo!
De igual manera, los cristianos de hoy día a menudo oyen y comprenden las
promesas de Dios cada domingo a la mañana en la iglesia, pero después es
inusual que puedan vivirlas en lo cotidiano. En su obra Uno en un millón,
Priscilla Shirer, maestra de enseñanza bíblica, nos invita a cambiar para siempre
ese patrón de vida para superar nuestras circunstancias y estar atentos
a que Dios se manifieste a diario de maneras milagrosas. No hay dudas de
que podemos descubrir y seguir el propósito de Dios para nuestra travesía.
¡Podemos llegar a la Tierra Prometida!