---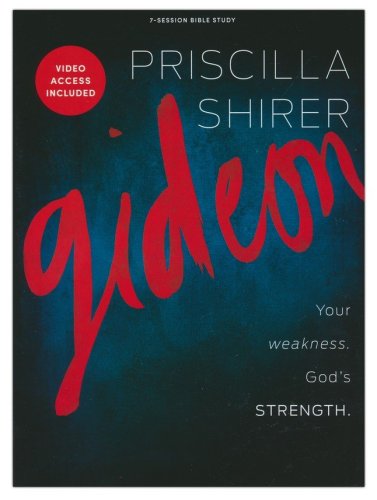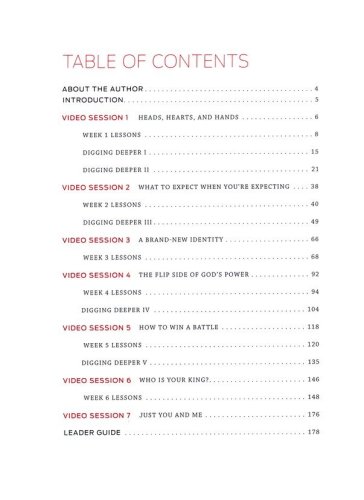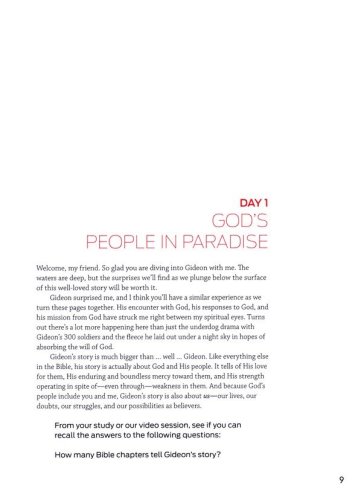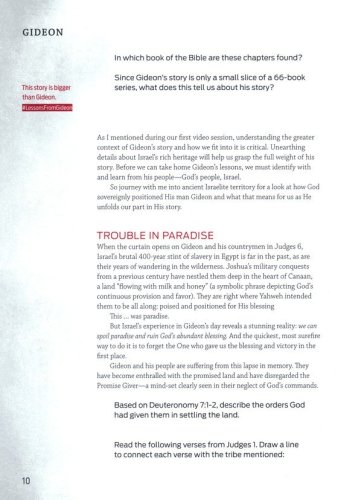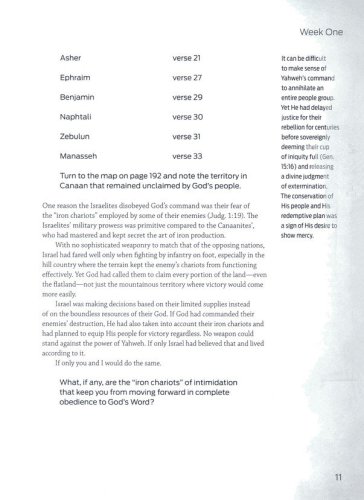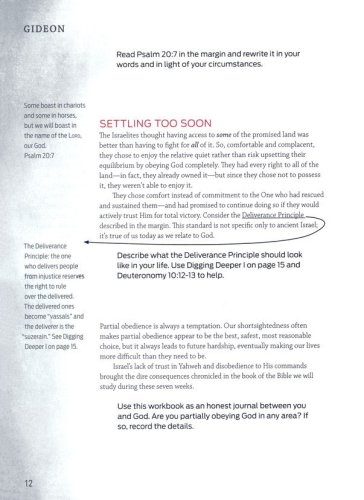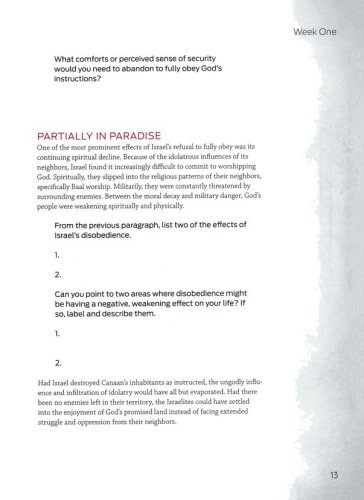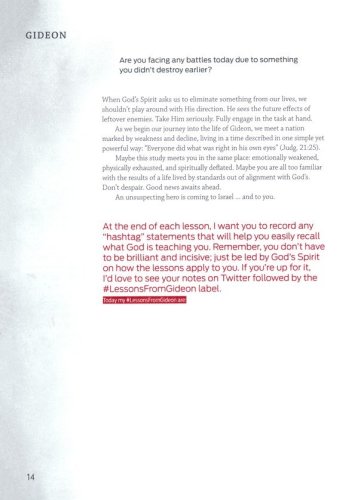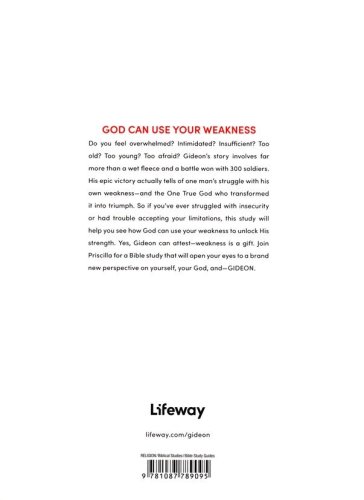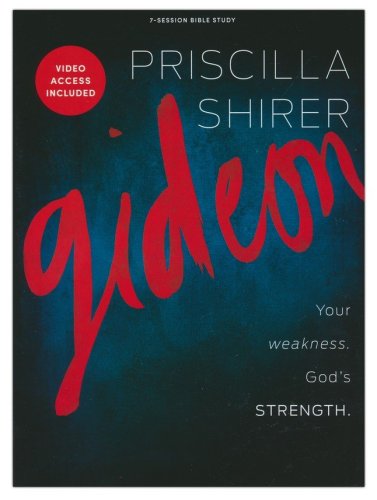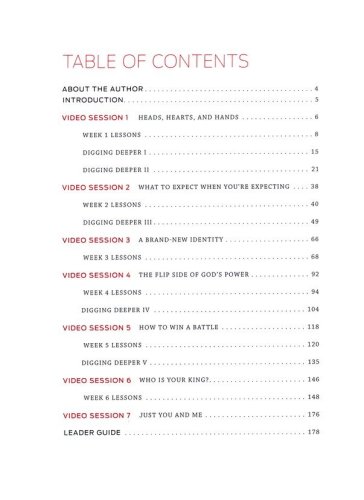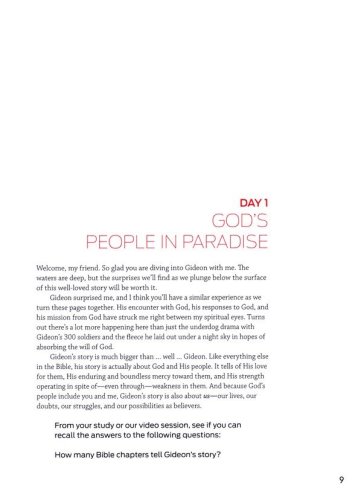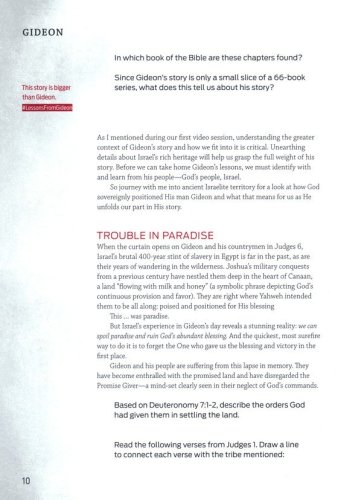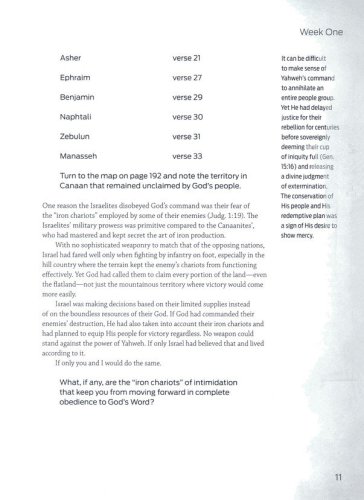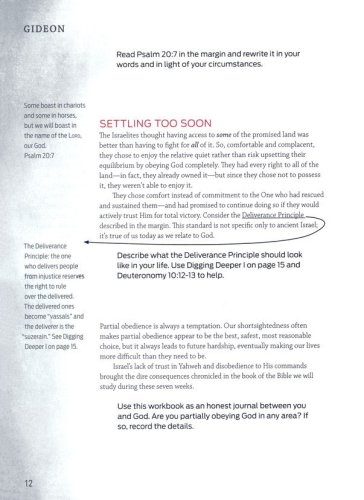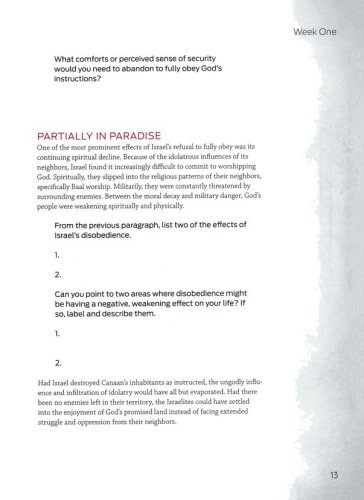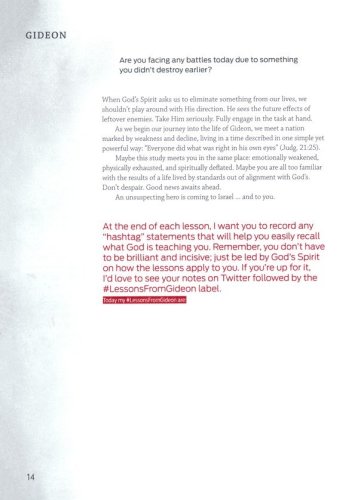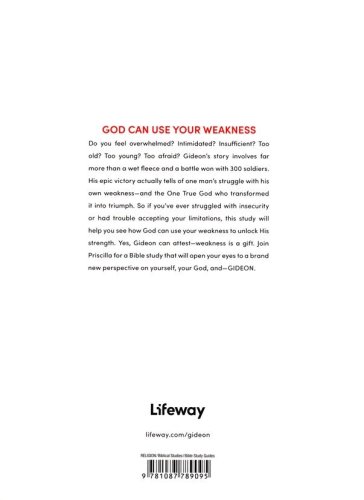 ISBN:

1087789095, 9781087789095

Page count:

192

Published:

2023-02-01

Format:

Paperback

Publisher:

Lifeway Press

Language:

Author:

Priscilla Shirer
When we hear the name Gideon, most of us think about his 300 soldiers or the fleece he laid out under the evening sky. But Gideon's story is so much bigger than that—bigger than any one man and his mark on Israel's history. Like everything else in the Bible, this is a story about God and His people. His love for them, as well as His strength operating in spite of their weakness—even through their weakness. And because God's people includes you and me, Gideon's story is also about us—our lives, our doubts, our struggles, and our possibilities as believers. From a state of fear, weakness, and insecurity, Gideon emerged as Israel's hero, filled with God's presence and His passion for deliverance. This 7-session study by Priscilla Shirer will encourage you to recognize your weakness as the key that the Lord gives you to unlock the full experience of His strength in your life. In what ways do you feel insufficient? Those places create the greatest opportunity to experience the sufficiency of God. Instead of ignoring, neglecting, or trying to escape your weaknesses, see them as the gifts that they are, given specifically and strategically by God to unlock the door of God's strength. 
Features: 
Leader helps to guide discussion within small groups 
Personal study segments to complete between 7 weeks of group sessions 
7 teaching videos, approximately 30–60 minutes per session, available via redemption code printed in Bible study book for individual streaming access 
Benefits: 
Look at the big picture, how God sovereignly positioned Gideon into it, and what it all means for us today as He unfolds our part in His plans 
Designed for anyone who has ever felt insufficient, ill-equipped, incompetent, or outnumbered. In other words, anyone and everyone 
See your weaknesses as God's greatest strengths 
Instead of hiding from your weaknesses, find the God-given strength to face your fears and do what God is calling you to do 
Challenges participants to see God in a much bigger way, experience Him more fully, and tap into His power and presence in a fresh way 
Video Sessions: 
Session 1: Heads, Hearts, and Hands (56:37)—Priscilla introduces the Gideon story by examining the context. She explores how and why God's people, in a covenant relationship with God, get to a position of such devastation and oppression. 
Session 2: What to Expect When You're Expecting (40:38)—Priscilla explains why God is more interested in changing your heart than He is in changing your circumstances. She explores how God positions His people for His purposes. 
Session 3: A Brand-New Identity (39:37)—Priscilla shows how our weakness is the key God uses to unlock His power in our lives. We can embrace our weaknesses as God's "300" in our lives. 
Session 4: The Flip Side of God's Power (40:57)—Priscilla explores the attributes of God's nature and patience that makes possible every other element of our relationship with Him. 
Session 5: How to Win a Battle (44:46)—Gideon's story shows us how we can be victorious in the battles we each must face every day. 
Session 6: Who Is Your King? (45:01)—Gideon's negative example demonstrates the importance and nature of life's critical issue. Four questions will determine who really occupies the throne of your life. 
Session 7: Just You and Me (27:28)—In this final session, Priscilla Shirer reminds us that although Gideon started strong, he did not finish as well as we would hope. All of us need to remain alert to anything that takes our focus and admiration away from God.