Unexpected: Devotions and Prayers for a Delighted Soul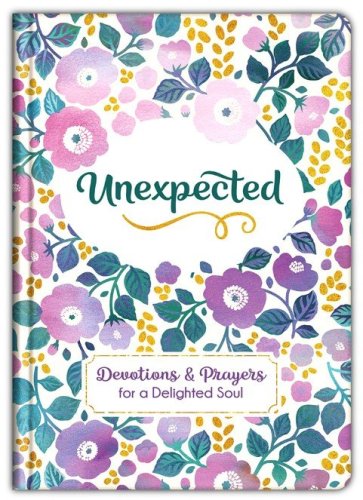 ---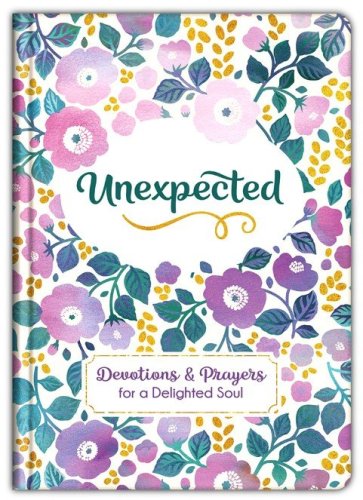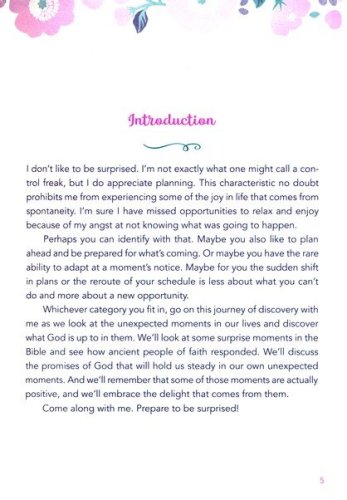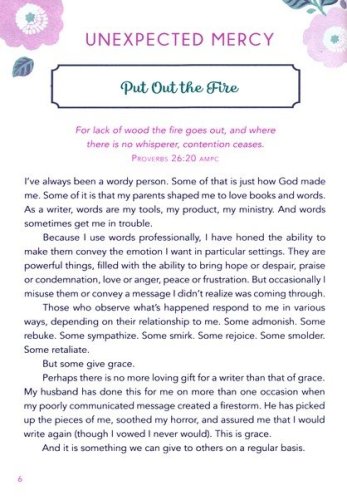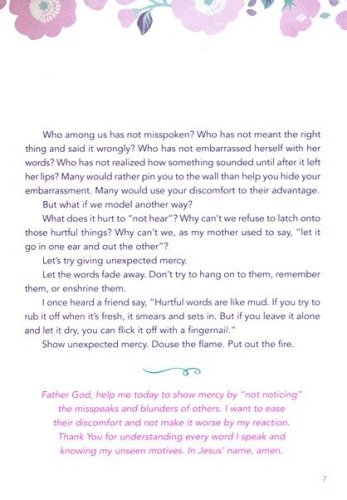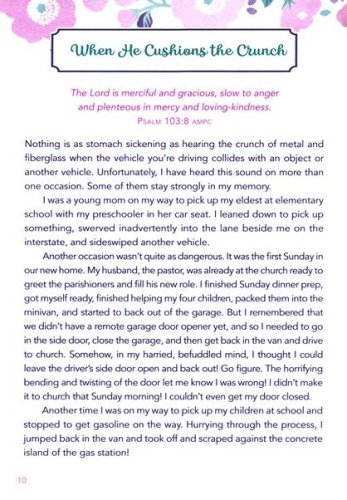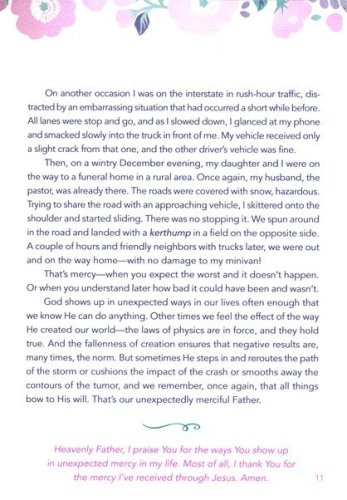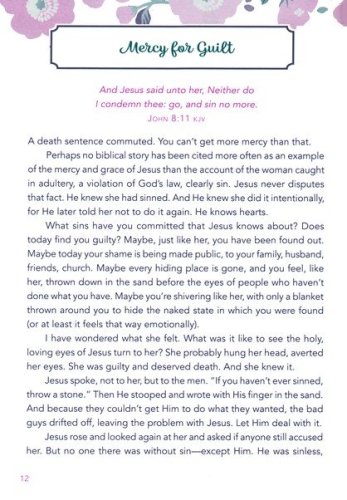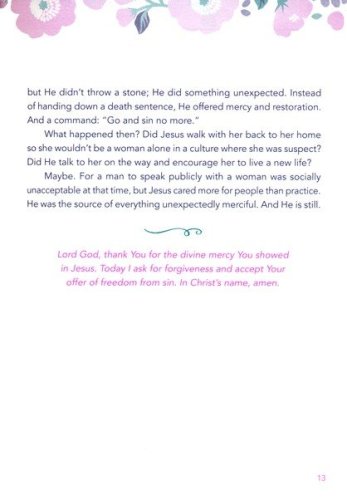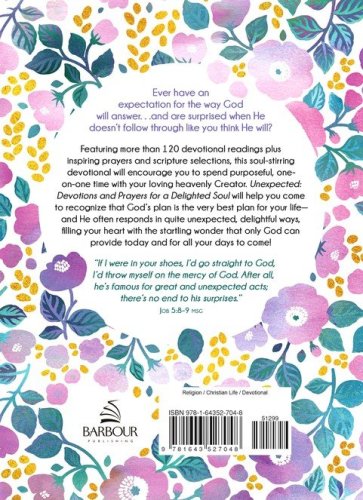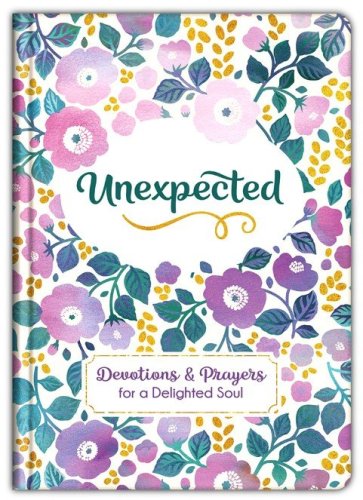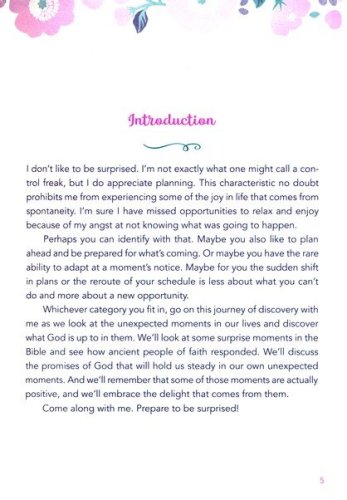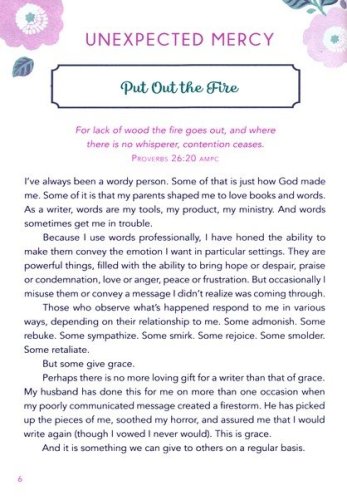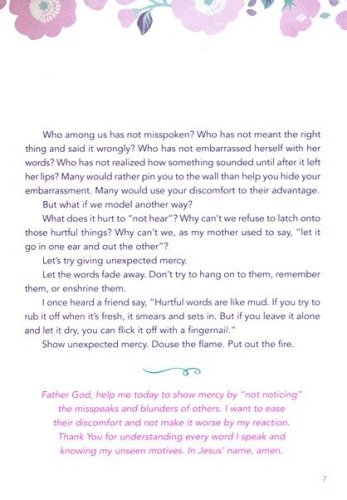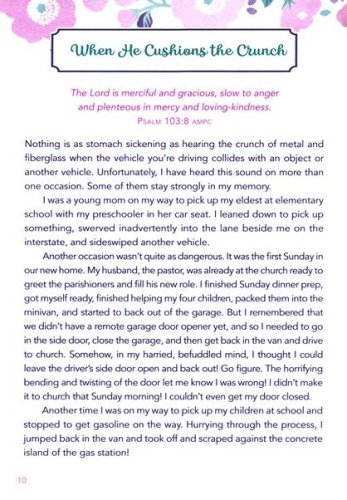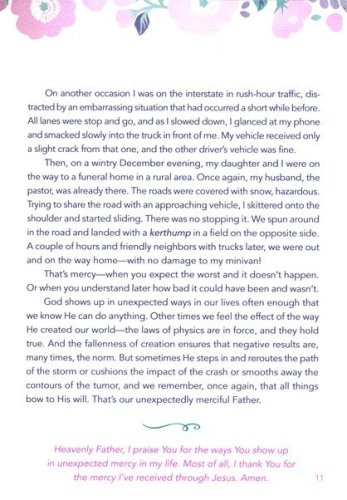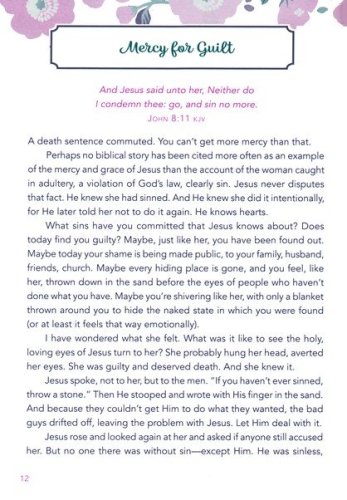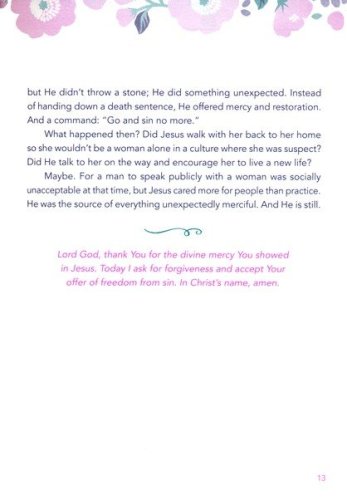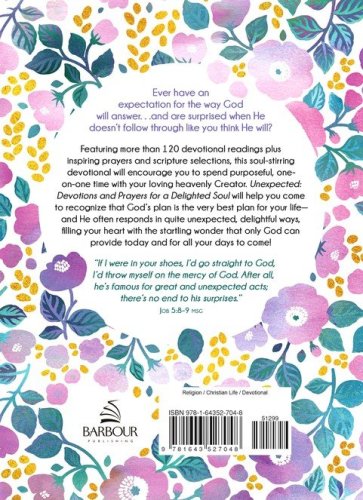 ISBN:

1643527045, 9781643527048

Page count:

256

Published:

2020-12-01

Format:

Hardcover

Publisher:

Barbour Books

Language:
Ever have an expectation for how God will answer. . .and are surprised when He doesn't follow through like you think He will?
Featuring more than 120 devotional readings plus inspiring prayers and scripture selections, this soul-stirring devotional will encourage you to spend purposeful, one-on-one time with your loving heavenly Creator. Unexpected: Devotions and Prayers for a Delighted Soul will help you come to recognize that God's plan is the very best plan for your life–and He often responds in quite unexpected, delightful ways, filling your heart with the startling wonder that only God can provide today and for all your days to come!