---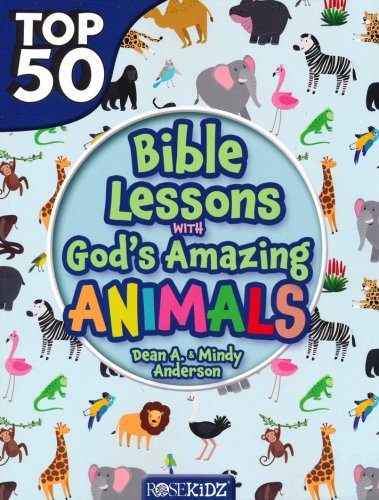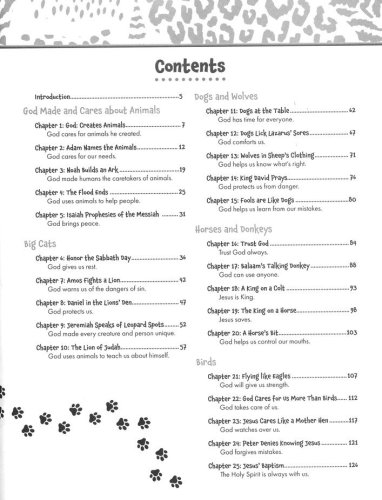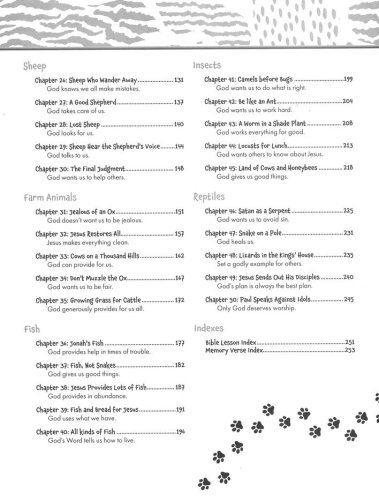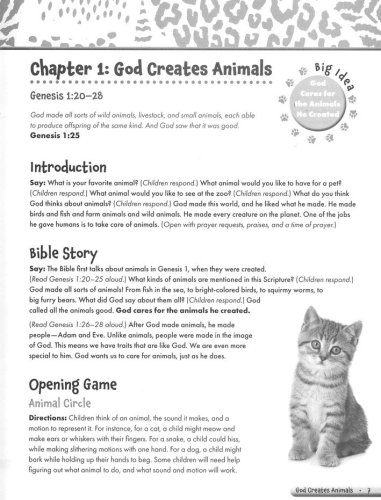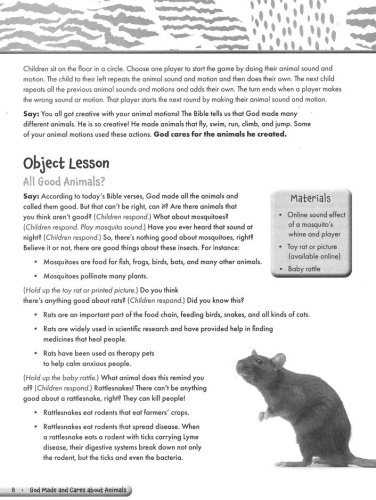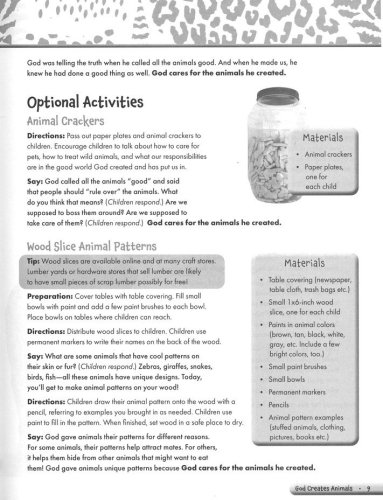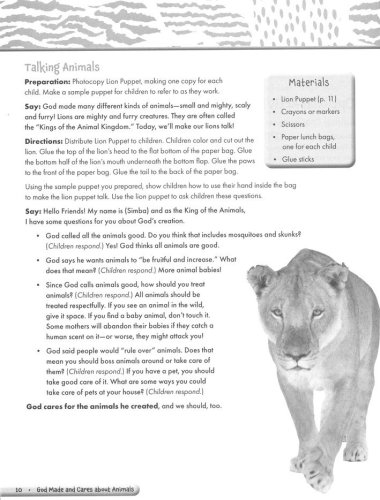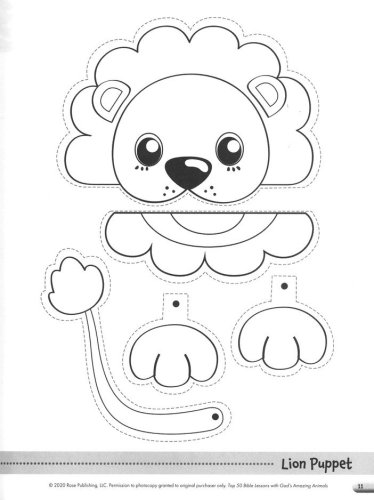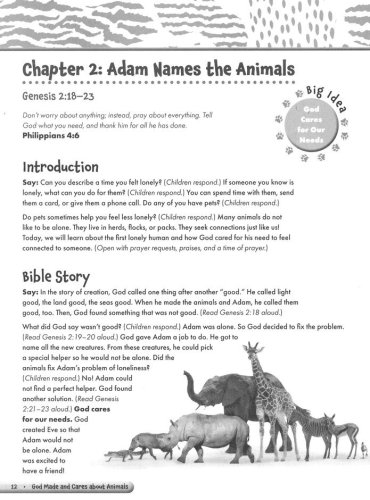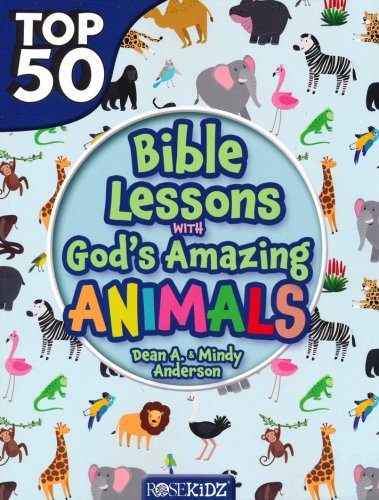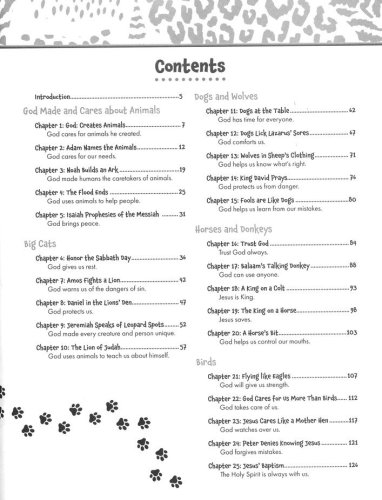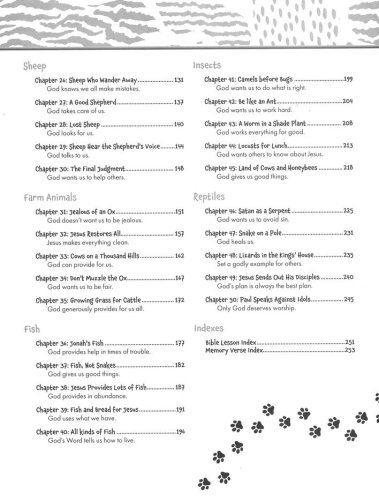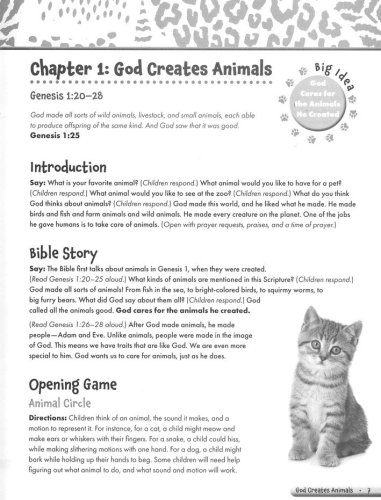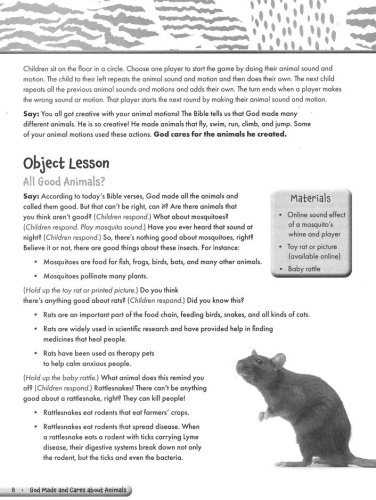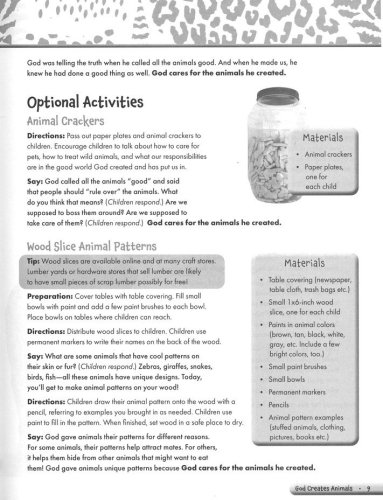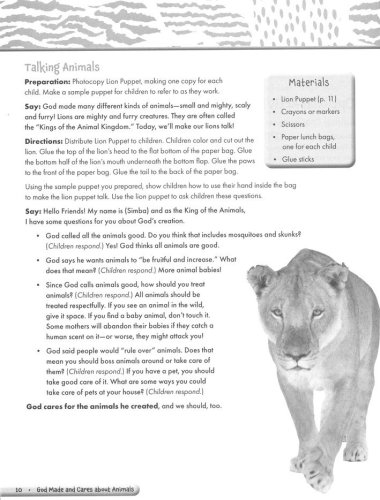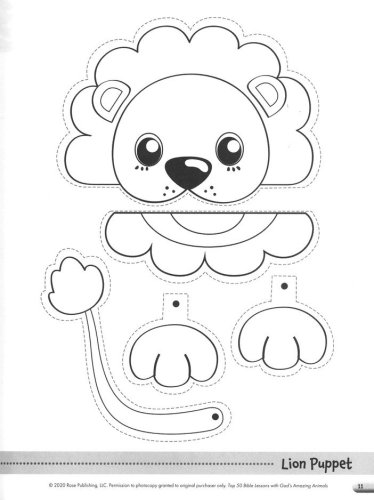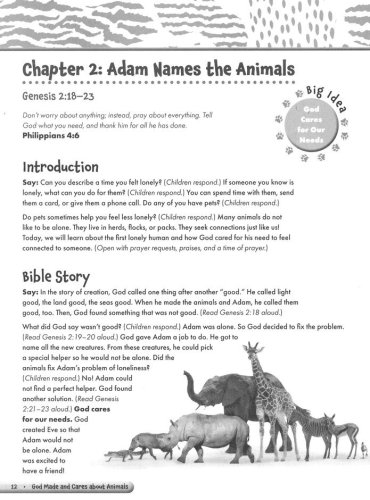 Top 50 Bible Lessons with God's Amazing Animals is another book in the beloved Top 50 series that uses children's interest in animals to teach them about God. As we all know, children love animals!
This collection of Bible lessons covers the Creation story, the Old Testament prophets, the Psalms, and the Gospels. It also focuses on the qualities and behaviors of animals as well as animal preservation. Split into sections based on children's favorite animals, such as cats, dogs, horses, birds, fish, sheep, farm animals, and more, teachers can jump to "favorite" sections or work their way from beginning to end.
This book provides teachers with lessons that need minimal preparation yet present sound biblical teaching combined with life application. Each lesson includes a memory verse, games, an object lesson, discussion questions, craft ideas, and of course, fascinating animal facts!
4 Key Features of Top 50 Bible Lessons with God's Amazing Animals Highly Visual. Packed with visuals and illustrations, this attractive and picture-filled book will be adored by both kids and teachers. Easy-to-Use. Clearly formatted with age-appropriate lessons, teaching tips, hands-on activities, and discussion questions, this Bible lesson requires little preparation for teachers and is fun for students! Fun and Fascinating. This lesson book is packed with a wide variety of facts about animals, conservation, animal behavior, and more. Fully Reproducible. With the push of a button, make as many copies of these Bible lessons as you need and your prep is done!
Softcover, 256 pages, 8.375 x 11 inches, ISBN 9781628629637. Perfect for children ages 5-10, kids Sunday school, children's ministry, and more!
Packed with 50 Incredible Bible Lessons about Animals
Section topic: God Made and Cares About Animals
Chapter 1–Genesis 1: 25–God makes animals Chapter 2–Genesis 2:20–God gives people the job of naming animals Chapter 3–Genesis 6:20–God saves the animals Chapter 4–Genesis 8:8–God gives hope through creation Chapter 5–Isaiah 11:6–God plans for a day when animals (and people) get along
Section topic: Big Cats
Chapter 6–Proverbs 26:13–God doesn't want us to be lazy Chapter 7–Amos 3:4–God warns us of danger (lion's roar) Chapter 8–Daniel 6–God protects us (lion's den) Chapter 9–Jeremiah 13:23–God made every creature and person unique Chapter 10–Revelation 5:5–God uses animals to teach us about Himself
Section topic: Dogs and Wolves
Chapter 11–Matthew 15:21-28–God provides for us all (dogs at the table) Chapter 12–Luke 16:19-31–God gives us comfort (dogs lick Lazarus's sores) Chapter 13–Matthew 7:15-20–God helps us prepare for dangers Chapter 14–Psalm 59:1-10–God protects us from danger Chapter 15–Proverbs 26:11–God warns us against returning to trouble …And more! About the Series
The Top 50 series aims to create top resources for children's ministries. Some are created by top authors and teachers that specialize in children's ministries. Others combine some of our best lessons from favorite RoseKidz products (previously Rainbow Publishers) into a new, updated format. Enjoy the quick and easy-to-use reproducible resources packed with lessons, activities, and crafts. Includes volunteer and child-friendly lessons that every child should know!
Top 50 Creative Bible Lessons: Ages 2–5 9781584111566 Top 50 Object Lessons 9781628625042 Top 50 Science-Based Bible Lessons 9781628629606 Top 50 Instant Bible Lessons for Preschoolers 9781628624977 About the Authors
Dean A. Anderson is the creator and writer of RoseKidz' popular Bill the Warthog mystery series. His work has been published in Games Magazine, several Focus on the Family magazines, and The San Francisco Chronicle. Anderson earned a Masters of Divinity degree from Trinity International University in Deerfield, Illinois, and served in youth ministry for more than twenty years. Mindy Anderson is a freelance writer and copy editor and has been creating Sunday school curriculum (especially snacks and crafts) since she was a teenager.