---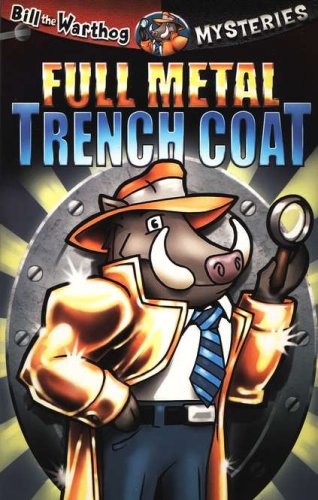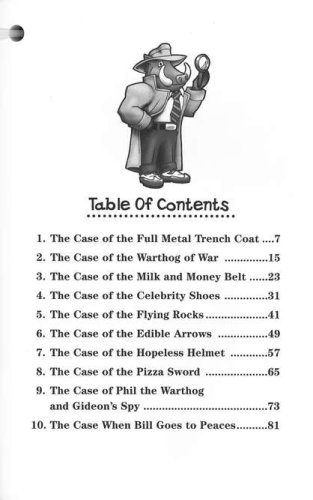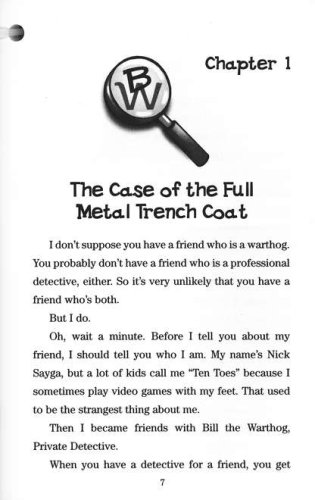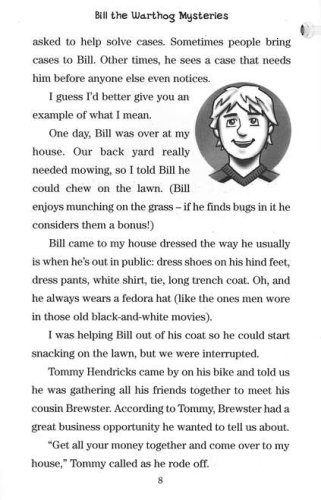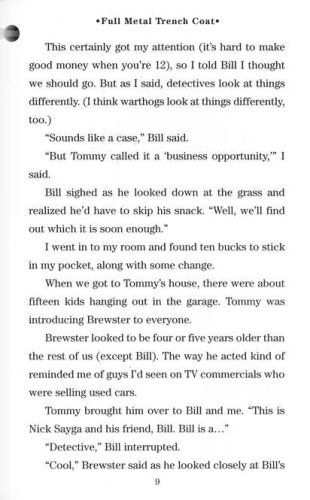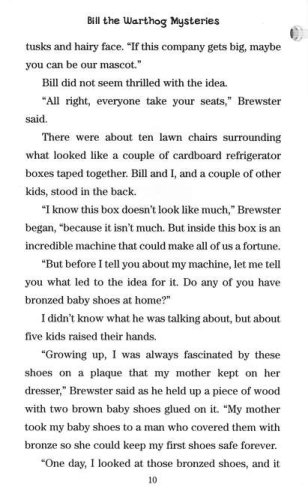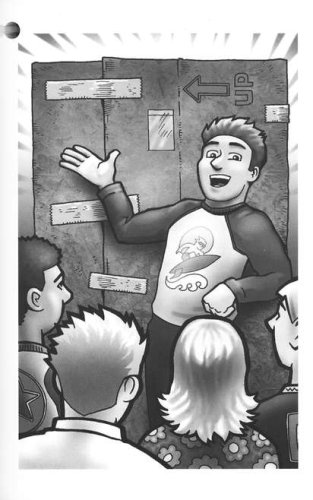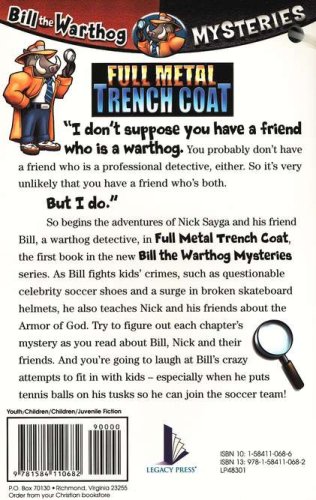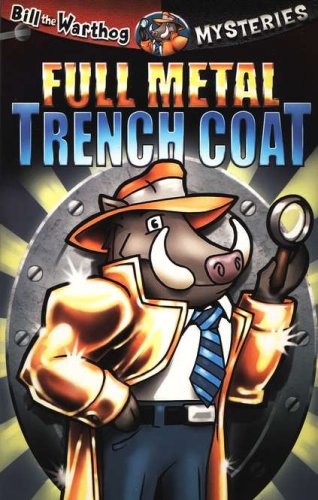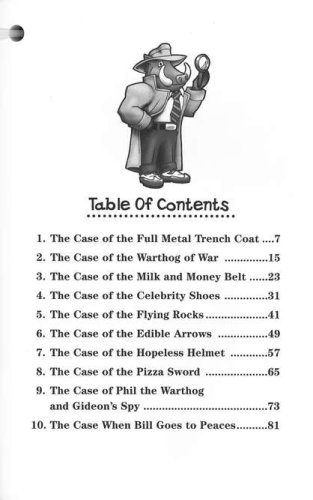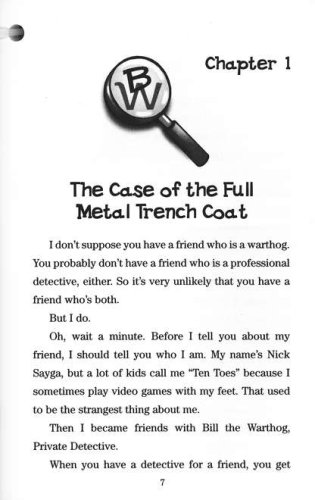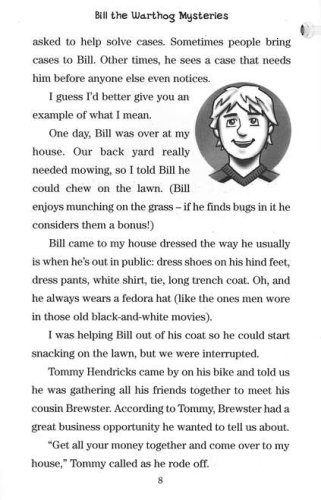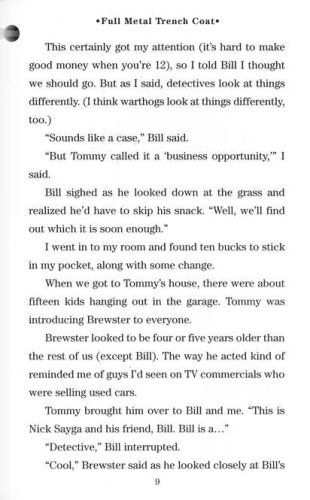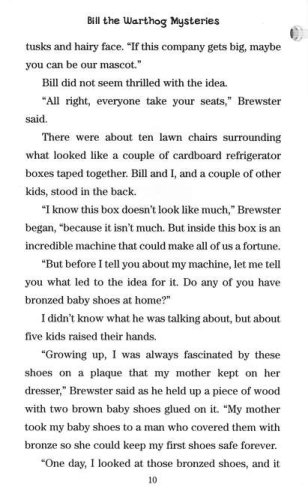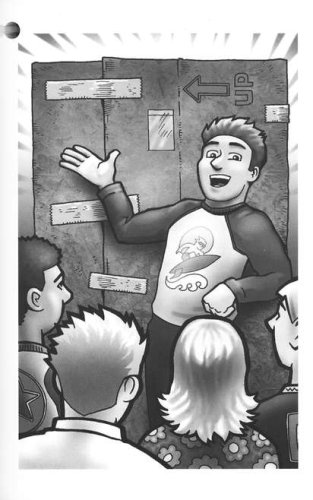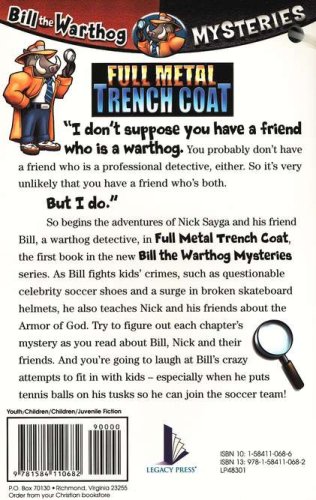 ISBN:

1584110686, 9781584110682

Page count:

109

Published:

Format:

Paperback

Publisher:

RoseKidz

Language:

Author:

Dean A. Anderson
Solve and unravel kid-sized crimes and mind-bending mysteries packed with truth and humor! Perfect for elementary to preteens. 112 pages.
"I don't suppose you have a friend who is a warthog. You probably don't have a friend who is a professional detective, either. So it's very unlikely that you have a friend who's both. But I do." So begins the adventures of Bill the Warthog and his friend Nick Sayga as they piece together neighborhood mysteries and reveal Bible lessons in each case. Buckle up for a wild ride!
Bring out your inner super-sleuth with Bill the Warthog in Full Metal Trench Coat, the first book in this exciting mystery series! Crack open 10 different creative cases while exploring important Bible lessons in each edge-of-your-seat book!
As Bill uncovers neighborhood mysteries, such as questionable celebrity soccer shoes and a surge in broken skateboard helmets, he also teaches Nick and his friends about the Armor of God. Put your inner super-sleuth to the test as you read about Bill, Nick, and their friends. And you're going to laugh at Bill's crazy attempts to fit in with kids — especially when he puts tennis balls on his tusks so he can join the soccer team!
"The mysteries in this book are great, and not only that, they are packed with truth and humor. I recommend the 'Bill the Warthog' series to parents looking for good books to read to their children, as well as, to independent elementary school to early middle school readers. They're simply fabulous!" — Jill, Amazon Review Meet Bill the Warthog!
Meet Bill the Warthog, the best (and only) warthog detective in the world! He's not your average warthog: he wears dress shoes on his hind feet, dress pants, a pressed white shirt, tie, and a long trench coat. Oh, and did we mention he always wears a fedora hat? With a great nose for mysteries (and delicious bugs!), not a lot gets past Bill, but it's OK: he's one of the good guys! Join Bill on his quest to solve persnickety puzzles, crush kid-sized crimes, and thwart threatening thieves.