The Treha Collection: Every Waking Moment / Looking into You – eBook
Chris Fabry
---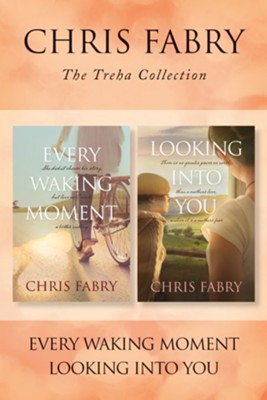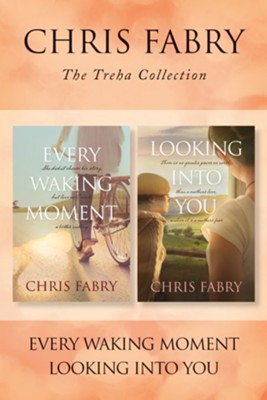 ISBN:

9781496412638, 9781496412638

Page count:

0

Published:

2017-01-01

Format:

DRM Protected ePub

Publisher:

Tyndale House

Language:

Author:

Chris Fabry
With authentic characterization, lyrical prose, and razor-sharp wit, bestselling author Chris Fabry delivers two poignant stories about brokenness and hope, heartbreak and healing. Now both novels are available in one e-book for a great value!
Every Waking Moment (A 2014 Christianity Today Award of Merit winner!):
Devin Hillis is a struggling documentary filmmaker who stumbles onto the story of a lifetime while interviewing subjects at an Arizona retirement home. One of the employees—a seemingly ordinary young woman named Treha Langsam—has no family and little memory of her childhood. She does, however, possess an extraordinary gift for connecting with dementia patients. Even more gripping is the story that begins to unravel when a cryptic letter from one of the home's residents reveals clues to Treha's shrouded past, setting into motion a chain of events that captures national interest.
Looking into You:
Every day, Paige Redwine is haunted by a choice she made when she was only seventeen. Now, just past forty, still single, she lives a tidy, controlled life as a well-respected English professor at a college in Nashville. Nothing could prepare her for the day Treha Langsam—the daughter she secretly placed for adoption—walks into her classroom as a student, unknowingly confronting Paige with both her greatest longing and her greatest fear.
As Treha sets aside the search for her birth mother to concentrate on her education, Paige summons the courage to reach out to her daughter, never dreaming her actions will transform them both as she faces a past she thought she'd laid to rest.