---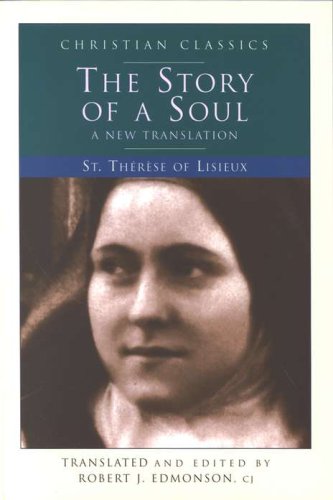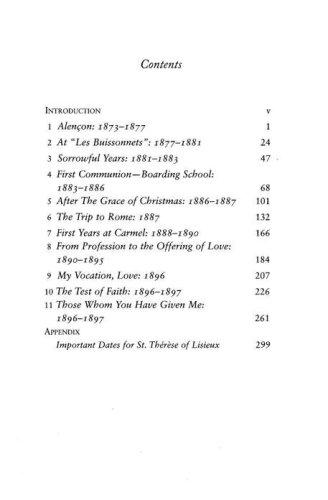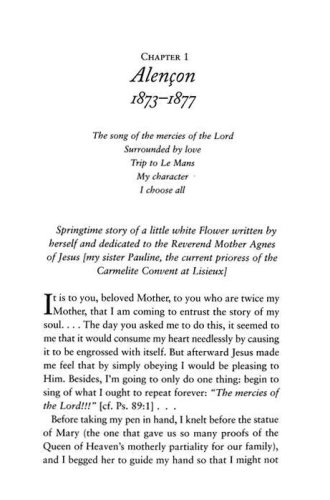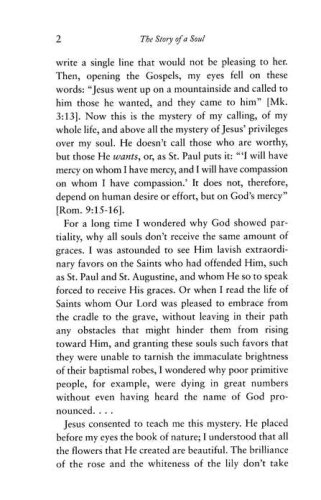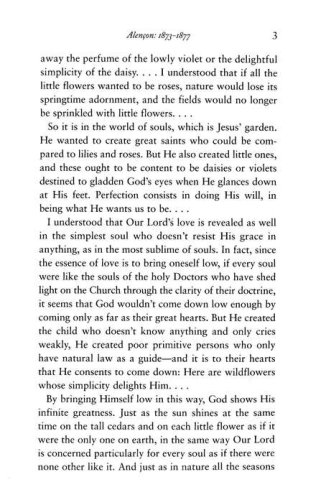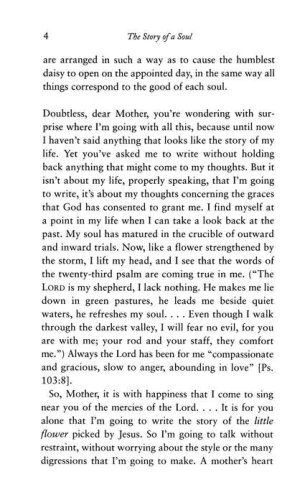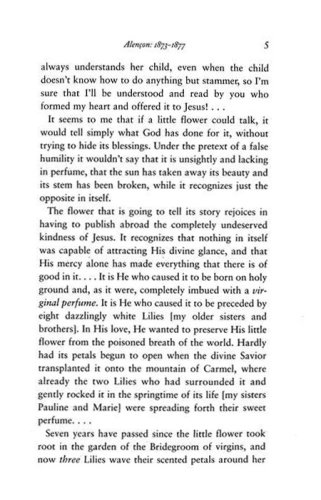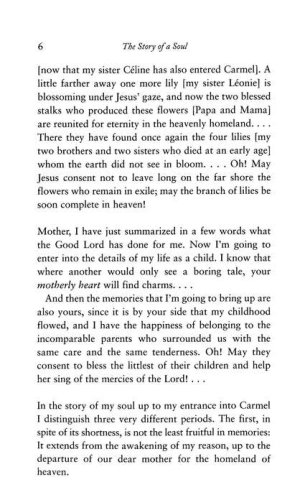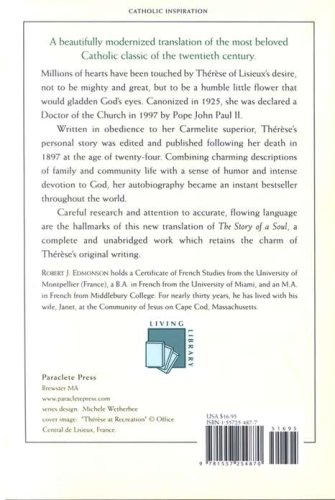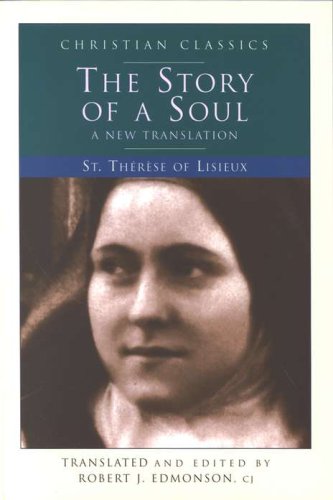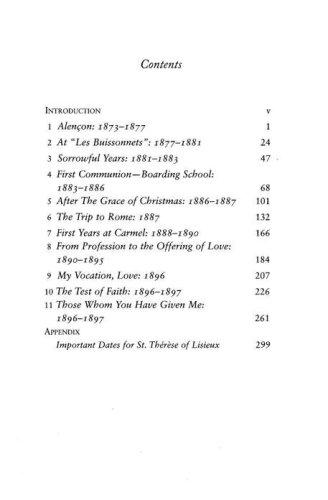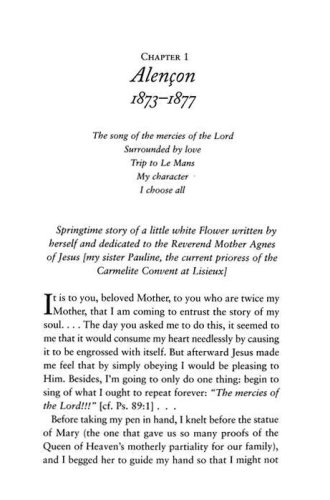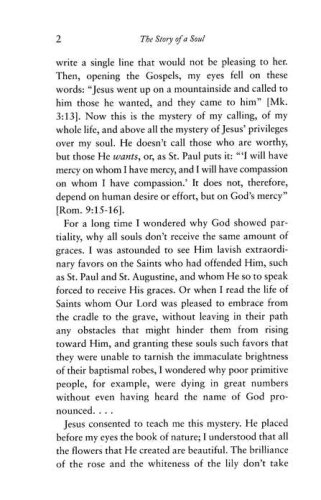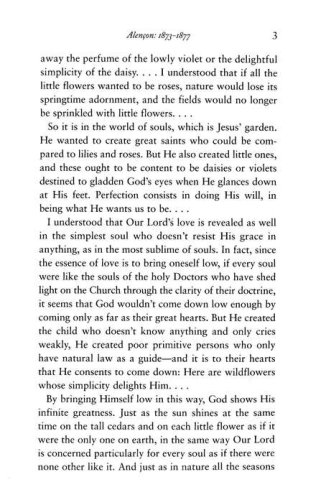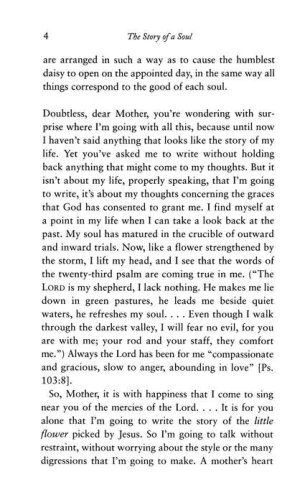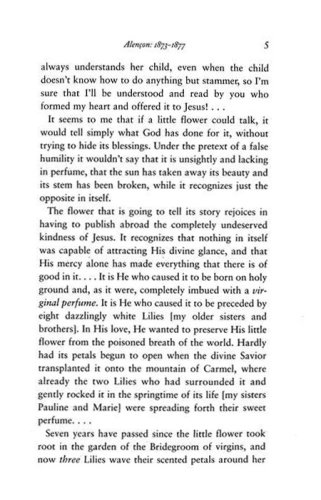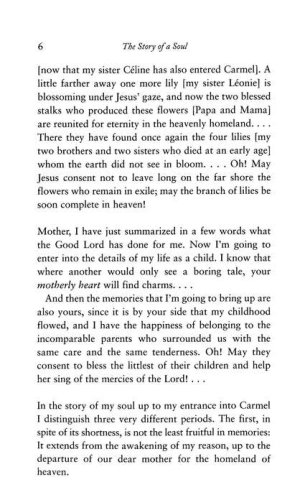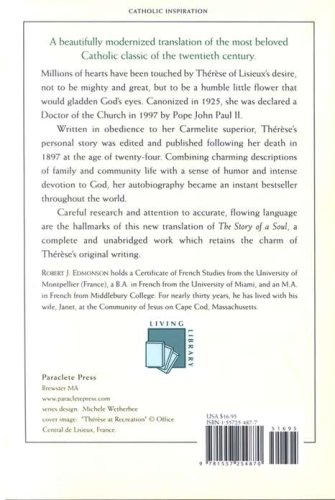 St. Thérèse's autobiography was first published soon after her death in 1897 at the age of twenty-four. Combining charming descriptions of family and community life with a sense of humor and intense devotion to God, it was an instant bestseller. But earlier editions often excluded passages, and refined her use of the French dialect often spoken by peasants. This remarkable new translation includes every word of the original text, retaining the complete charm of the original. The result is a complete and unabridged work, longer than most other editions available today. Millions of hearts have been touched by St. Thérèse of Lisieux's desire, not to be mighty and great, but to be a humble, little flower that would gladden God's eyes as He glances down at His feet. Now, yours will be, too.
Robert Edmonson also took the time to translate the poem "Divine Prisoner" which is referred to in Story of a Soul as Thérèse's favorite poem, and as the inspiration behind her name "Little Flower." To read this poem, click on the "excerpt" button below.
Click here to link to USCCB.org – select interview #617 to listen to an audio recording of Robert Edmonson's being interviewed by Frank Morock on Catholic Bookmarks.
Author Bio▼▲
The most popular saint of the first half of the twentieth century, St. Thérèse of Lisieux—"the Little Flower"—was declared a Doctor of the Church in 1997 by Pope Saint John Paul II. Her autobiography, The Story of a Soul, has sold millions of copies in many languages all over the world.
Robert J. Edmonson, CJ, holds a certificate in French from the University of Montpellier (France) and degrees in French from the University of Miami and Middlebury College. His translations—including one of the world's best-selling English-language editions of The Story of a Soul—have sold 100,000 copies.
Editorial Reviews▼▲
Canonized in 1925, Therese of Lisieux was declared a doctor of the Church by Pope John Paul II in 1997. Her "little way" of living her religious life has appealed to many people since she described it in her autobiography, which she wrote at the request of her superiors. Having entered the Carmelite monastery in 1888 at the unusually young age of 14, she died in 1897 from tuberculosis. The appeal of her autobiography comes from the very simple, disingenuous way she writes, relating her life story and her religious experience with the utmost candor. In a smooth translation from the French original, Edmonson (translator, Brother Lawrence's The Practice of the Presence of God) eschews footnotes and adds clarifying phrases, set off by brackets, to the text itself. Those seeking a more scholarly footnoted English edition will still want to use John Clarke's translation (ICS Pub., 1976), which also includes photographs. Those seeking a popular biography should consider Kathryn Harrison's Saint Therese of Lisieux in the "Penguin Lives" series.
Recommended for most collections.
Augustine J. Curley, Newark Abbey, NJ Library Journal March 15, 2006
Ask a Question▼▲
Have a question about this product? Ask us here.
Find Related Products▼▲
Books, eBooks & Audio >> Catholic >> Saints & Blessed >> Therese of Lisieux Books, eBooks & Audio >> Catholic >> Spirituality Books, eBooks & Audio >> Christian Living >> Spirituality >> Personal Testimonies
Author/Artist Review▼▲
I'm the author/artist and I want to review The Story of a Soul.