The Shepherd King – Teen Devotional: The Rise, Reign, and Redemption of David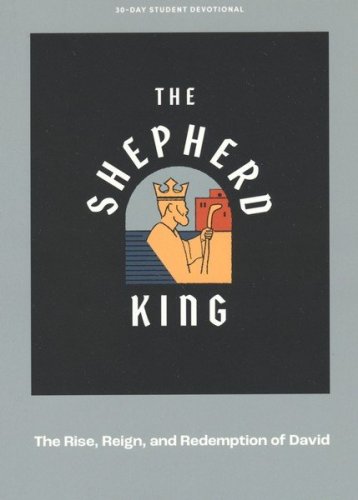 ---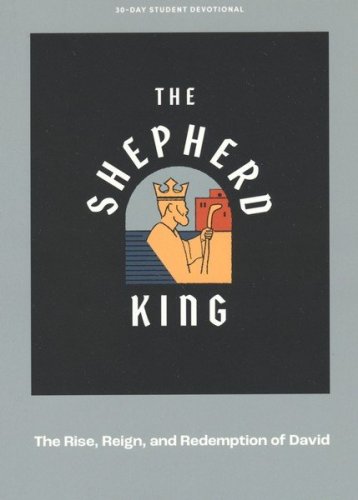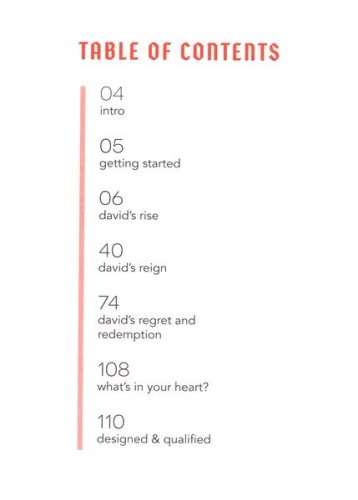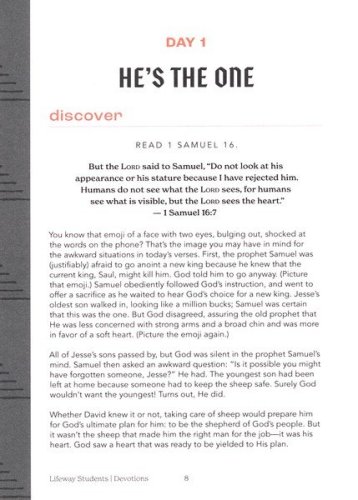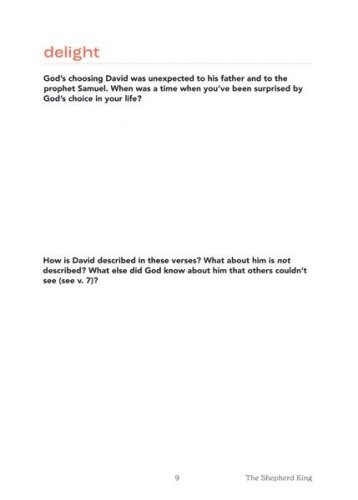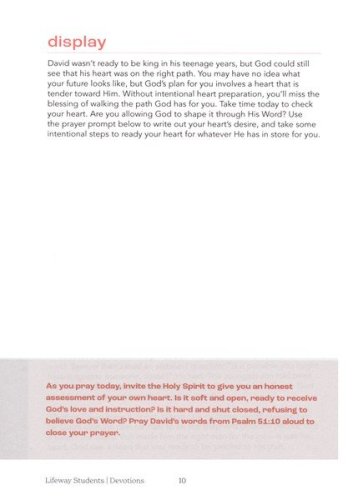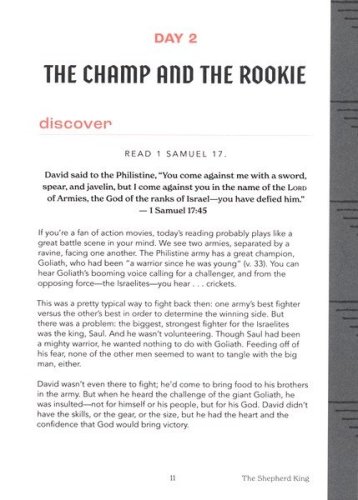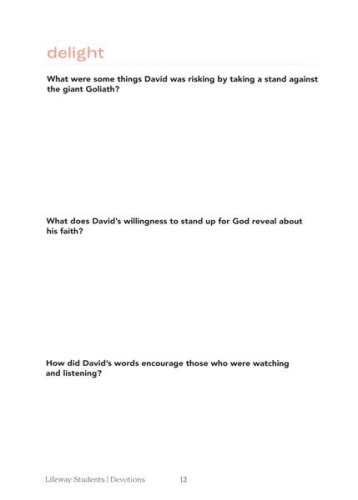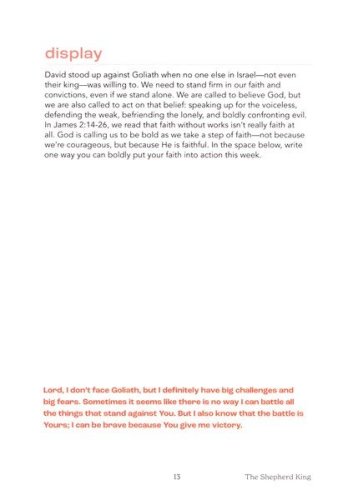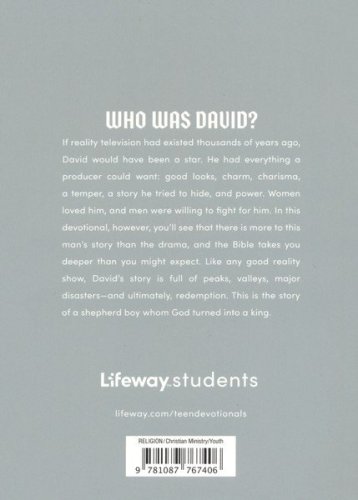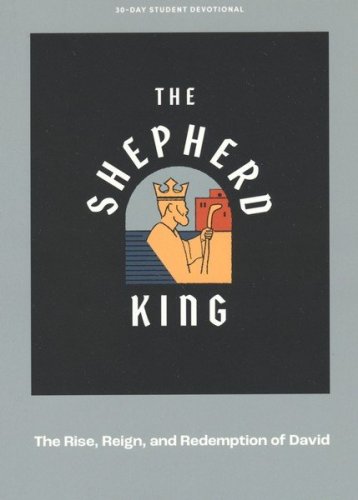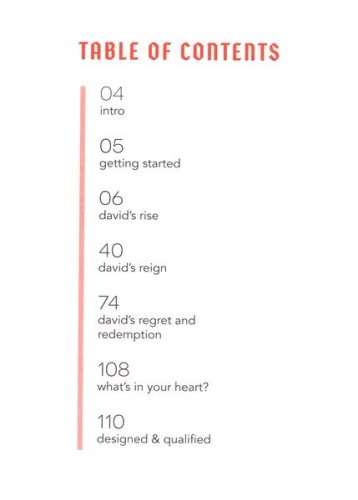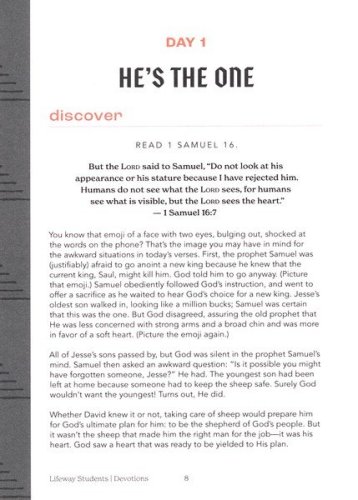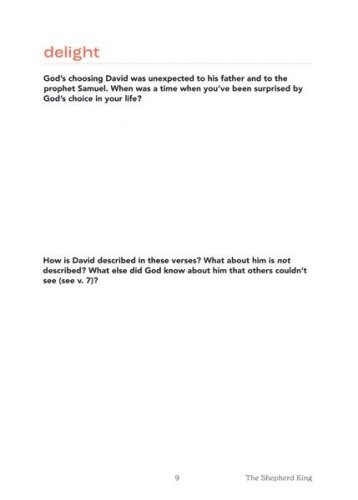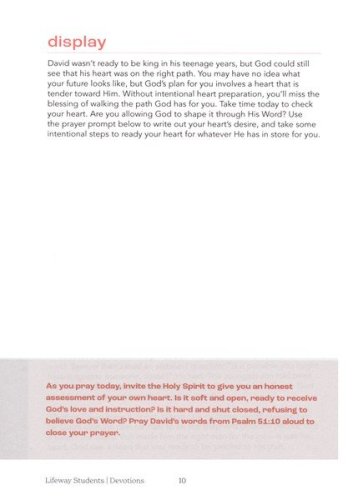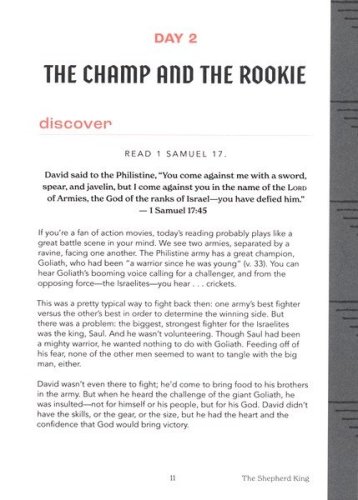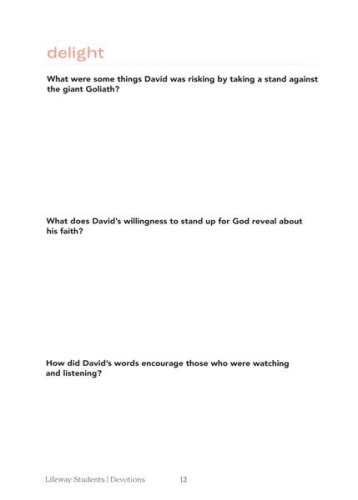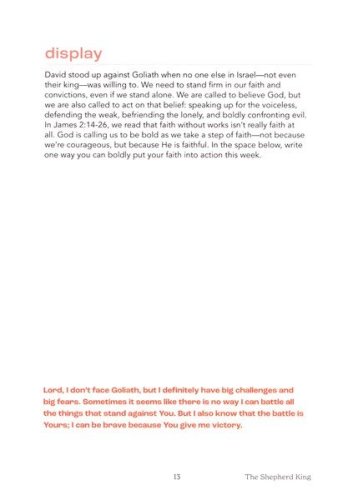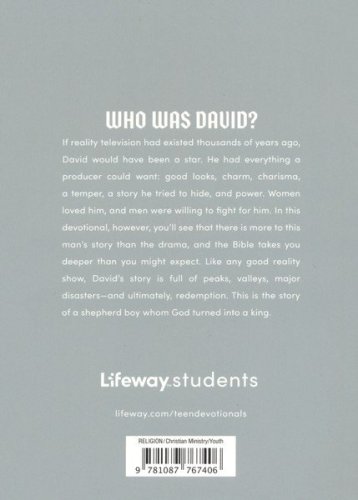 ISBN:

1087767407, 9781087767406

Page count:

112

Published:

2023-03-01

Format:

Paperback

Publisher:

Lifeway Press

Language:
Who was David?
If reality television had existed thousands of years ago, David would have been a star. He had everything a producer could want: good looks, charm, charisma, a temper, a story he tried to hide, and power. Women loved him, and men were willing to fight for him. In this devotional, however, you'll see that there is more to this man's story than the drama, and the Bible takes you deeper than you might expect. Like any good reality show, David's story is full of peaks, valleys, major disasters-—and ultimately, redemption. This is the story of a shepherd boy whom God turned into a king.
In this 12-volume series of monthly devotionals, students will gain a more thorough understanding of key Old Testament and New Testament books of the Bible. Students will learn to Discover God's Word, Delight in the Lord, and Display God's work in their lives.
 
Discover (Identity + Theology): Who is God? Who am I in light of who God is? These are two of the most important questions students can grapple with because in discovering who God is, they learn who He has meant for them to be. Studies within the Discover category will help students align their lives under God's rule which will give them confidence in who they were created to be.
 
Delight (Spiritual Disciplines): What does it mean to delight in God? What leads to delight in God? Helping students see God in every detail teaches them to delight in Him. When students find their delight in God, they will learn what it means and how to be in relationship with Him.
 
Display (Leadership, Mission, + Disciple Making): How do students display the glory of God? How do they help others grow in their relationship with Him? How can they lead others to display the truth of God? Through students learning to lead, live on mission, and make disciples, God's glory is on display and His kingdom is expanded.
 
Each book includes 30 daily devotions, applicable Scripture, prayer prompts, and practical application.