30 devocionales para Chicas (30 Devotionals for Young Girls)
Natalia Nieto
---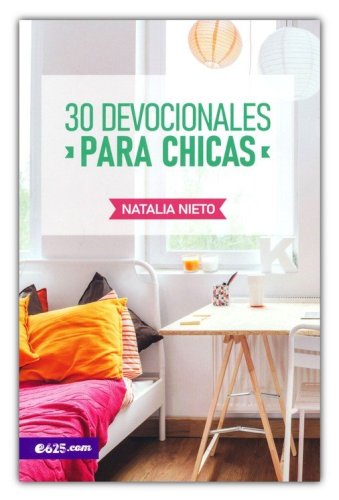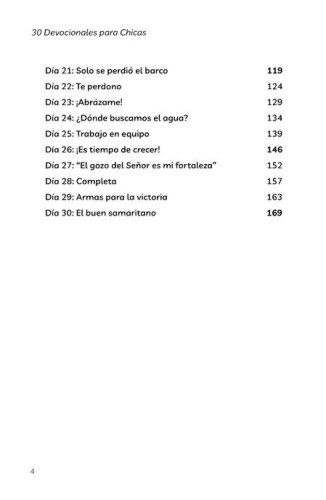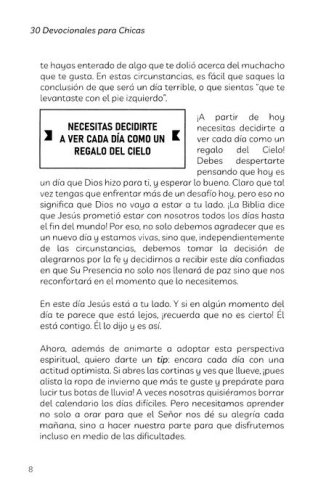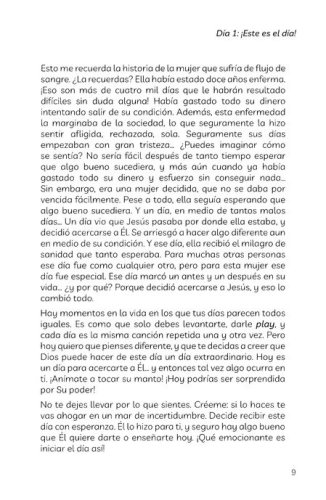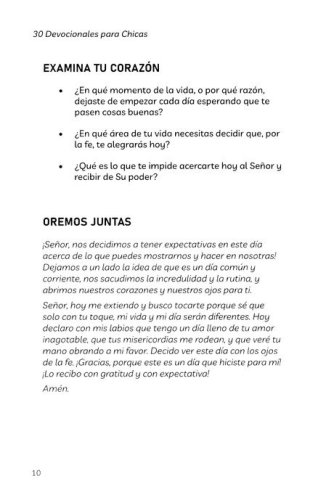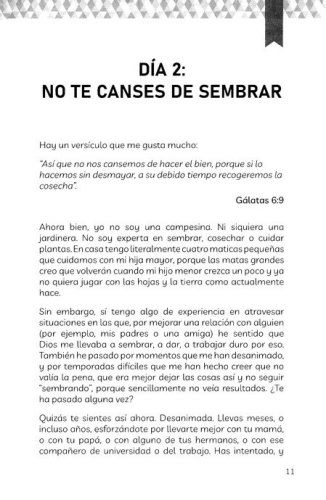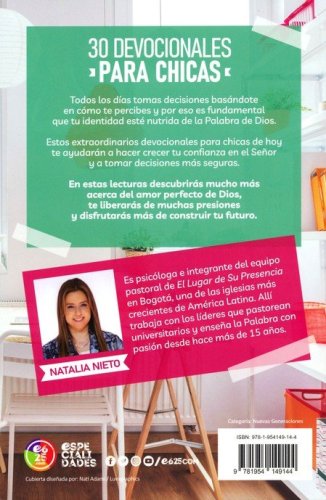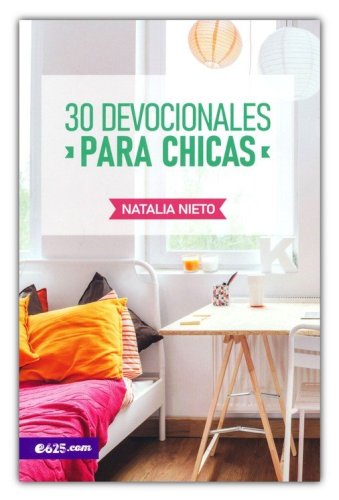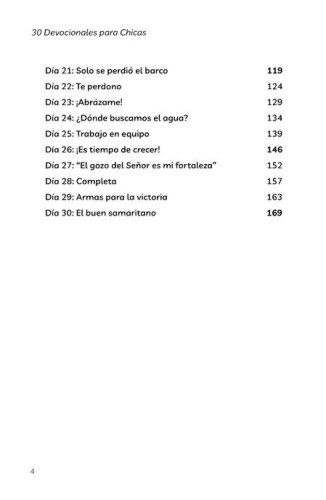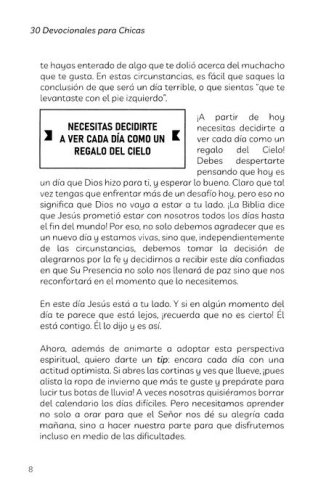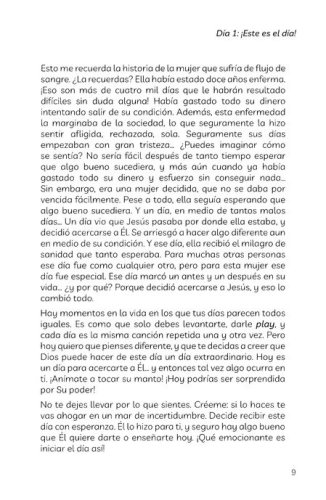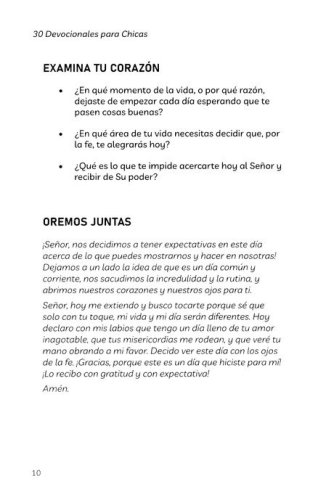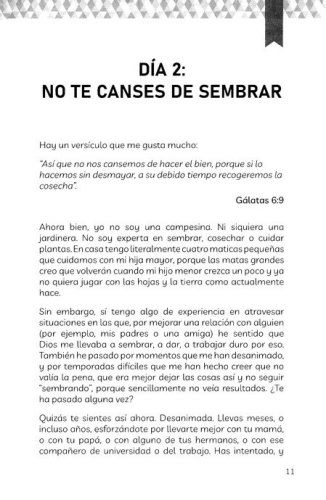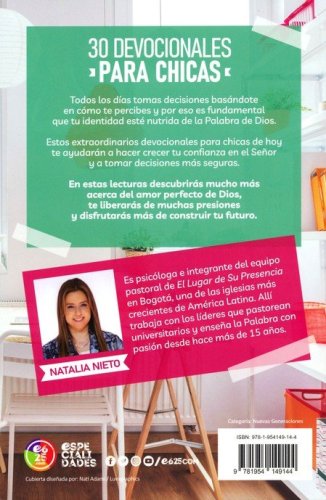 ISBN:

195414914X, 9781954149144

Page count:

176

Published:

2023-02-25

Format:

Paperback

Publisher:

e625

Language:

Author:

Natalia Nieto
Las chicas de hoy necesitan afirmar su identidad y sus decisiones en verdades bíblicas y estos devocionales les ayudarán a cultivar una mayor confianza en el Señor y una mayor comprensión de esas verdades para sus vidas cotidianas. 
En estas lecturas descubrirán el amor perfecto e incondicional de Dios, y que ellas no necesitan aparentar ser perfectas para recibir ese amor. Este libro les ayudará a superar las angustias y los miedos comunes del crecimiento porque cultivarán la seguridad que necesitan para afrontarlos y les facilitarán desarrollar una base sólida de fe para que puedan enfrentar todos los desafíos propios de la adolescencia.
In these readings they will discover God's perfect and unconditional love, and that they do not need to appear perfect to receive that love. This book will help them overcome the common anxieties and fears of growing up because they will cultivate the confidence they need to face them and help them develop a solid foundation of faith so they can face all the challenges of adolescence.