---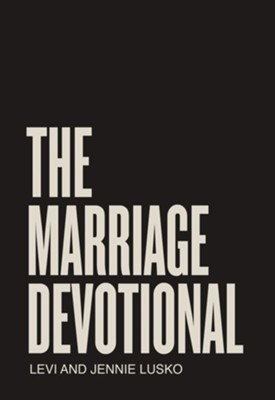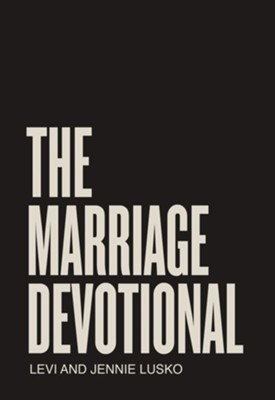 A successful marriage takes daily commitment. But what does that look like, and where should you start? Levi and Jennie Lusko share 52 power-packed devotions to help married couples reconnect, recommit, and grow in their faith all year long.
In this beautiful and uniquely designed devotional,?Levi and Jennie Lusko share what it takes to make a marriage flourish. Including personal stories of their life with five children, one of whom is in heaven, the Luskos discuss their connection with their church, society, and biblical truth, helping young couples grow closer to God and each other, one devotional at a time.
This devotional includes:
52 devotions—one for every week in the yearQuestions for the couple to answer and discussShort prayers for the husband and wife to pray over each otherChecklist of fun, thoughtful activities to do throughout the week
Perfect for newlyweds and even seasoned married couples, each of the 52 weekly entries includes relevant scripture or quotes, relatable stories, compelling application, and essential prayer. If you've been seeking a way to inspire and uplift your marriage, this devotional journey will be the encouragement your marriage needs.