Loving God, Loving Others: 52 Devotions to Create Connections That Last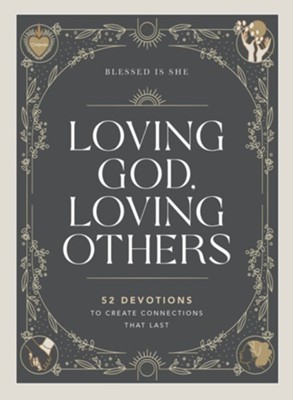 ---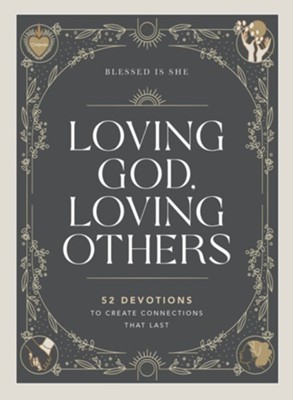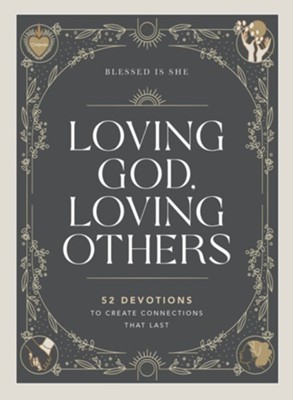 ISBN:

1400230284, 9781400230280

Page count:

208

Published:

2022-11-15

Format:

Hardcover

Publisher:

Thomas Nelson

Language:
Your longing for meaningful connection is a good and holy desire. God made us to love one another, and we love because He first loved us. In Loving God, Loving Others, the ladies of the Catholic community Blessed is She pour their hearts onto the page to invite you into a deeper relationship with the One who loves you in order that you may pour out His love into every relationship in your life and create connections that last.
Over the course of 52 weeks, you're invited to reflect on six rungs of relationships in your life: your relationship with God, yourself, your family of origin, your family or loved ones today, your friendships, and your workplace. In each section, you'll uncover:
God's relentless pursuit of your heartEvidence of His promise to heal our hurtsHow to deepen your relationship with God through prayer and the sacramentsThe value of healthy boundariesThe joy of vulnerability in Christian relationshipsGod's plan to use community to edify our heartsThe importance of prioritizing different kinds of relationships
Six different women in the Blessed is She community share more about their personal stories to inspire you to find health and healing in your own relationships.
Each devotional entry includes:
A Scripture referenceA devotion written by one of six Blessed is She authorsPrompts for reflectionDesigned full-color pages with original art
By the end of the 52 weeks, you will come away with greater clarity and self-knowledge of the One who loves you and how His love fills you with the compassion, self-control, and kindness you need for every other relationship in your life.
In these pages, may the lonely find comfort. May the tired find rest. May the betrayed find healing. And may the healed ones heal others. We were made to do this life with God and with one another, so come with the hopefulness of forming connections that matter, connections that last.