The Long Road Home, A Place Called Home Series #3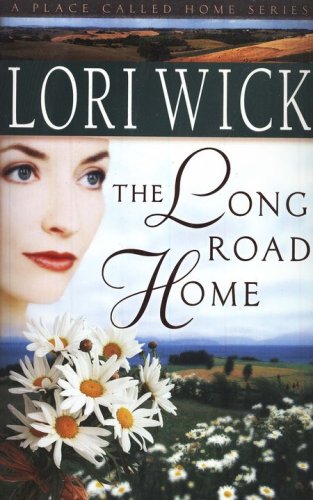 ---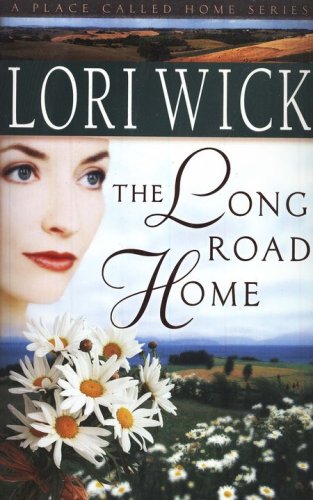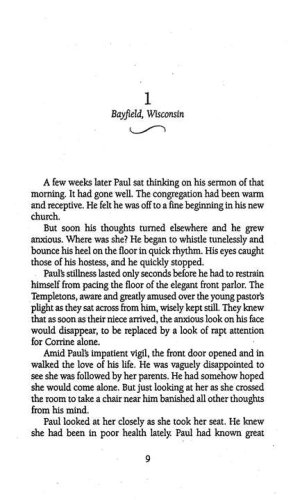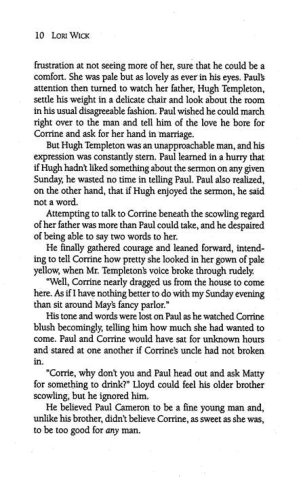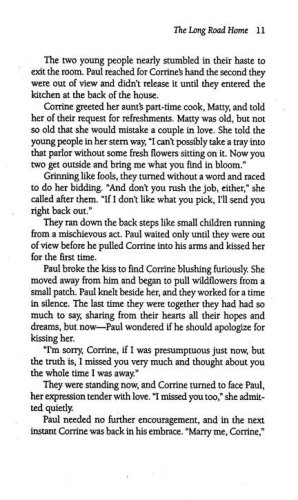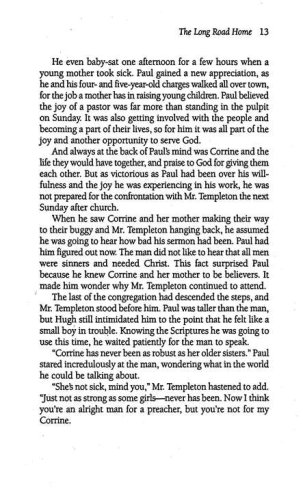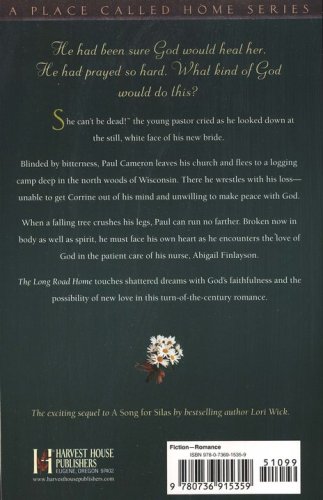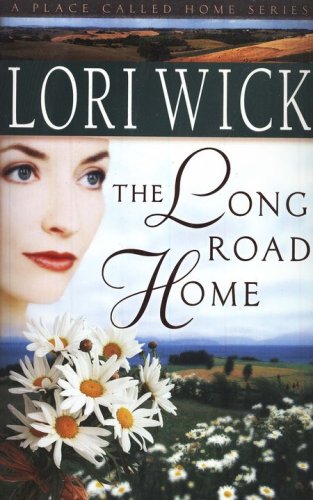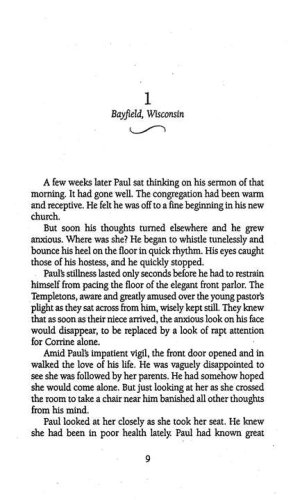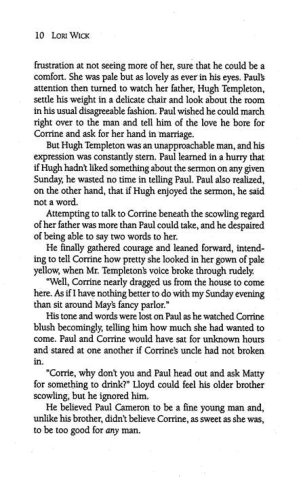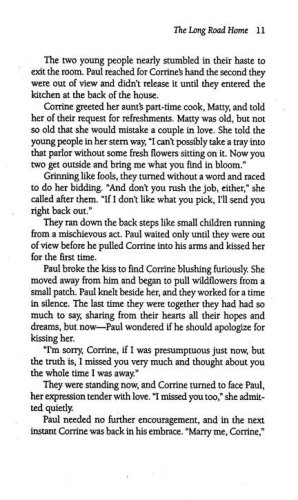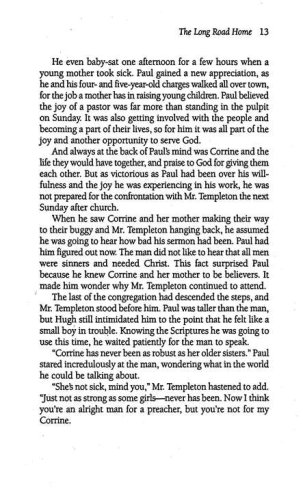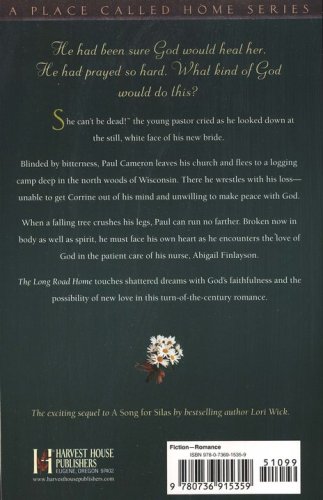 ISBN:

0736915354, 9780736915359

Page count:

192

Published:

2012-11-15

Format:

Paperback

Publisher:

Harvest House Publishers

Language:
 "She can't be dead!" the young pastor cried as he looked down at the still, white face of his new bride. Blinded by bitterness, Paul Cameron leaves his church and flees to a logging camp deep in the north woods of Wisconsin. There he wrestles with his loss—unable to get Corrine out of his mind and unwilling to make peace with God.
When a falling tree crushes his legs, Paul can run no further. Broken now in body as well as spirit, he must face his own heart as he encounters the love of God in the patient care of his nurse, Abigail Finlayson.
The Long Road Home touches shattered dreams with God's faithfulness and the possibility of new love in this turn–of–the–century romance.