---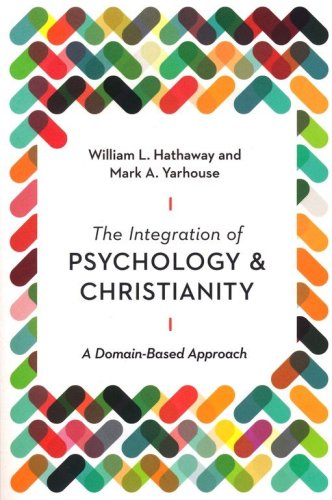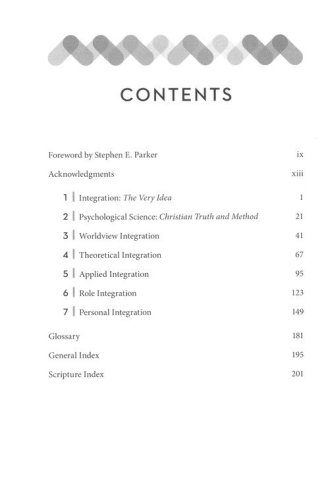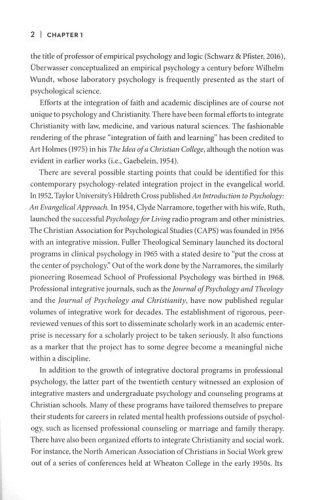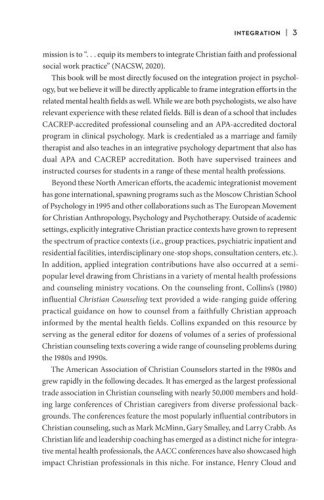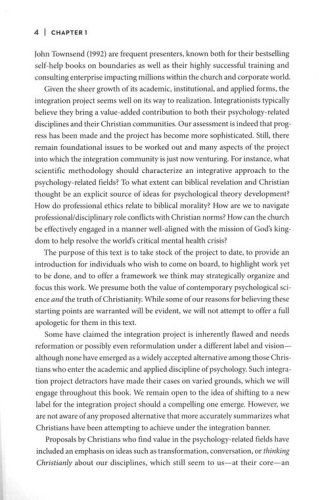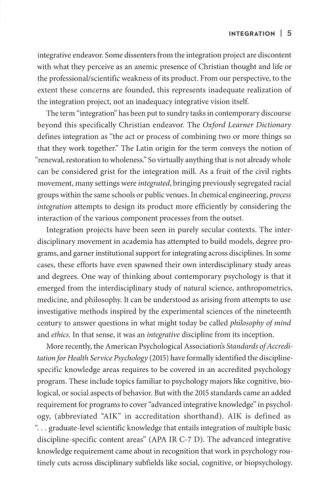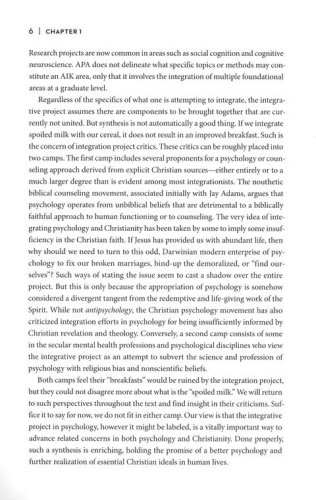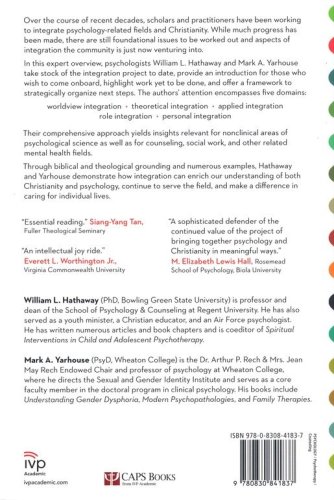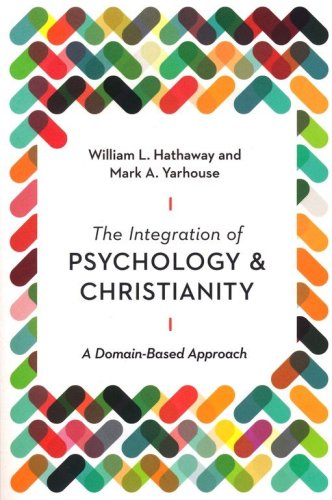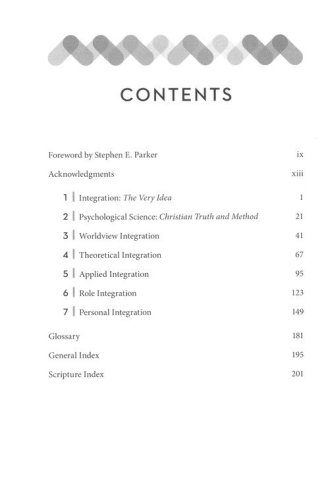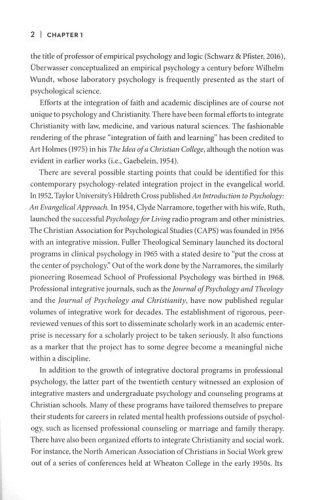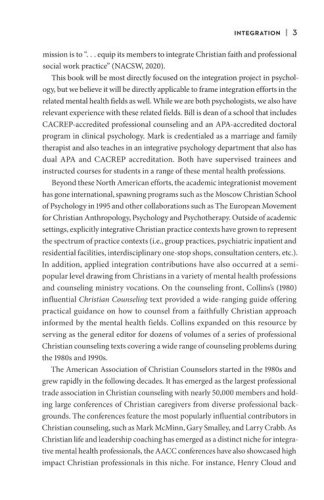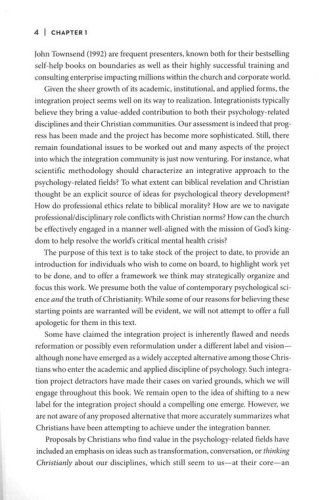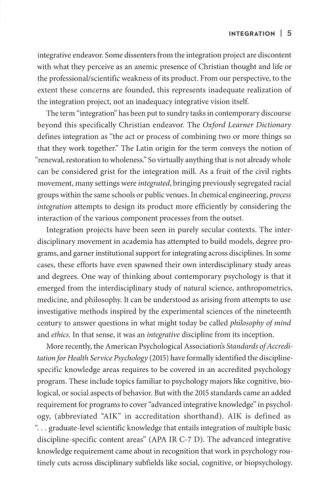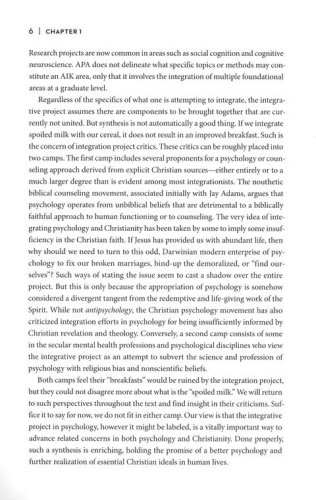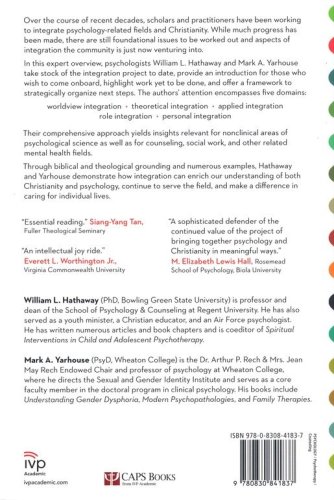 Over the course of recent decades, scholars and practitioners have been working to integrate contemporary psychology-related fields and Christianity. This project continues to move forward, evidenced in associations, publications, degree programs, and conferences around the world. While much progress has been made, there are still foundational issues to be worked out and aspects of integration the community is just now venturing into. In this expert overview, psychologists William L. Hathaway and Mark A. Yarhouse take stock of the integration project to date, provide an introduction for those who wish to come on board, highlight work yet to be done, and offer a framework to strategically organize next steps. The authors' attention encompasses five domains:
worldview integration theoretical integration applied integration role integration personal integration
Their comprehensive approach yields insights relevant for non-clinical areas of psychological science as well as for counseling, social work, and other related mental health fields. Done properly, integration enriches our understanding of both Christianity and psychology. Through biblical and theological grounding and numerous examples, Hathaway and Yarhouse demonstrate how synthesis can continue to serve the field and make a difference in caring for individual lives.