The God Who Sees Study Guide with DVD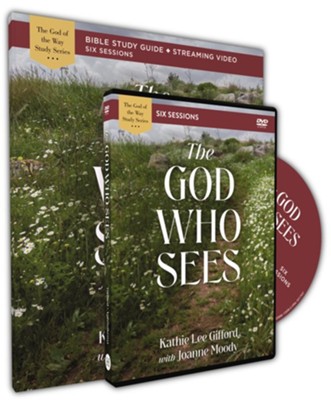 ---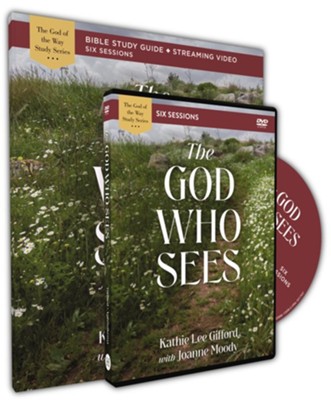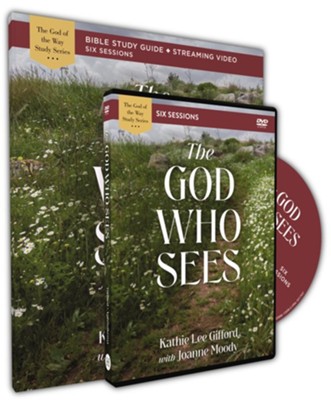 ISBN:

0310156831, 9780310156833

Page count:

0

Published:

2023-10-17

Format:

Other, N/A

Publisher:

Zondervan

Language:
God sees you in every situation in life.
In the Bible, we read that Hagar gave God the name El Roi, "the God who sees," when she recognized that the Lord had seen her in her plight. In our lives, we often wonder if God sees us when trials feel endless, or problems resurface, or once-defeated illnesses return again to impact us. These moments make us question if God sees us and if he truly cares.
In this six-session video Bible study, Kathie Lee Gifford and Joanne Moody delve into the lives of five people in the Bible who, like us, wondered if God saw them in their distress. Through the stories of Hagar, Ruth, Boaz, David, and Mary of Magdala, you will discover that even in the darkest times, God constantly watches over you. He has promised to never abandon you, and he empowers you to fulfill the purpose that he has for your life.
Each session includes clips from The Way oratorios, featuring Kathie Lee Gifford and other well-known personalities, that bring the story of Scripture to life with contemporary orchestral arrangements, powerful narration, and stunning visuals.
This study guide includes:
Individual access to six streaming video sessionsA guide to best practices for leading a groupVideo notes and a comprehensive structure for group discussion timePersonal study for deeper reflection between sessions
Sessions and video run times:
The Desert (24:00)Hagar (22:00)Ruth (22:00)Boaz (22:00)David (21:30)Mary of Magdala (22:00)
This study guide has everything you need for a full Bible study experience, including:
The study guide itself—with discussion and reflection questions, video notes, and a leader's guide.An individual access code to stream all video sessions online.And the physical DVD.
Streaming video access code included. Access code subject to expiration after 12/31/2028. Code may be redeemed only by the recipient of this package. Code may not be transferred or sold separately from this package. Internet connection required. Void where prohibited, taxed, or restricted by law. Additional offer details inside.