The Coffee Corner: An Amish Marketplace Novel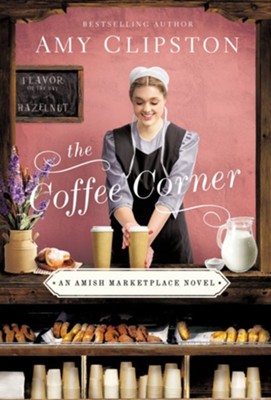 ---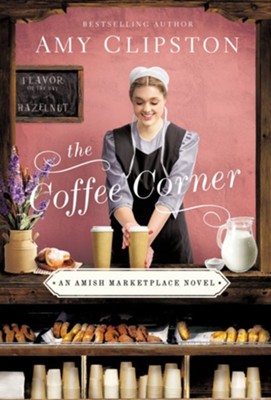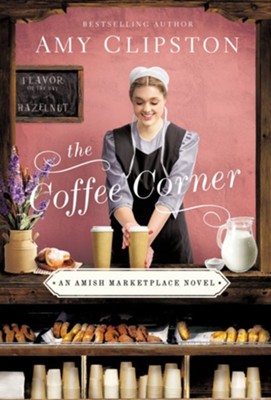 ISBN:

084071579X, 9780840715791

Page count:

368

Published:

2022-09-27

Format:

Paperback

Publisher:

Zondervan

Language:
Still single, Bethany worries that she'll never find the love that her cousins have. In this third installment of Amy Clipston's Amish Marketplace series, love begins to bloom between a coffee shop owner and a quiet carpenter.
Bethany Gingerich runs a busy and successful coffee and donut stand at the Amish market where her three cousins have booths of their own. Outgoing and friendly, Bethany is thrilled that her shop is always full as her regular customers (and her cousins!) enjoy picking up their morning treats. Even though her business is doing well, she can't help but feel something is missing in her life.
Reserved carpenter Micah Zook and his grandfather, Enos, visit Bethany every Saturday morning to purchase coffee and donuts before going to work at Enos's custom outdoor furniture shop. Although Bethany has a crush on quiet Micah, she fears that her bubbly personality irritates him. Micah, still grieving the loss of his fiancée, is just too shy to pursue Bethany . . . but he just can't stop visiting the shop every week to see her warm and cheerful smile.
When Micah and his grandfather don't show up one Saturday morning, Bethany begins to worry. And when she learns that tragedy has struck, she wonders how to help Micah in his time of need. He needs a friend now more than ever, and Bethany may be just the kind of friend that God has provided for him.
Sweet, inspirational Amish romanceFull-length novel (85,000 words)The third book in Amy Clipston's Amish Marketplace seriesBook 1: The Bake ShopBook 2: The Farm Stand  Book 3: The Coffee CornerBook 4: The Jam and Jelly NookIncludes discussion questions for book clubs