---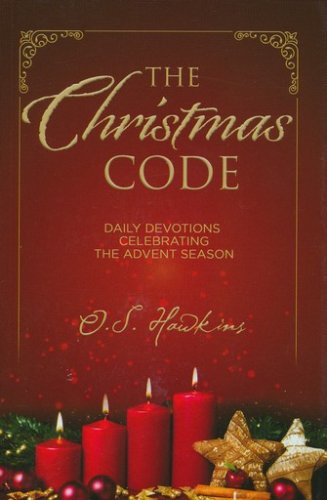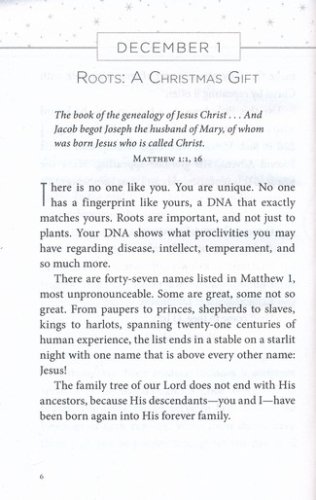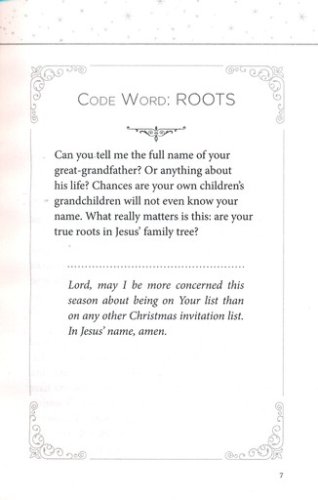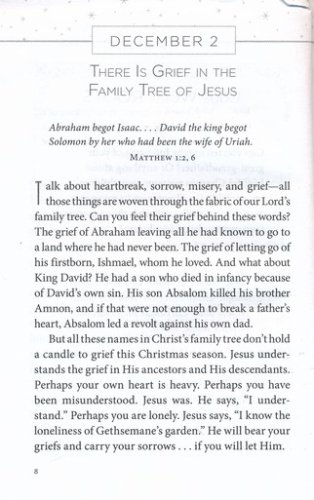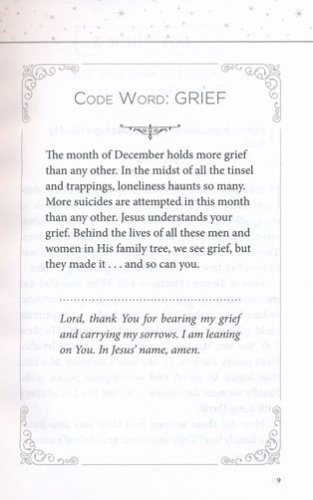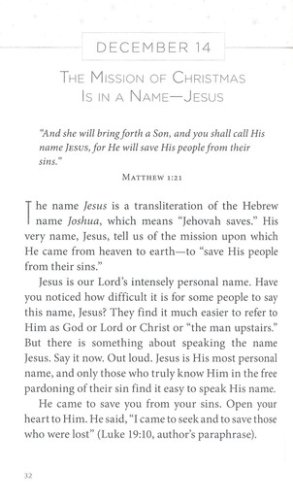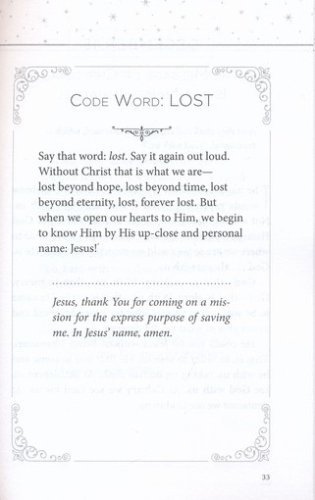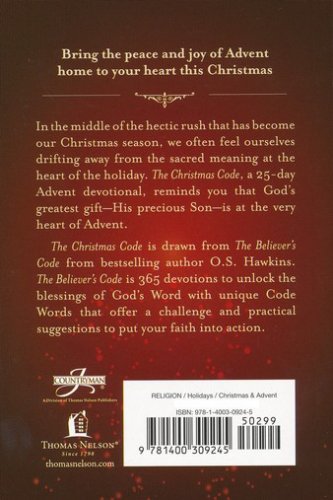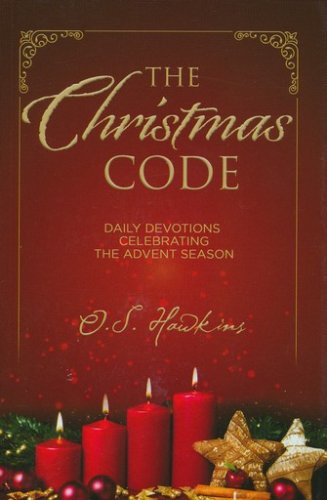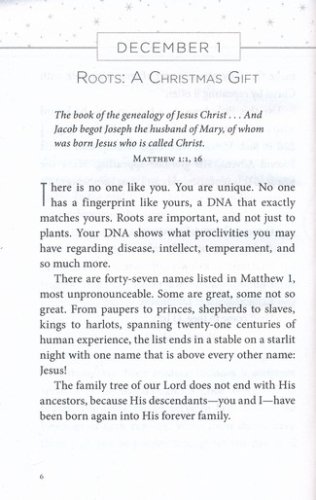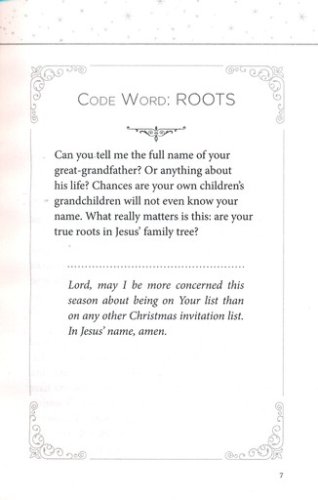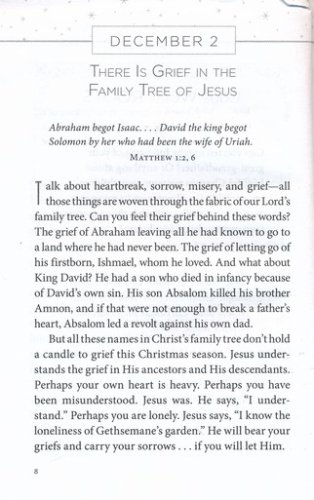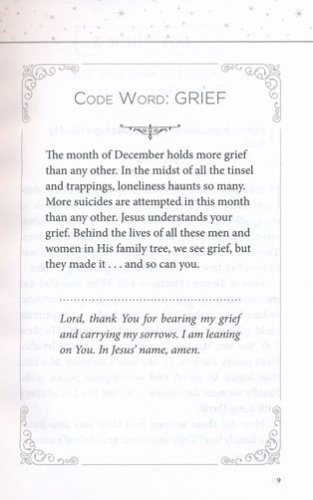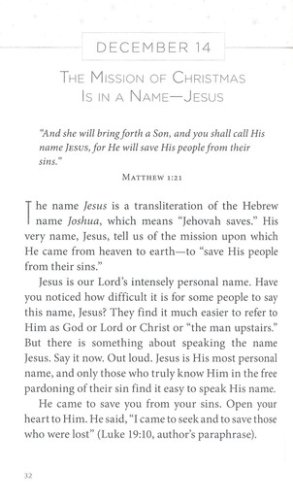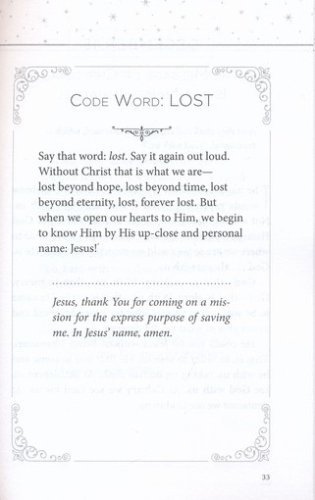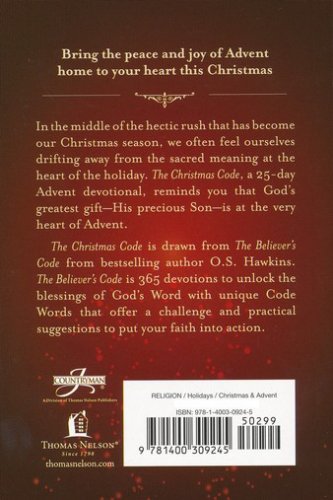 ISBN:

1400309247, 9781400309245

Page count:

64

Published:

2017-09-05

Format:

Paperback

Publisher:

Thomas Nelson

Language:

Author:

O.S. Hawkins
Grow close to the Lord this Advent season with 25 insightful and meaningful devotions from The Christmas Code by bestselling author O. S. Hawkins. Trace the birth of Jesus from its roots in the Old Testament to the ultimate gift of God: salvation. With a short devotion each day leading up to Christmas, this seasonal devotional is the perfect way to maintain a daily focus on the true meaning of Christmas.
Each day includes a:
passage of Scripturedevotional thoughtCode Wordprayer of reflection
The Christmas Code is an affordable devotional that can easily be gifted to bible study groups, worship teams, church gatherings, neighbors, or loved ones in celebration of Advent. The booklet fits easily into a purse, travel bag, or postal mailer.
Royalties from the book are donated to Mission: Dignity, a ministry that helps men and women who have faithfully served God's people for modest pay retire with well-deserved dignity, independence, and often the ability to continue serving.