Salvado del Exito (Saved from Success)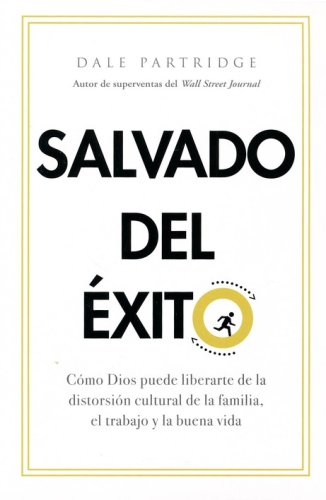 ---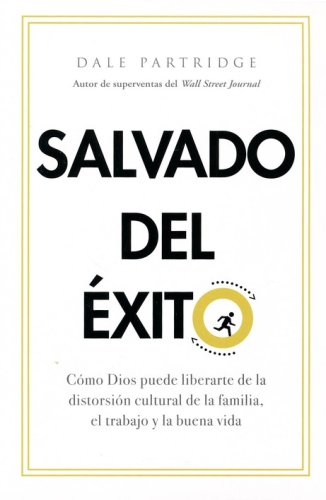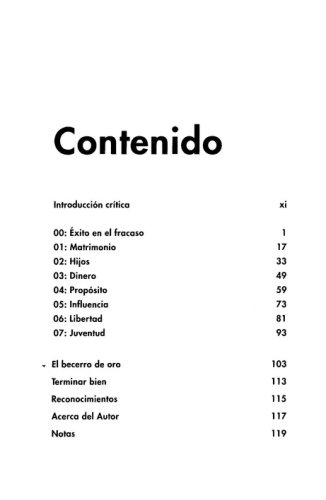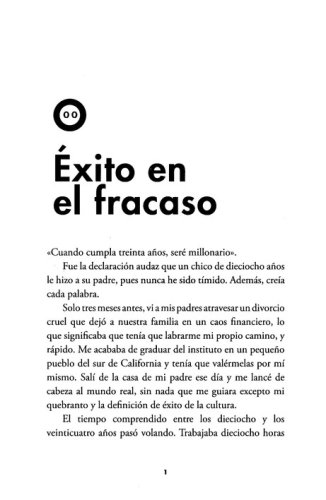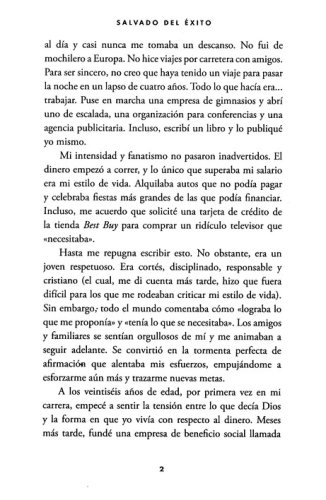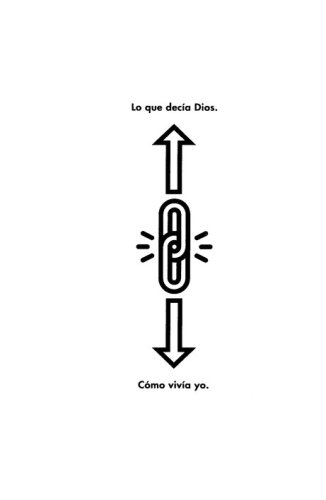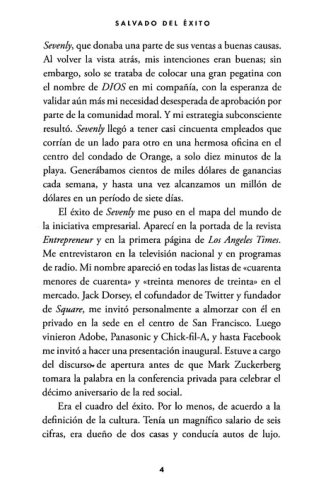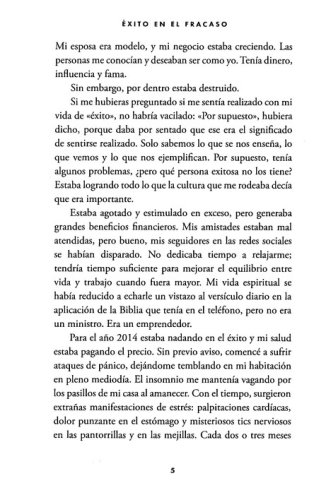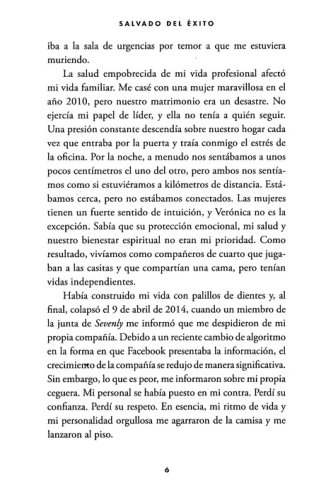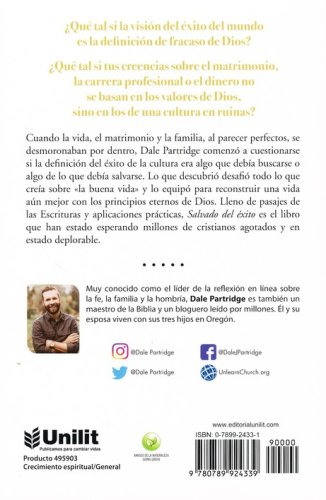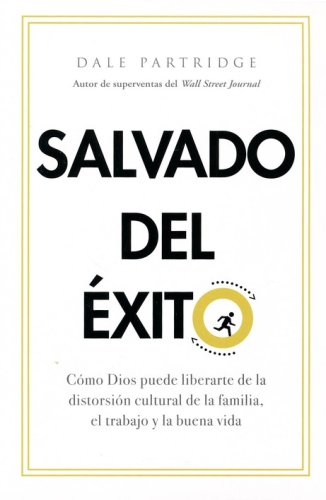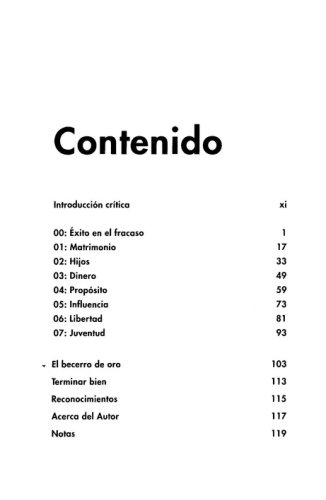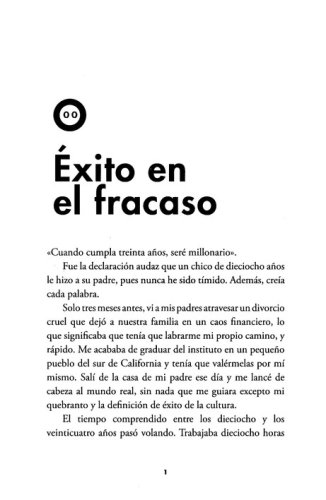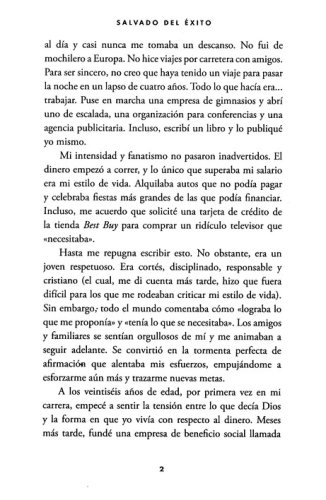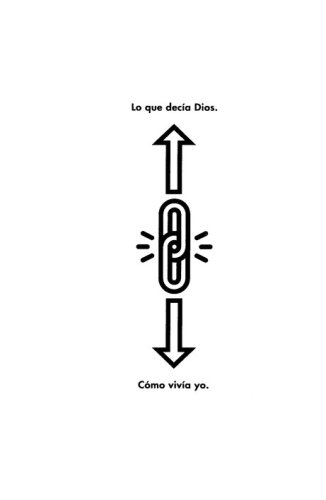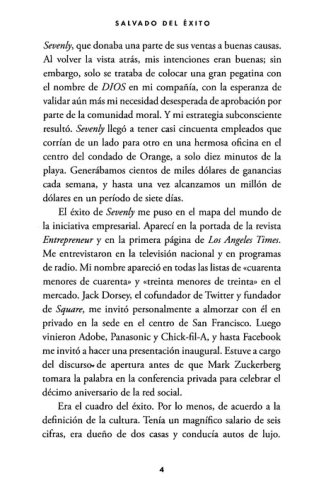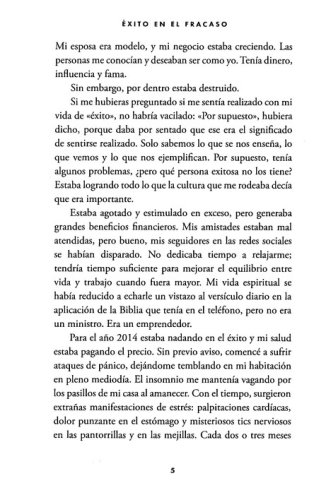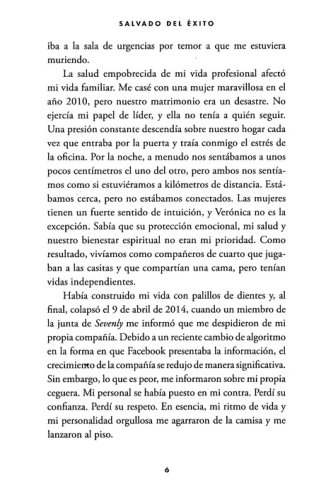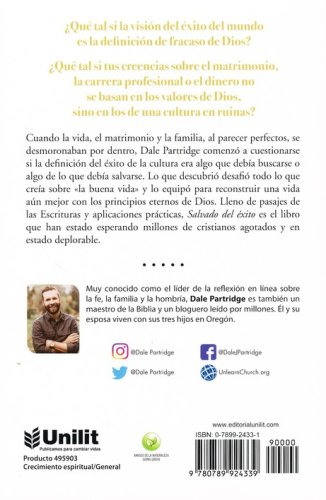 ISBN:

0789924331, 9780789924339

Page count:

144

Published:

2018

Format:

Paperback

Publisher:

Unilit

Language:
¿Qué tal si la visión del éxito del mundo es la definición del fracaso de Dios? ¿Qué tal si tus creencias sobre el matrimonio, la carrera profesional o el dinero no se basan en los valores de Dios, si no en los de la cultura en ruinas?
Cuando la vida, el matrimonio y la familia, al parecer perfectos, se desmoronaban por dentro, Dale Partridge comenzó a cuestionarse si la definición del éxito de la cultura era algo que debía buscarse o algo de lo que debía salvarse. Lo que descubrió desafió todo lo que creía sobre "la buena vida" y lo que equipó para reconstruir una vida aún mejor con los principios eternos de Dios. Lleno de pasajes de las Escrituras y aplicaciones prácticas, Salvado del éxito es el libro que han estado esperando millones de cristianos agotados y en estado deplorable.
What if the world's view of success is God's definition of failure? What if your beliefs about marriage, children, career, or money aren't based on god's values, but on those of a broken culture?
When Dale Partridge's outwardly perfect life, marriage, and family were crumbling on the inside, he began questioning if culture's definition of success was something to seek after or to be saved from. What he found challenged everything he believed about "the good life" and equipped him to rebuild an even better life based on God's timeless design. Filled with scripture and practical application, Saved from Success is the book millions of burned-out and bedraggled Christians have been waiting for.