Power Bible: Bible Stories to Impart Wisdom – Complete Set (10 Books)
Shin-Joong Kim
---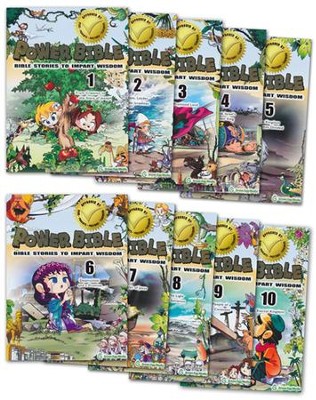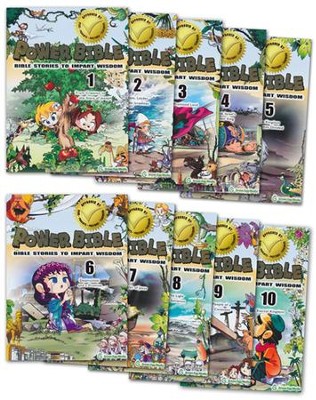 It's the most exciting story ever told, filled with exhilarating adventures, awe-inspiring stories of faith, and the greatest news you will ever receive. It's a love story so amazing that it leads to the ultimate act of personal sacrifice. It's the bestselling book of all time: the Bible.
The Power Bible is a ten volume series that presents the Bible in a comic book format which appeals to all ages. From Genesis to Revelation, the Power Bible tells the truths of God's Word in a fun-to-read format that kids will want to pick up again and again
Our team has fact checked and researched to make sure the Power Bible is faithful to the truths of the Bible, but it is not intended to be a substitute for the Bible. We encourage you to use this opportunity to engage your children and read the Bible together.
God is powerful and His word is equally powerful So, power up your child with the power of God's word with the Power Bible