---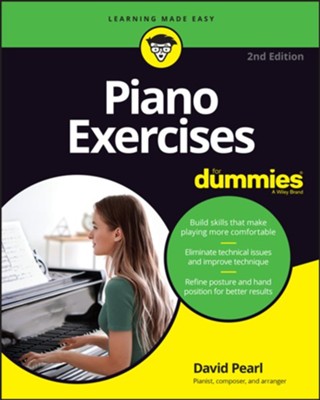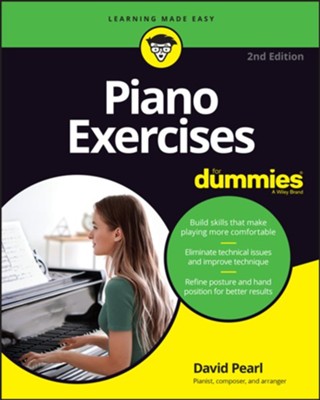 Practice, practice, practice to play like Chopin or the Piano Man
The piano will help you add a touch of fun to your life, impress your friends at parties, and even reduce stress. It even makes you better at math (really!). Piano Exercises For Dummies is at your service as you learn to make those 88 black and white keys sing. You'll get a quick overview of the basics before diving into practice routines and sample songs that you can use to improve your skill, whatever your level. This book gives you online access to audio files of the exercises along with digital access to the sheet music shared in the book. Learn from an experienced pianist, composer, and arranger, and start making beautiful music, the Dummies way!
Refresh your knowledge of the piano basics so you're poised and prepared to play the right way Play enjoyable practice exercises and songs designed to teach specific skills and techniques in all genres Go online to access all the audio files, anytime, anywhere Bring a little more joy into your life by stepping up your piano know-how
Piano Exercises For Dummies is for new and experienced pianists alike, and useful for improving your skill in any musical style.