---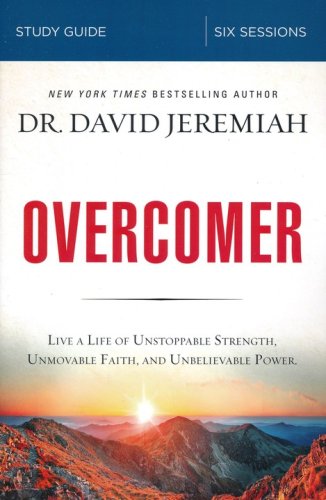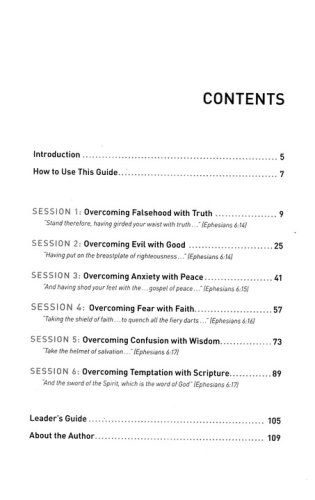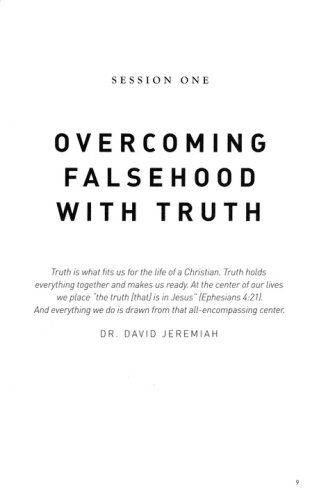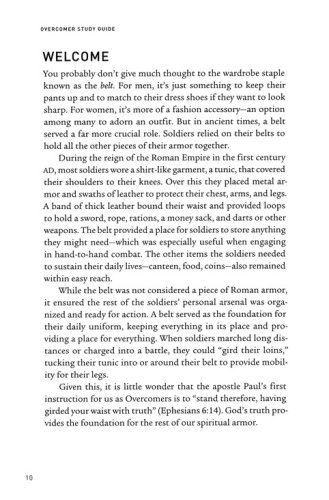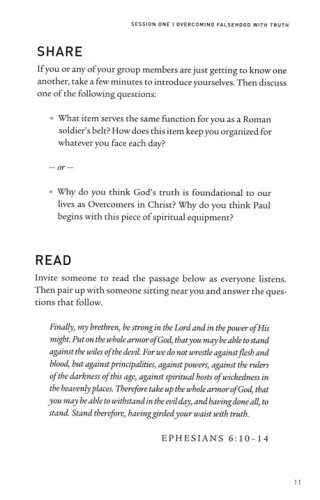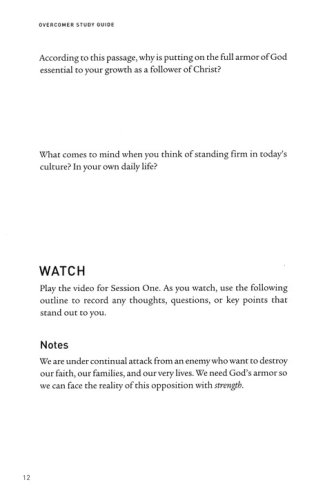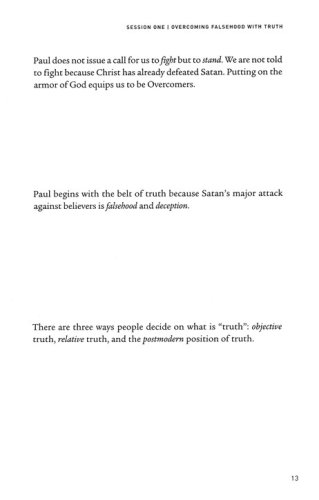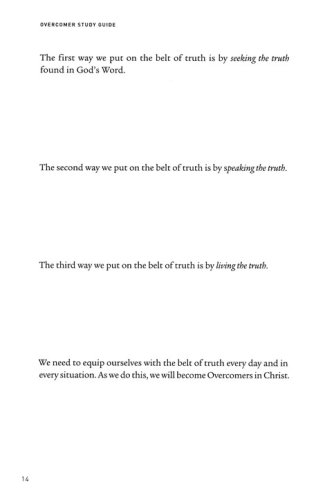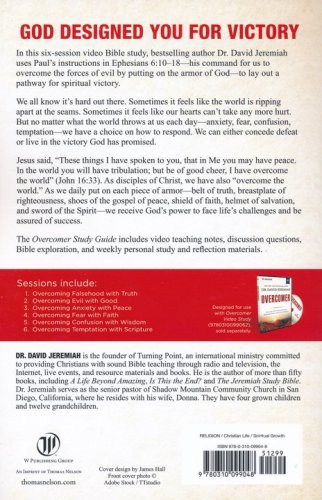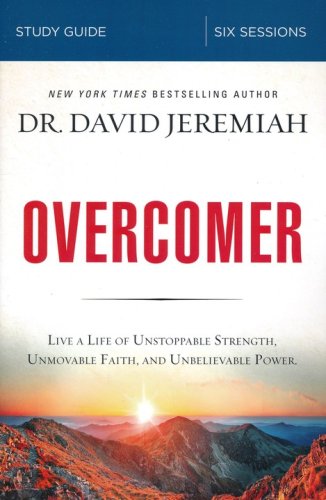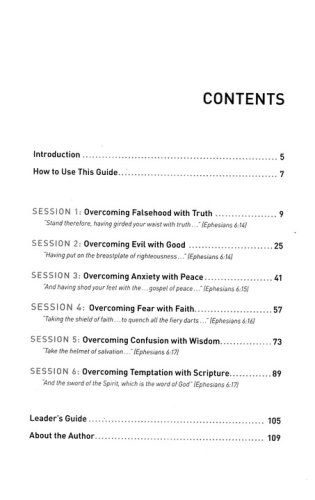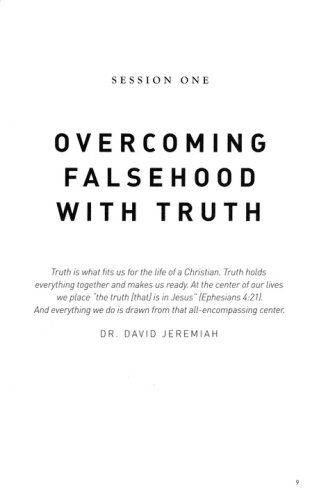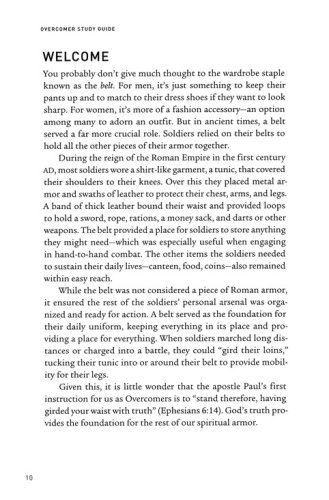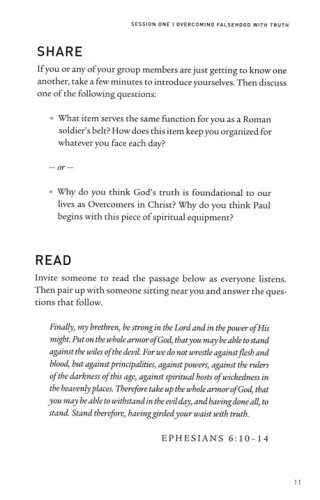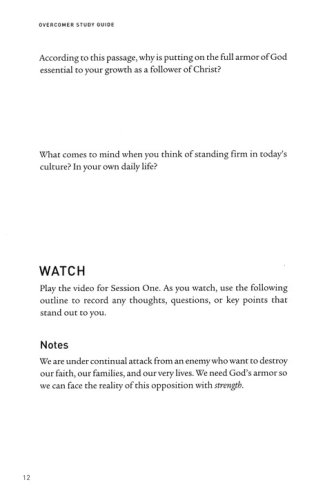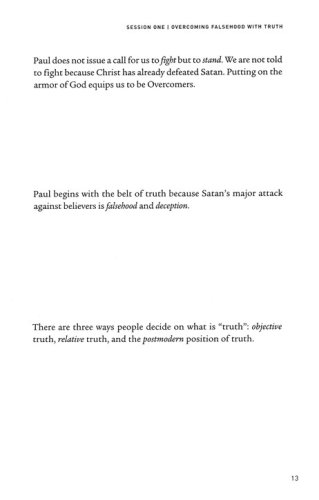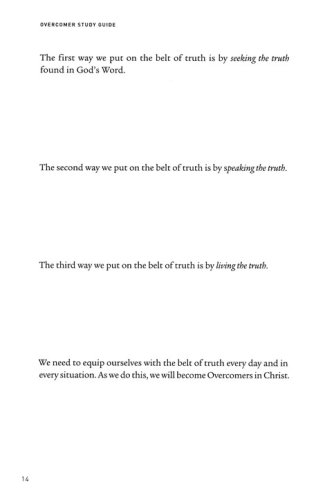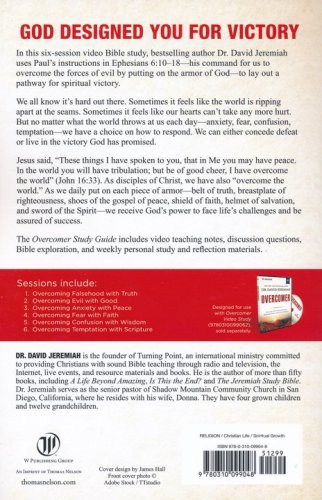 No matter what the world throws at us—anxiety, fear, confusion, temptation—we have a choice on how to respond.  
We can either concede defeat, or put on God's armor and overcome.  
We all know it's hard out there. Sometimes it feels like the world is ripping apart at the seams. And yet the Bible promises we were created to be overcomers, conquering the greatest obstacles in our lives. 
In Overcomer, beloved teacher Dr. David Jeremiah offers his insights on one of the most quoted but least understood passages of the Bible: the apostle Paul's admonition to the Ephesians to take up the whole armor of God (Ephesians 6:10-18). We are to daily put on each piece of armor: 
Belt of Truth  Breastplate of Righteousness  Shoes of the Gospel of Peace  Shield of Faith  Helmet of Salvation  Sword of the Spirit 
When we are armed with God's armor, we receive God's power to face life's challenges and be assured of success. With his signature depth, wisdom, and compassion, Dr. Jeremiah explores the powerful relevance of spiritual armor as a critical tool each day as we confront the specific challenges in our lives and of our time.  
Sessions include: 
Overcoming Falsehood with Truth  Overcoming Evil with Good  Overcoming Anxiety with Peace  Overcoming Fear with Faith  Overcoming Confusion with Wisdom  Overcoming Temptation with Scripture 
Designed for use with the Overcomer Video Study available on DVD or streaming video, sold separately.