NRSVue, Artisan Collection Bible, Leathersoft, Multi-color/Blue, Comfort Print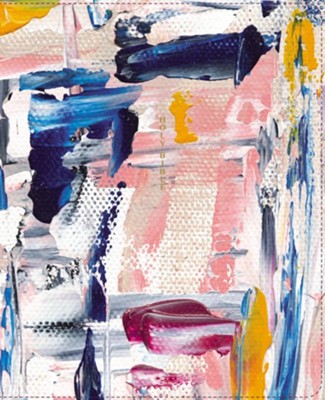 ---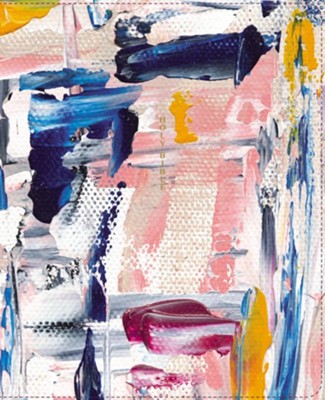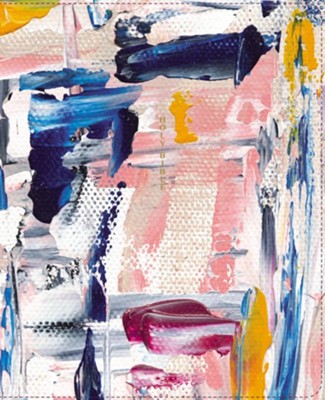 ISBN:

0310460557, 9780310460558

Page count:

1280

Published:

2022-09-27

Format:

Imitation Leather

Publisher:

Zondervan

Language:
A Stunning NRSVue Bible that Reflects the Beauty of Scripture and Faith
Exquisite from the inside out, the NRSVue Artisan Collection Bible invites you to journal or draw alongside Scripture while delighting in the beauty of the cover, which features a unique expressionist art piece by painter Leslie Vann. The carefully composed interior features the exclusive Zondervan NRSVue Comfort Print® typeface in a double-column typesetting, allowing you to carry this Bible wherever you go.
Skillfully crafted for the New Revised Standard Version, Updated Edition (NRSVue) text, Zondervan's exclusive Comfort Print® typeface provides a smooth reading experience that complements the foremost Bible translation vetted by Protestant, Catholic, Orthodox, Evangelical, and Jewish scholars. Continuing the legacy of the NRSV, the NRSVue aims to faithfully serve the church in personal spiritual formation, in the liturgy, and in the academy. With revisions based on new textual evidence, historical insights, and linguistic precision, this updated edition delivers a translation of Scripture based on meticulous care for accuracy and readability.
Features:
The full text of the New Revised Standard Version, Updated Edition (66-book Protestant canon), vetted by an ecumenical pool of Christian academics and renowned for its beautiful balance of scholarship and readabilityStunning cover and interior designLined, wide margins for journaling, notes, and artTwo satin ribbon markersExclusive Zondervan NRSVue Comfort Print typeface
About the Artist:
Leslie Kehl Vann is an abstract expressionist painter whose compositions explore the mysterious relationship between spontaneity and structure as well as the inherent significance of the creative process itself. She draws inspiration from the study of God's Word and the peace of soul it provides. Her paintings seek to visually interpret this journey through a method she likes to call "painting by the Spirit," where the overflow of her dependent, Spirit-filled heart comes through the expression of her surrendered hands with the intention of truly blessing those who view her work. She and her husband, Adrian, live in Georgia with their three fur babies.