---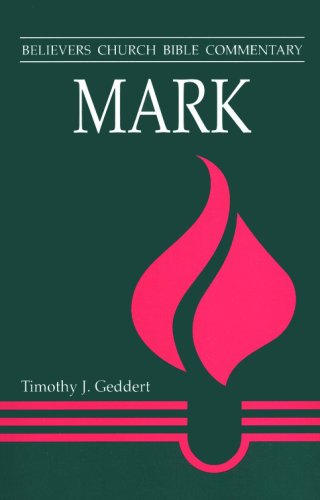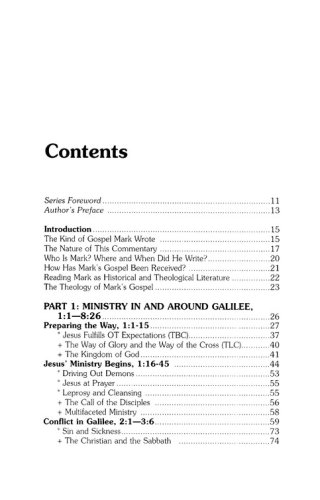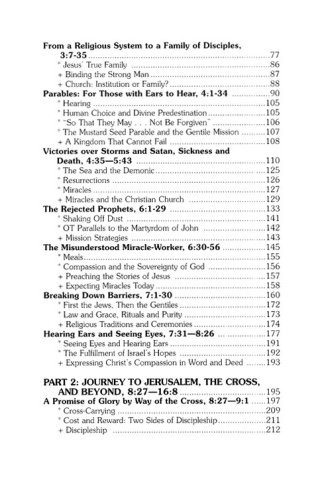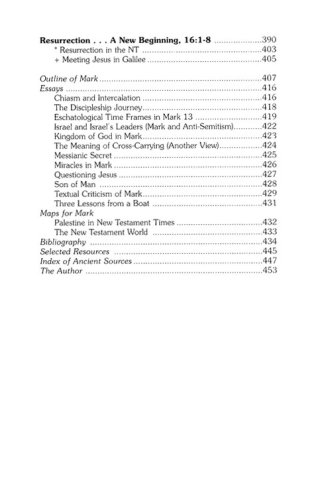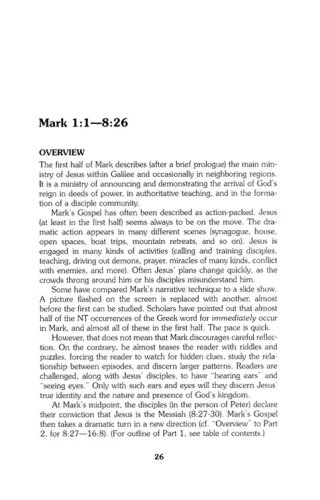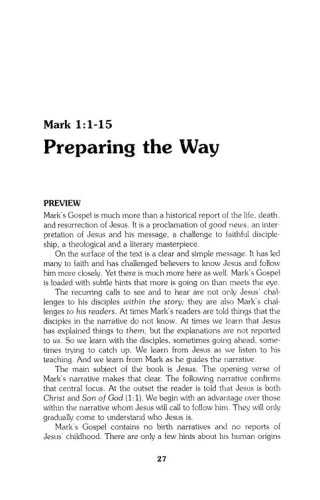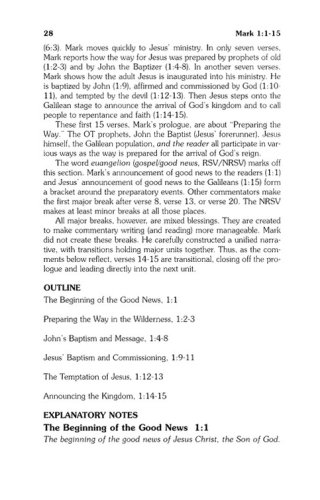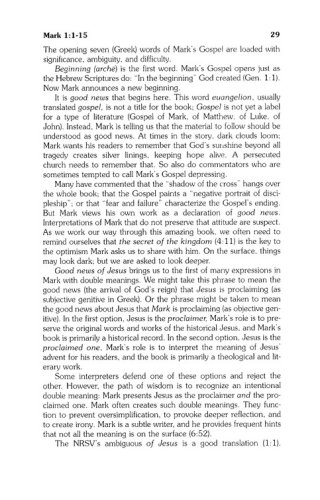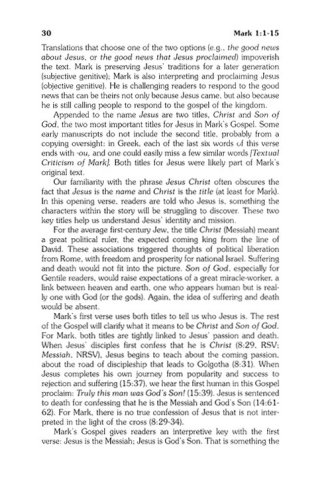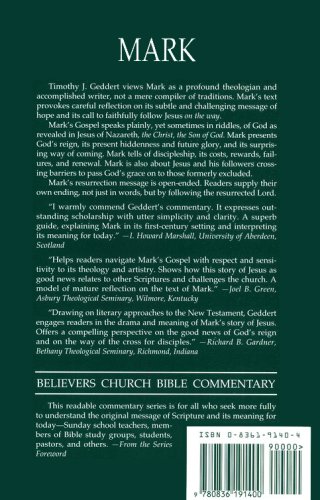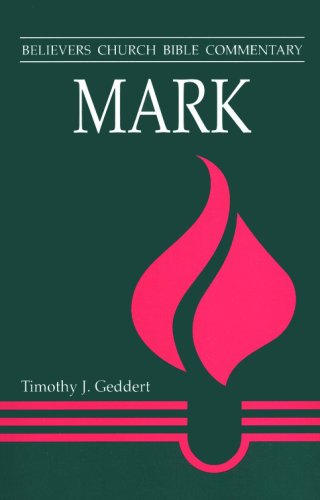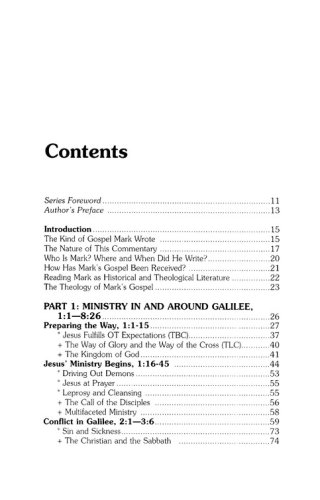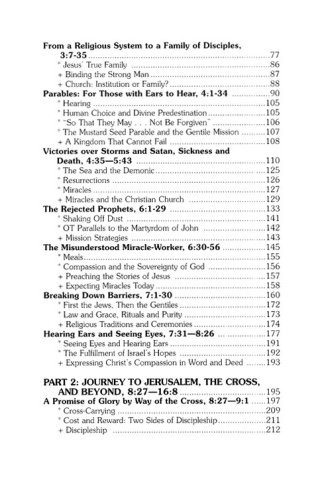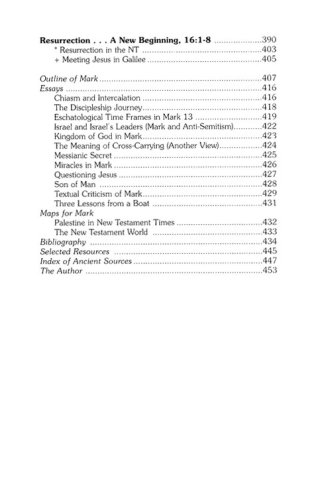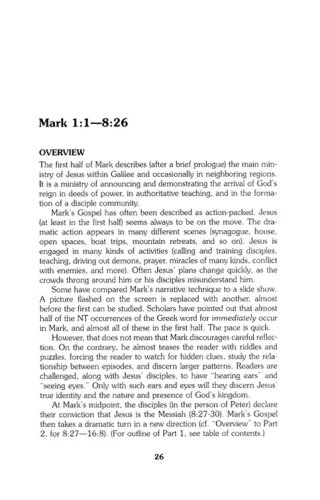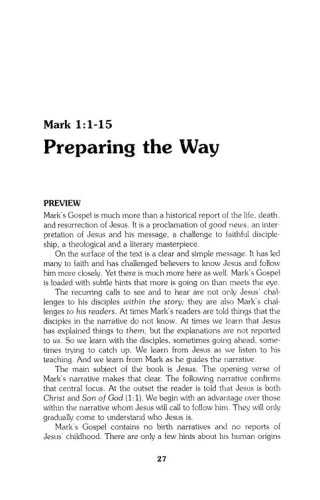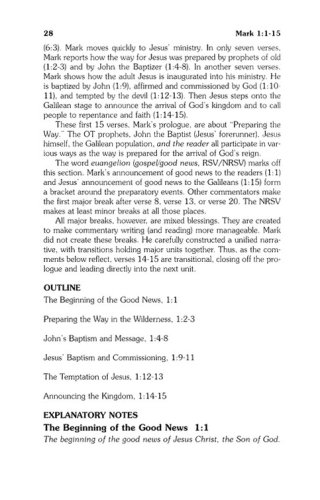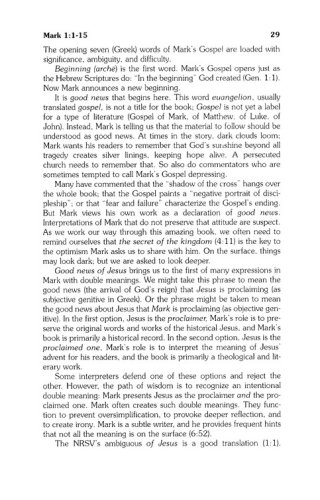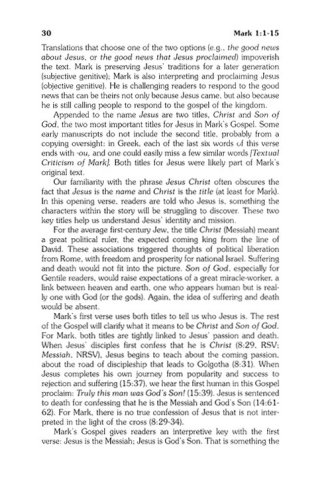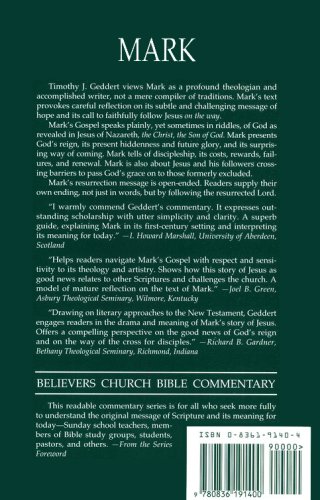 ISBN:

0836191404, 9780836191400

Page count:

456

Published:

2001-01-23

Format:

Paperback

Publisher:

Herald Press

Language:

Author:

Timothy J Geddert
Timothy J. Geddert views Mark as a profound theologian and accomplished writer. not a mere compiler of traditions. Mark's text provokes careful reflection on its subtle and challenging message of hope and its call to follow Jesus on the way.
Mark's Gospel, with some riddles and puzzles, speaks of God as revealed in Jesus of Nazareth. This Jesus is the Christ, the Son of God. Mark is about God's reign, its present hiddenness and future glory, its surprising way of coming, and its challenge.
This Gospel is about discipleship, its costs and rewards, its failures, and its renewal. Mark is also about grace, and the way Jesus and his followers cross religious and social barriers to pass grace on to those who have been excluded from it.
Mark's resurrection message is open-ende: readers supply their own ending, not just in words, but by following the resurrected Lord.
This book presents essays expanding on themes useful for teaching, preaching, and Bible study; bibliographies; charts; two maps; and an index of ancient sources. "Believers church" refers to churches in the Anabaptist heritage of faith. Mark is the 14th commentary to appear in the BCBC series, sponsored by six denominations: Brethren Church, Church of the Brethren, Brethren in Christ Church, General Conference Mennonite Church, Mennonite Brethren Church, and Mennonite Church.