La Armadura de Dios, Estudio Biblico (The Armor of God, Bible Study Book)
Priscilla Shirer
---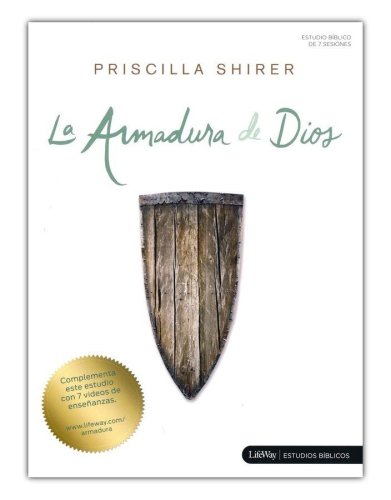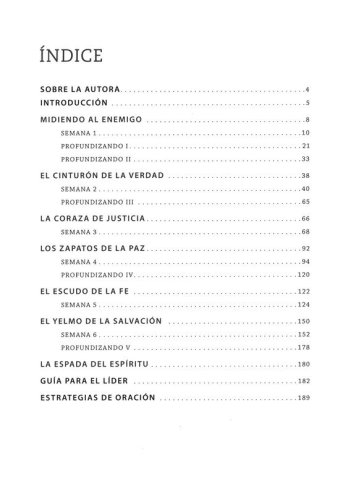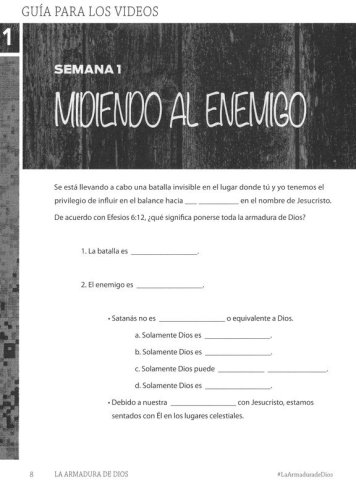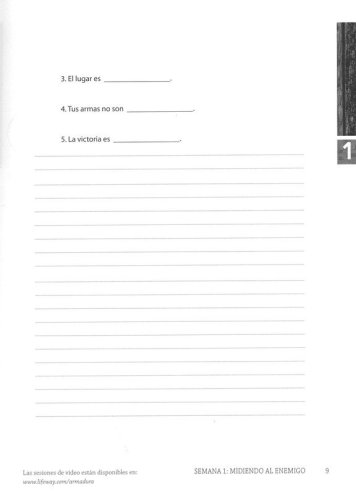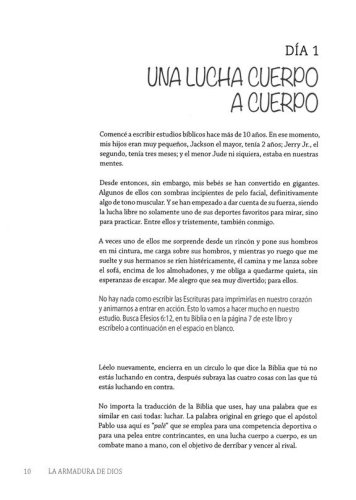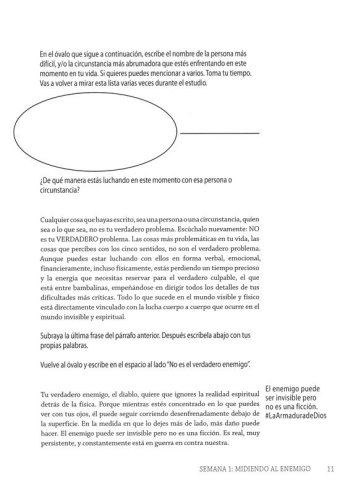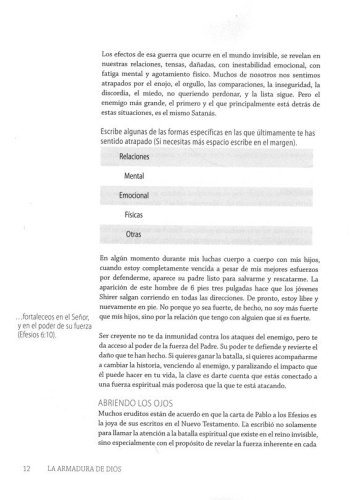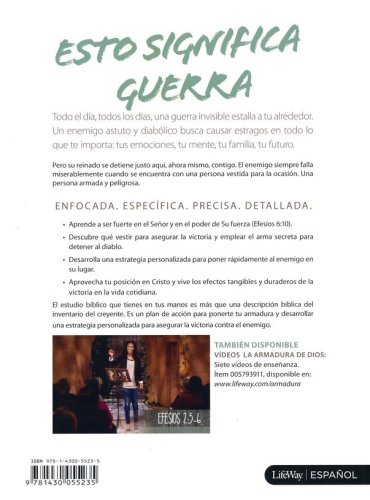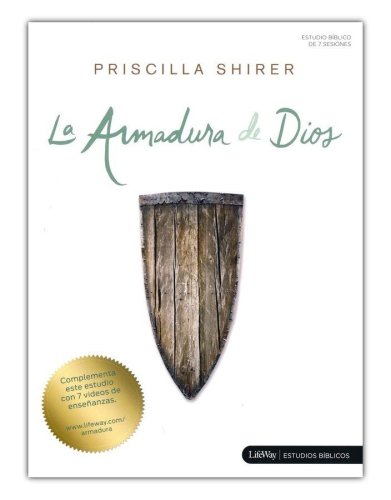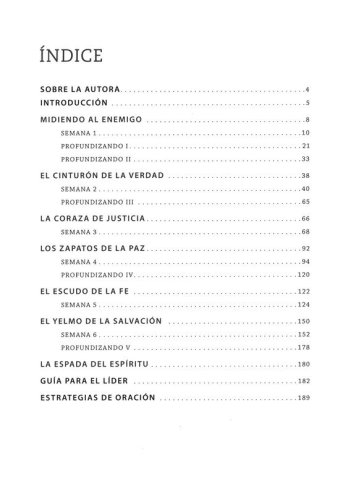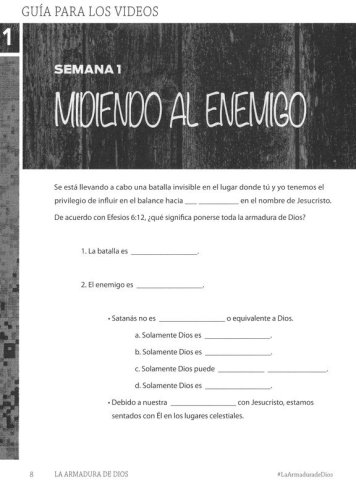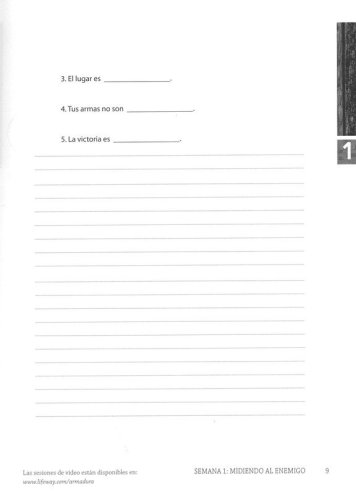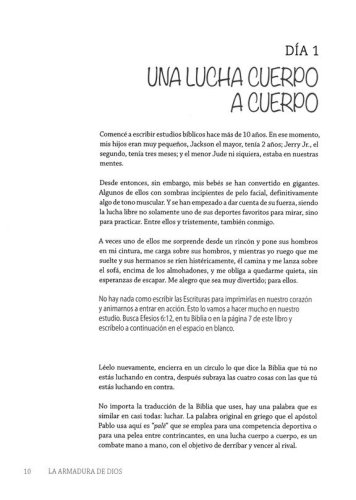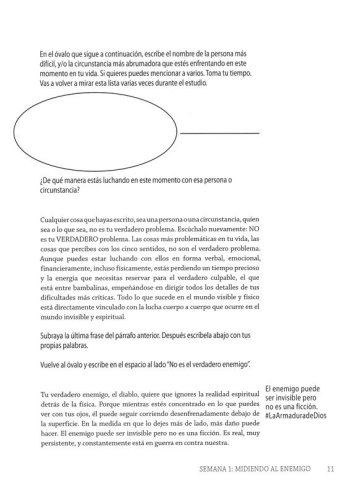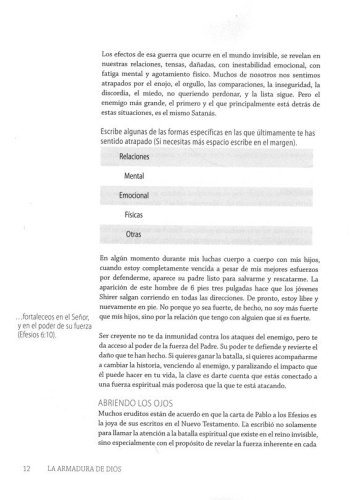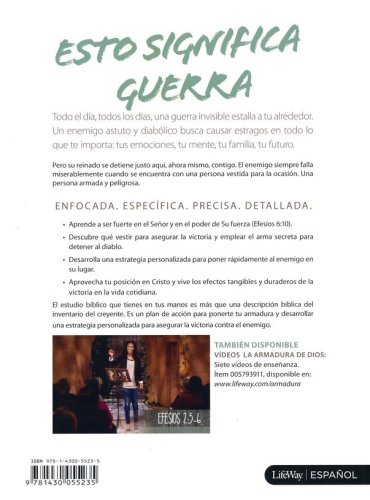 ISBN:

1430055235, 9781430055235

Page count:

192

Published:

2017-03-01

Format:

Paperback

Publisher:

Lifeway

Language:

Author:

Priscilla Shirer
Cada día, vives en una guerra espiritual invisible y muchas veces desconocida. Sin embargo, la sientes en cada aspecto de tu vida. Un enemigo maligno y devoto lucha por atacar todo lo que te interesa: tu corazón, mente, matrimonio, hijos, relaciones, perseverancia, sueños, y destino. La estrategia del enemigo es sorprenderte desprevenido y desarmado. Si estás cansado de sentirte intimidado, y que los ataques te agarren desprevenido, este estudio es para ti.
El enemigo siempre fracasa de manera miserable al encontrarse con creyentes bien equipados. La Armadura de Dios, más que una sencilla descripción bíblica del inventario de los creyentes, es un plan de acción para desarrollar una estrategia personalizada que asegurará la victoria (7 sesiones).
Puedes acompañar el estudio La Armadura de Dios con una serie de siete videos, donde la autora Priscilla Shirer, comparte valiosas y dinámicas enseñanzas e ilustraciones, que refuerzan el estudio y proveen de recursos extras para que la experiencia de vestirse de la armadura de Dios sea aún más enriquecedora.? (se vende separado)
Every day, you live in an invisible and often unknown spiritual war. However, you feel it in every aspect of your life. A malignant and devoted enemy struggles to attack everything that interests you: your heart, mind, marriage, children, relationships, perseverance, dreams, and destiny. The strategy of the enemy is to surprise you, unprepared and disarmed. If you are tired of feeling intimidated, and that attacks seize you unawares, this study is for you.
The enemy always fails miserably to meet well-equipped believers. The Armor of God, more than a simple biblical description of the inventory of believers, is an action plan to develop a personalized strategy that will ensure victory (7 sessions).
You can accompany the study The Armor of God with a series of seven videos, where the author Priscilla Shirer, shares valuable and dynamic teachings and illustrations, which reinforce the study and provide extra resources so that the experience of dressing in the armor of God is even more enriching? (sold separately)