---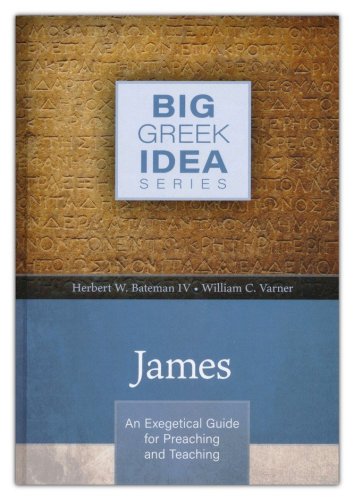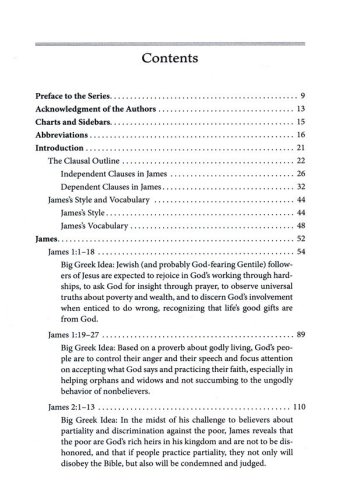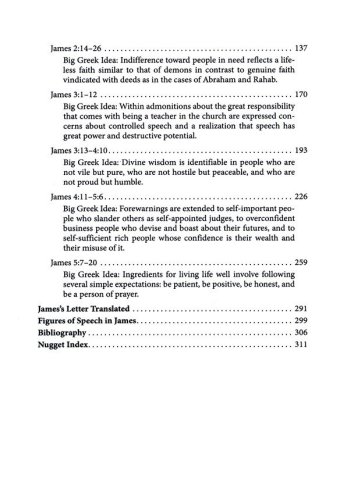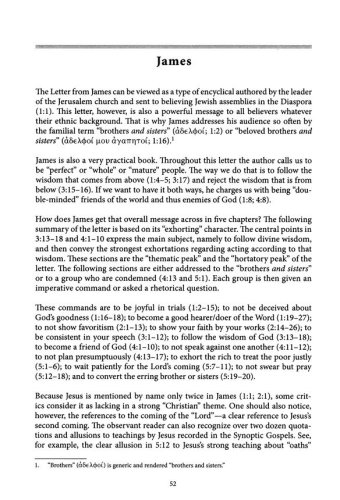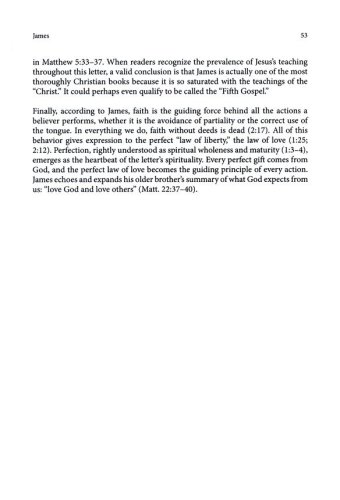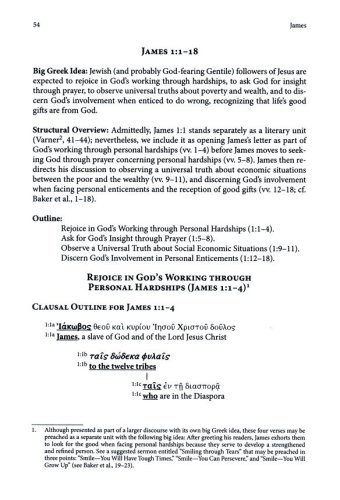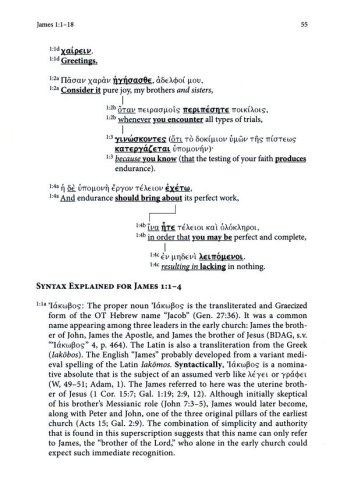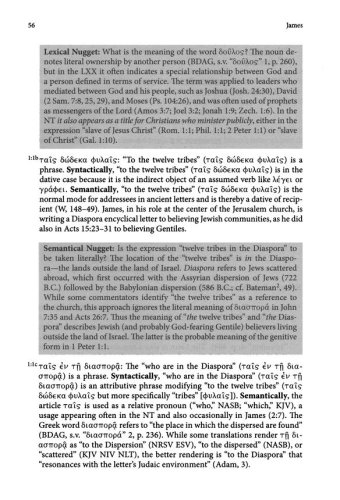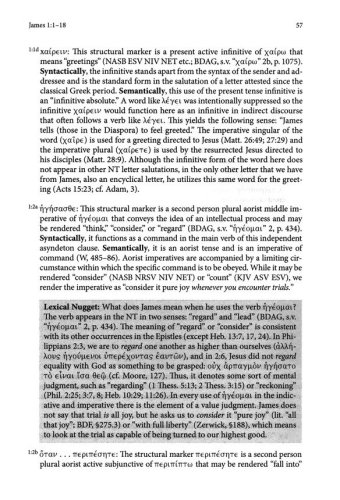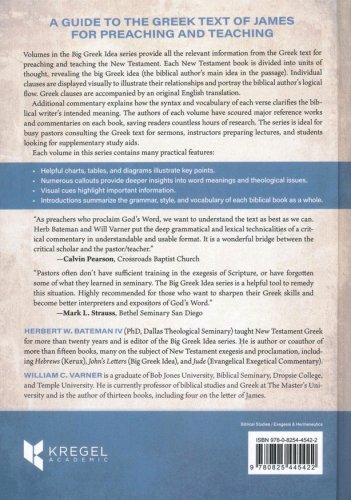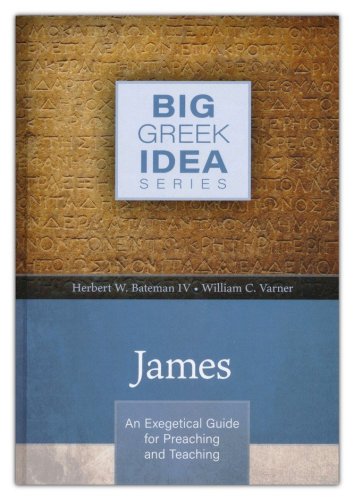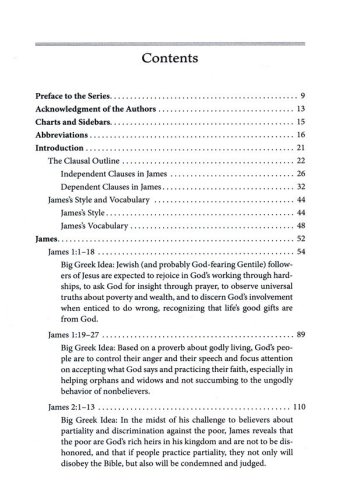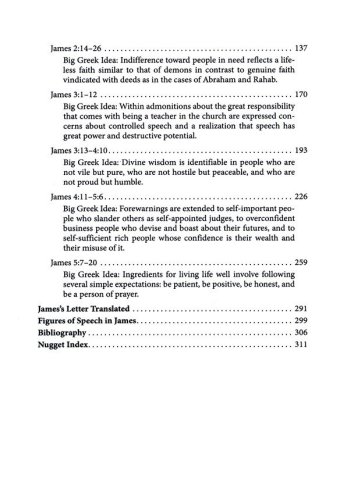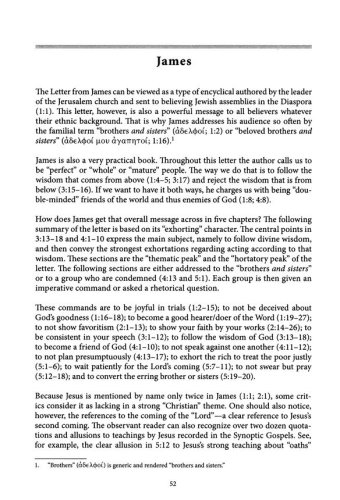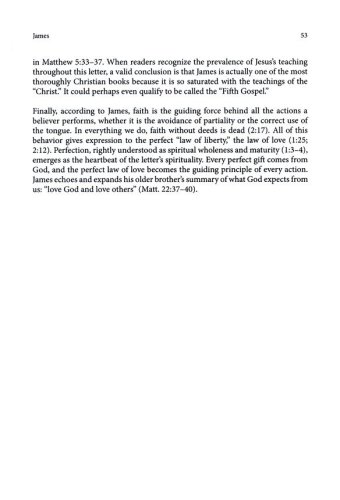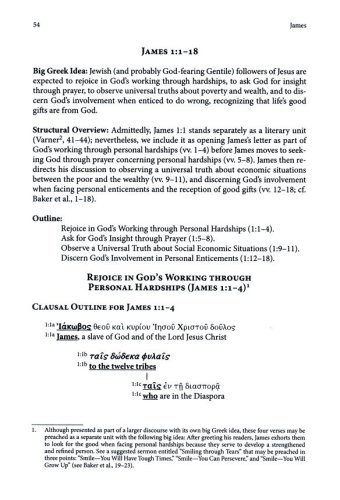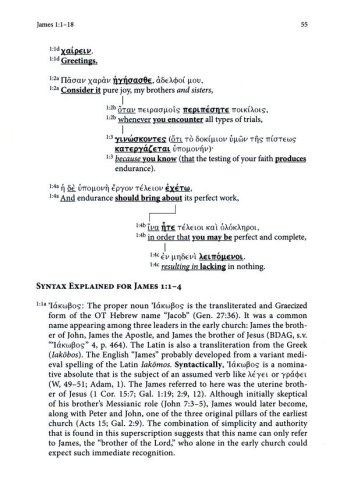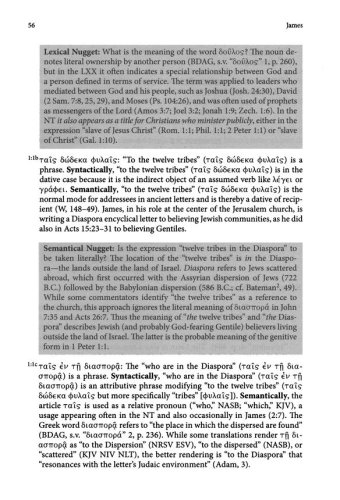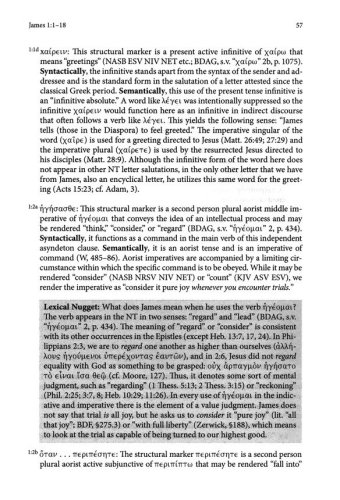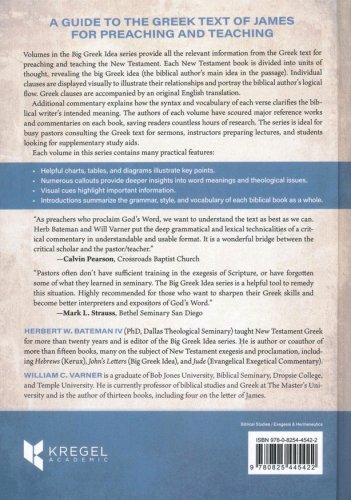 ISBN:

0825445426, 9780825445422

Page count:

336

Published:

2022-02-22

Format:

Hardcover

Publisher:

Kregel Academic

Language:
To read the Greek text of James is to face a rugged style and brief phrasing that match the fervency of the letter's meaning. The book of James powerfully exhorts the earliest Christian believers to faithful living. Biblical Greek experts Herbert W. Bateman IV and William C. Varner lay out the linguistic and grammatical features unique to James-such as his specialized vocabulary and prolific use of imperatives-to show how the book's many strong statements connect to one another in this masterwork on living according to the teachings of Jesus.
Kregel Academic's Big Greek Idea series provides all the relevant information from the Greek text for preaching and teaching the New Testament. Each New Testament book is divided into units of thought, revealing a big Greek idea (the author's main idea in the passage), and individual clauses are displayed visually to illustrate their relationships, portraying the biblical author's logical flow. Greek clauses are accompanied by an original English translation.
Additional commentary explains how the syntax and vocabulary of each verse clarifies the biblical writer's intended meaning. The authors of each volume have scoured major reference works and commentaries on each book, saving readers countless hours of research. The series is ideal for busy pastors consulting the Greek text for sermons, instructors preparing lectures, and students looking for supplementary study aids.