---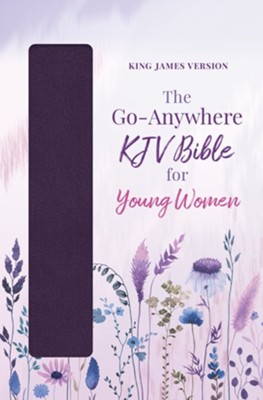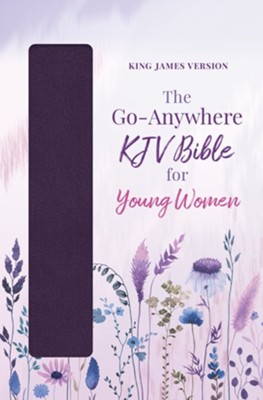 The Go-Anywhere KJV Bible for Young Women
 
You'll love this leatherlike, thin line King James Bible, perfect for personal reading or gift giving. Featuring the words of Christ in red and a ribbon marker, it's a beautiful Bible for any purpose.
 
Special features:Headings throughout the KJV text assist you in following the larger Bible storyHelps sections in the back providesa dictionary/concordanceyearly Bible reading planthumbnails for all 66 booksa time line of important Bible eventslists of key propheciespromises, sayings of Jesusand moreIt's all presented in a gorgeous, convenient package that fits nicely into purse, backpack, or glove compartment.