---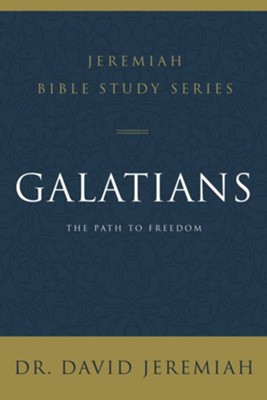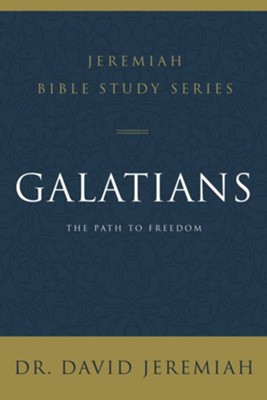 ISBN:

9780310091677, 9780310091677

Page count:

0

Published:

2019-12-17

Format:

DRM Protected ePub

Publisher:

Thomas Nelson

Language:

Author:

Dr. David Jeremiah
God's grace cannot be earned.
If you were a former slave who had been granted freedom, why would you voluntarily submit to slavery again? This question lies at the heart of Paul's letter to the Galatians, who had been deceived into believing they had to practice the laws of the Old Testament to receive salvation. Paul is adamant that God's grace cannot be earned, regardless of how many commandments we try to obey. Only our faith in Jesus provides the way to eternal life. "Man is not justified by the works of the law but by faith in Jesus Christ . . . for by the works of the law no flesh shall be justified" (Galatians 2:16). This knowledge gives us freedom from the pressure of trying to be "good enough" for God.
The Jeremiah Bible Study Series captures Dr. David Jeremiah's forty-plus years of commitment to teaching the Word of God. In each study, he will help you understand what the Bible says, what it meant to the people at the time it was written, and what it means to you today. Along the way, you will gain insights into the text, identify key stories and themes, and be challenged to apply the truth you find to your life.