El Evangelio segun Pablo – eBook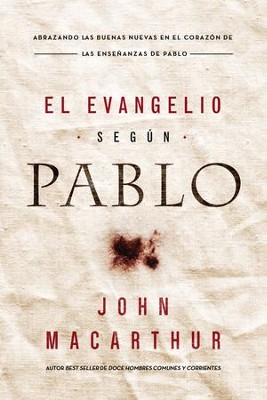 ---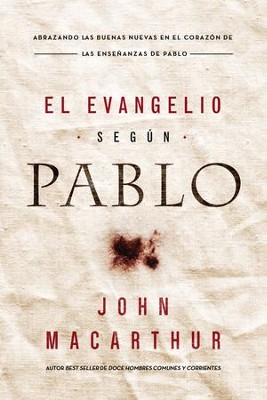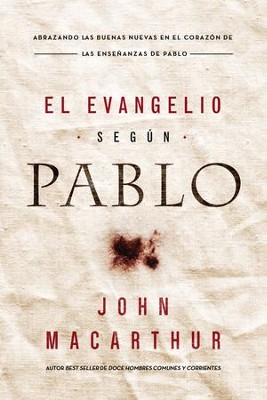 ISBN:

9780718086503, 9780718086503

Page count:

0

Published:

2017-04-04

Format:

DRM Protected ePub

Publisher:

Grupo Nelson

Language:
De la pluma de John MacArthur, notable expositor y maestro de Biblia, una exploración reveladora sobre lo que el apóstol Pablo pensaba realmente acerca de las Buenas Nuevas de Jesús.
El apóstol Pablo escribió una serie de pasajes breves centrados en sus cartas a la Iglesia primitiva, que resumen el mensaje del Evangelio en pocas palabras muy bien escogidas. Cada uno de estos textos clave tiene un énfasis único que destaca aspectos esenciales de las Buenas Nuevas. Los capítulos de este nuevo libro revelador examinan vitales textos de sus epístolas, versículo a versículo.
John MacArthur, anfitrión del popular ministerio Gracia a Vosotros, Presidente del The Master's College and Seminary y pastor en la Iglesia Comunitaria Grace, responde a las siguientes preguntas: ¿qué es el Evangelio? ¿Cuáles son los elementos esenciales de su mensaje? ¿Cómo podemos estar seguros de haberlo entendido correctamente?, y ¿cómo debemos los cristianos proclamar al mundo esas Buenas Nuevas?
Como siempre, las respuestas que John MacArthur presenta son claras, persuasivas, bien razonadas, fáciles de comprender y, sobre todo, totalmente bíblicas. Este libro está escrito en un estilo de fácil acceso para personas laicas, incluyendo aquellas con poco conocimiento acerca de la Biblia, al mismo tiempo tiene un gran valor para pastores veteranos y ministros con experiencia.