Curious George Votes, softcover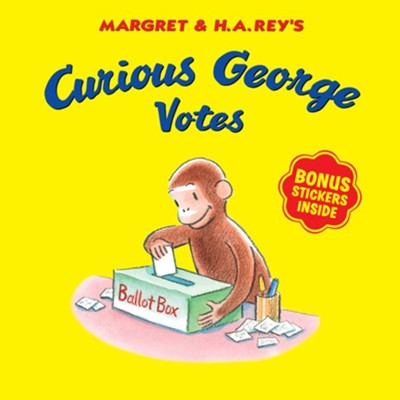 ---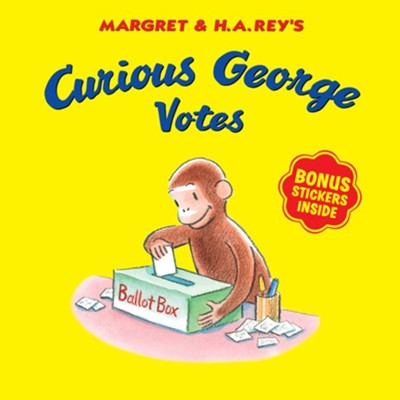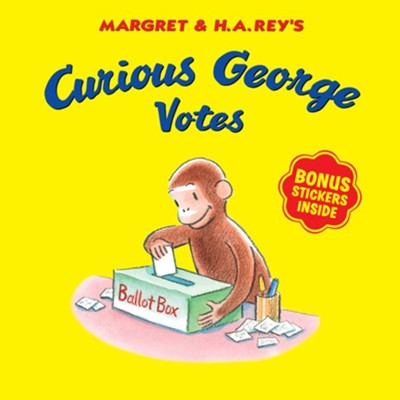 ISBN:

0358272637, 9780358272632

Page count:

24

Published:

2020-09-01

Format:

Paperback

Publisher:

HMH Books for Young Readers

Language:
It's election day at the elementary school, and Curious George gets to join in the vote on the new school mascot! 
It's election day, and Curious George is ready to cast his vote!
On election day at the elementary school, Curious George and his friend the Man with the Yellow Hat are visiting just in time to see the kids voting for their new school mascot. George can't resist getting in on the fun. He learns about the candidates, collects campaign stickers, and casts a lot of ballots. But what will happen when his hijinks start to get in the way of the vote? And who will win the big election?
The animated series Curious George is available to watch on Peacock, NBC Universal's streaming platform.