Creative Love: 10 Ways to Build a Fun and Lasting Love – eBook
Jeremy Roloff
---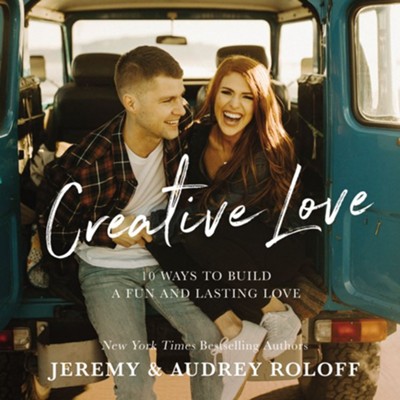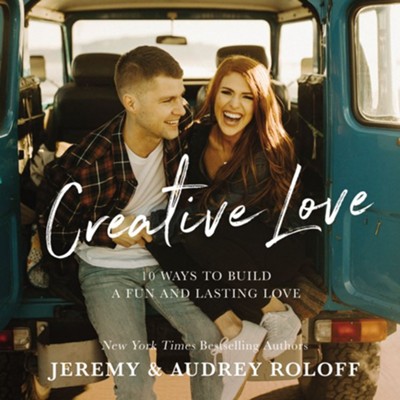 ISBN:

9780310451983, 9780310451983

Page count:

0

Published:

2021-01-05

Format:

DRM Protected ePub

Publisher:

Zondervan

Language:

Author:

Jeremy Roloff
An essential follow-up to their New York Times bestselling book, A Love Letter Life, Jeremy and Audrey Roloff introduce Creative Love, a timeless relationship book for couples that offers practical advice for creating a fun, fulfilling, and forever love story. You may know the Roloffs from the television show Little People, Big World, their Behind the Scenes podcast, or following their growing family online.
The Roloffs are passionate about encouraging healthy, life-giving relationships. They share relationship advice from a place of humility as they continually learn what it means to love one another creatively, intentionally, and faithfully, while pursuing a godly marriage. Focusing on dating and marriage through the lens of faith and creativity, Creative Love provides insights on the following topics:
Communicating in ways that grow your love Adventuring together in every seasonPreventing and resolving conflict in creative waysMaking traditions and commemorating meaningful moments Giving unique gifts that say, "I see you"Establishing values and dreaming togetherPursing God's design for love and marriageAnd more!
Whether you are beginning a new dating relationship, are recently engaged, or have been married for decades, Creative Love is inspiring for any stage of a romantic relationship. This book:
Shares the Roloffs' honest struggles, best relationship practices, and steps to making an unbreakable bondProvides a "Get Creative" challenge in each chapter to help you put the ideas into actionFeatures a beautiful, romantic design and stunning photography, including some never-seen-before photos from the Roloffs' personal collectionIncludes conversation starters and idea lists for going on dates, giving gifts, and celebrating special momentsHas a presentation page to make gift-giving easyIs a perfect gift for yourself–or your boyfriend, girlfriend, or spouse–for Valentine's Day, engagement parties, weddings, or anniversaries
Join the Roloffs as they share real-life stories that invite you into meaningful conversations, love-strengthening practices, and creative ways to live the love story you'd want read back to you one day!