Clueless in Galilee: A Fresh Take on the Gospels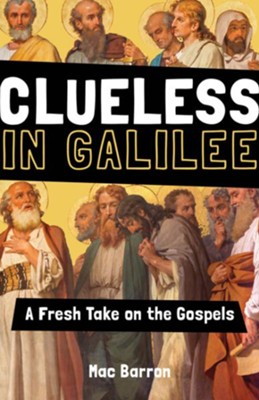 ---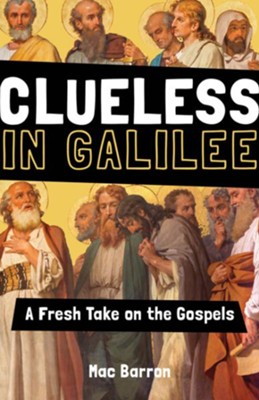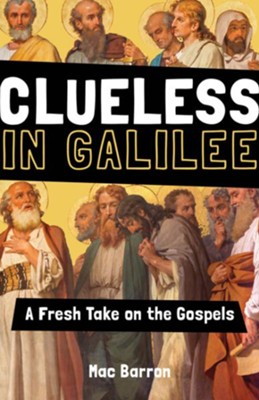 ISBN:

1681922347, 9781681922348

Page count:

112

Published:

2018-11-22

Format:

Paperback

Publisher:

Our Sunday Visitor, Inc.

Language:
Are you up for a crazy ride through Scripture? Do you want to be in on the jokes and the hidden treasures in many of the passages you thought you knew by heart? In Clueless in Galilee: A Fresh Take on the Gospels, author Mac Barron assures us that Jesus loves us, even though we're human. With its hilarious, sometimes irreverent, and always humble reflections, this book will make you laugh and help you look at the Bible — and yourself — in a whole new way.
READER ALERT:
Three things to know about this book before you buy it:
1. If you can't handle jokes about Jesus being cranky when he was hungry — turn back now.2. If you think that the disciples were perfect men — prepare to be disillusioned.3. If you think Jesus only has really smart and gifted people for friends — guess again.
ABOUT THE AUTHOR:
Mac Barron grew up in South Georgia, met his wife at church camp, and taught for twelve years before becoming a high school librarian. Along the way he and his wife became Catholic, and they host the award-winning podcast Catholic in a Small Town. Mac lives with his wife, four sons, and his golden retrever in a small town.
ENDORSEMENT:
"Funny and off-kilter in the best way, Mac Barron will help you look with fresh eyes at people in the Bible you thought you knew and discover that they were all too human."
—Bishop Robert Reed, The CatholicTV Network