---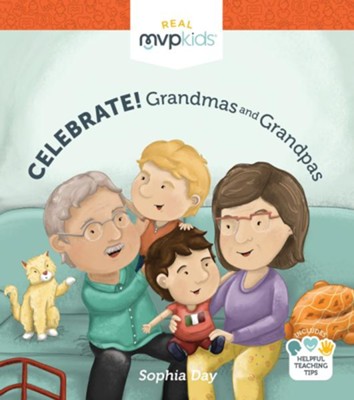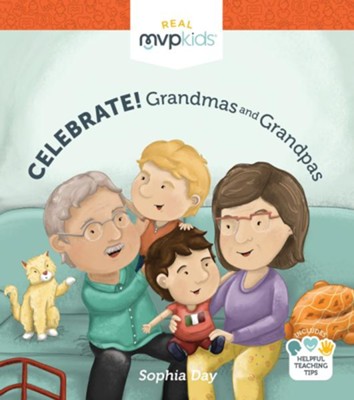 ISBN:

1640078635, 9781640078635

Page count:

25

Published:

2018-01-01

Format:

Hardcover

Publisher:

MVP Kids Media

Language:

Author:

Sophia Day
Celebrate! Grandmas and Grandpas
Whether they live near or far, grandparents share a special roleâ·¨in imparting legacy, culture, and wisdom. While making special memories, the MVP Kids learn proverbs of wisdom from various cultures and apply them to real-life situations. It is a fun way to learn from, enjoy, and respect your elders.
This diverse book features a range of families and diversity in positive ways. The MVP Kids span diverse cultures, ethnicities, religions, family situations, physical challenges, education, and professions. Some are the only child in their family; others have large families. Some are recent immigrants; others date back to the Pilgrims. The diversity allows children to see themselves in the pages of the book while also seeing positive interaction with others who are different.
About the Celebrate! Board book series
Celebrate everyday moments of growing up with MVP Kids board books, for children ages 0-6 years. Events range from celebrating holidays to family, daily routines and more. Young children follow the MVP Kids as they learn important life lessons. MVP Kids books focus on social, emotional, educational and physical needs as Sophia Day interacts with children through a combination of entertainment and memorable verse stimulated by inviting illustrations. Helpful Teaching Tips sections are included in each book to equip and guide you toward a deeper understanding of each subject. Join the MVP Kids and celebrate growing up!
About MVP Kids
Families with a diverse range of cultural and ethnic backgrounds drive the inspiration for child education and social emotional learning. MVP Kids enables real-world kids in addressing the challenges in their lives through story based character lessons where the kids interact at school, social situations and in their communities. MVP Kids board books enrich preschool readers; hardcovers and paperbacks focus on school-agers. Each MVP Kids book includes extensive coaching information for parents and educators guidance in promoting character education, including social and emotional learning.