Calm Your Anxious Mind: Daily Devotions to Manage Stress and Build Resilience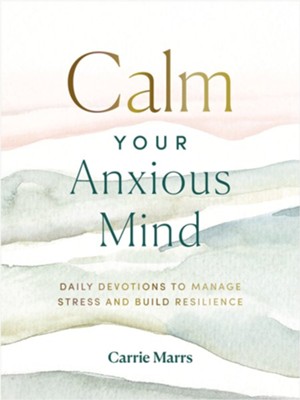 ---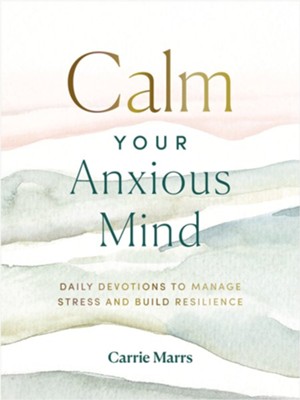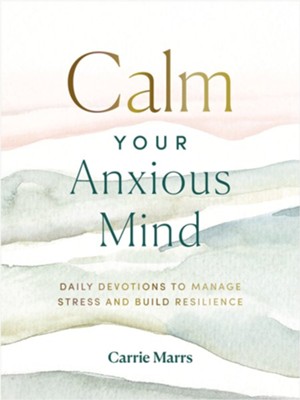 ISBN:

031045574X, 9780310455745

Page count:

400

Published:

2021-12-07

Format:

Hardcover

Publisher:

Zondervan

Language:
When left unchecked, our thoughts can spiral out of control. We try harder and worry more as we watch the headlines and fill our calendars. But only God can bring us the relief from anxiety that our souls long for. Even in difficult times, we can experience God's presence. Calm Your Anxious Mind offers daily invitations to embrace the peacefulness God gives us no matter our circumstances.
In Calm Your Anxious Mind, men and women will find:
inspiring and comforting Scripture versesquotations about giving and receiving God's peaceprayer prompts and thoughtful reflections on trusting Godpractical ideas for living beyond anxietyinsights into triggers for anxiety
With a topical table of contents, research-based strategies for easing an anxious mind, and continual reminders of God's love, this yearlong devotional will help you:
process and let go of anxiety about finances, politics, and illnesspractice mindfulness techniquesnurture body and soul with ideas you can implement immediatelystay connected with those you love
Calm. Quiet. Settled. No matter what is happening in your life or around you, you can receive a spiritual peace that is beyond understanding. Find daily comfort and inspiration in this timely devotional designed to ease the anxieties of your heart and mind.