---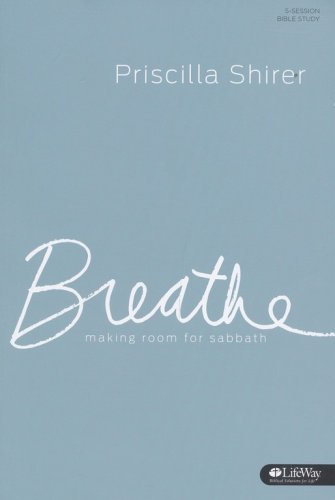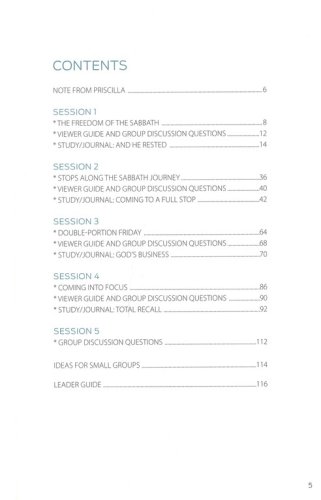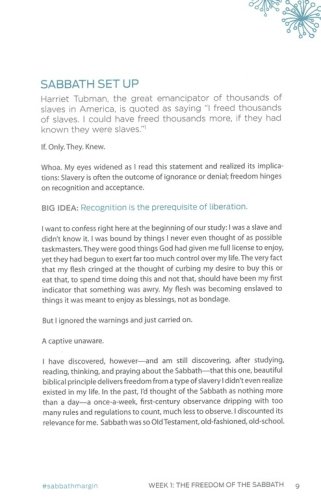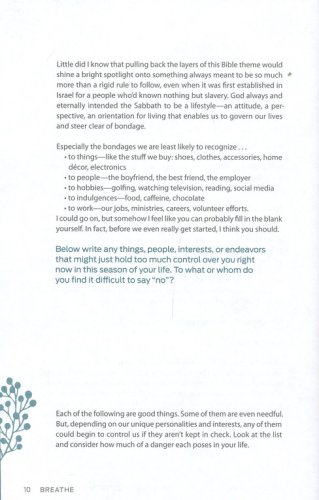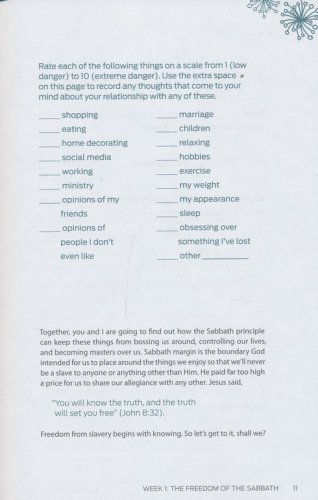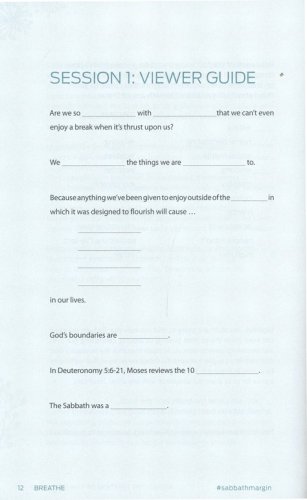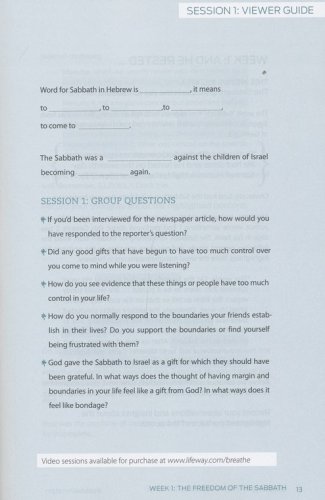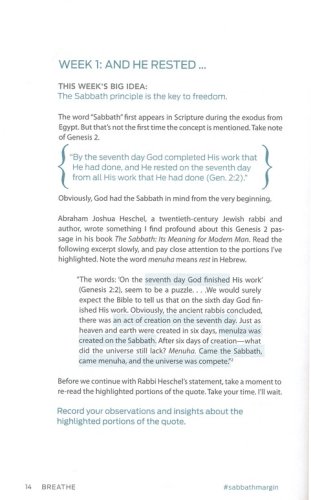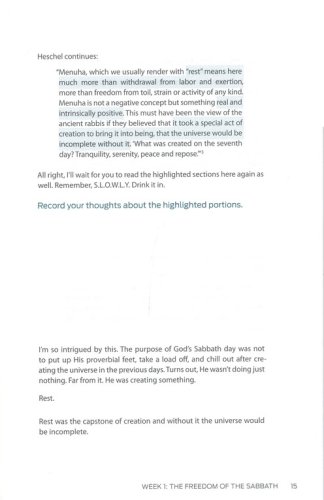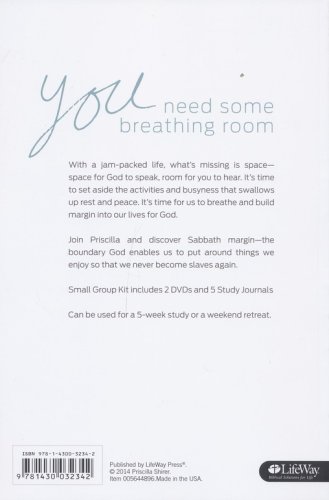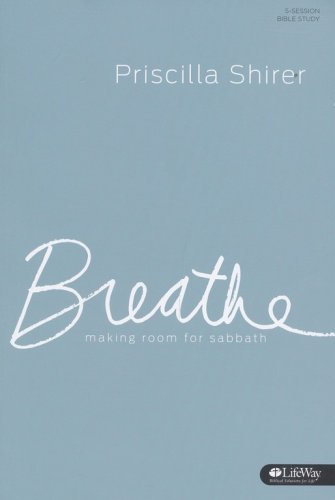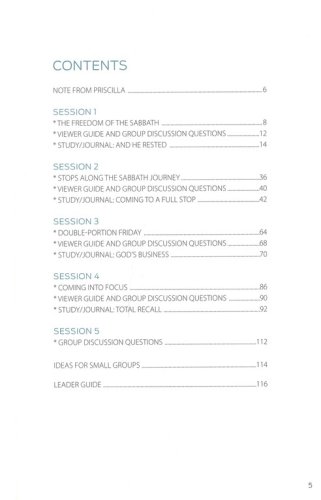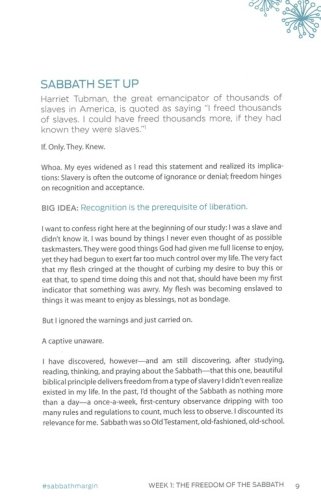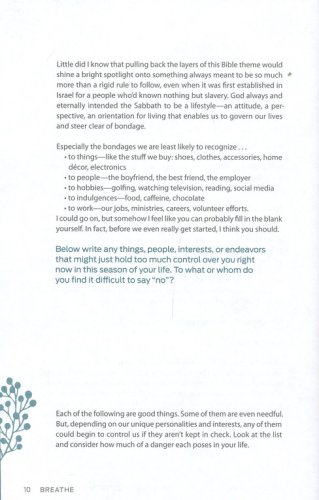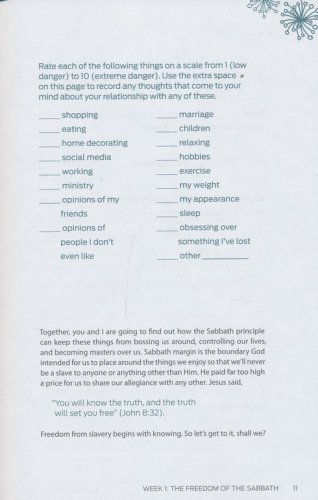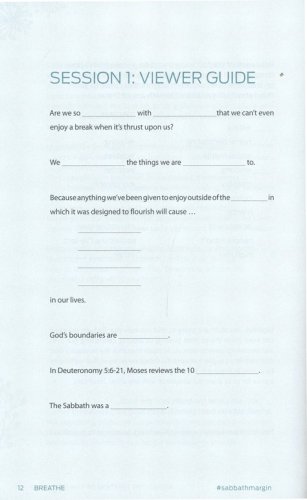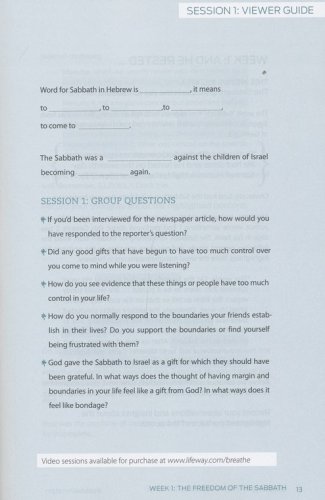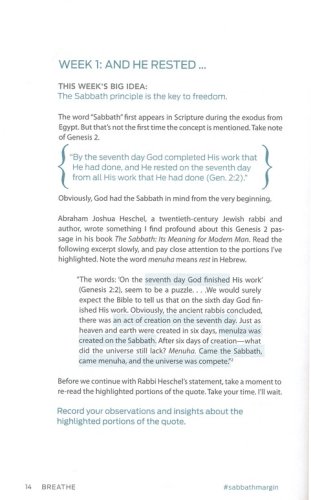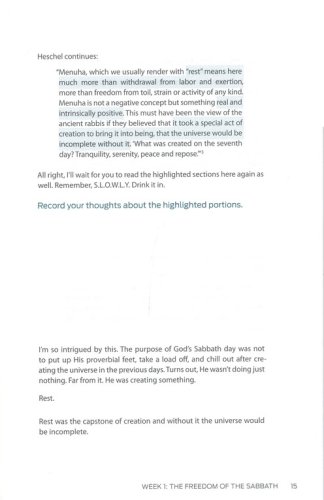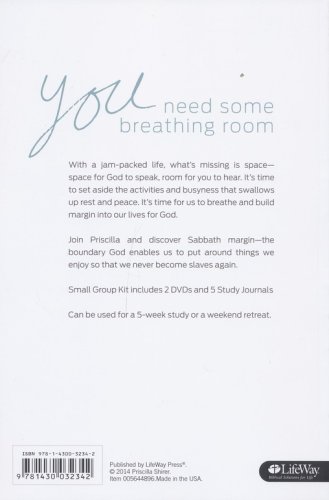 ISBN:

1430032340, 9781430032342

Page count:

128

Published:

2014-09-01

Format:

Paperback

Publisher:

Lifeway

Language:

Author:

Priscilla Shirer
One of the greatest challenges among women in our culture is taking time to cease from all the activities and just breathe. We are in bondage to busyness. We constantly strive to complete the limitless to-do lists that hinder us from experiencing all that God has for us. By neglecting time for tranquility, serenity, and repose, we limit our Christlikeness and miss out on some of God's greatest gifts. In the Old Testament, Sabbath was given to the Israelites as a gift, and it is still a gift to us today. If you are weary, worn out, and exhausted, then the concept of Sabbath will change your life.
 
Features:
Leader helps to guide questions and discussions within small groupsPersonal study segments to complete between 5 weeks of group sessionsEssential teaching videos, approximately 20-30 minutes per session, available for purchase or rent  
Benefits:Build margin back into your life for God.View the Sabbath as a gift for the weary, worn out, and exhausted.Set boundaries for yourself if you must always be doing something for God.