Break Through: When to Give In, How to Push Back: The Moment that Changes Everything – eBook
Tim Clinton
---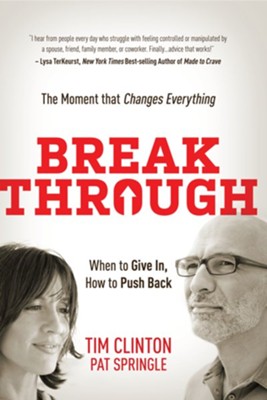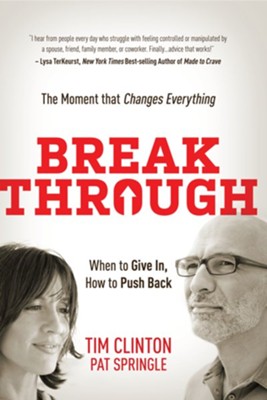 ISBN:

9781617950957, 9781617950957

Page count:

0

Published:

2012-05-01

Format:

DRM Protected ePub

Publisher:

Worthy Books

Language:

Author:

Tim Clinton
undefined
When does true love give in? When does true love push back? Break Through shows you how to love and how to set effective limits so that everybody wins.
Most of our relationships may be healthy and satisfying, but we often have one or two important people who change the rules and drive us crazy-a deadbeat dad, an alcoholic spouse, a wayward child, a demanding boss, a lazy roommate. Leading Christian counselor Tim Clinton and noted author Pat Springle, help you:
Identify why you gravitate toward unhealthy relationships
Redefine love, trust-and your responsibility to the people you care about
Learn which choices and behaviors cause relationship troubles
Experience the freedom of forgiveness
Learn to say yes when you want to and no when you need to. Give up your need to please, rescue, fix, or control anyone else. Study questions, checklists, and inspirational stories help you find the moment when you break through to the loving, healthy relationships with the people who matter most!